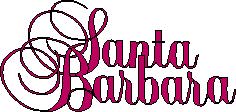 1
Original airdate: July 30, 1984
Santa Barbara, California 1979. The show begins with a 1979-flashback from a party at the Capwell resident. While entertaining the guests, brothers Channing and Mason joke around and brag about old girlfriends. Philip, the family servant, hands over a note to Channing that gives him a strange look. "Oh great - so who's in love with my brother this time", says Mason jokingly. Channing ignores his comment and starts walking away towards his fathers office. After opening the door, he is greeted by someone who points a gun at him. A shot is fired, and Channing goes down with a string of blood running from his mouth. In his hand, he is still holding the note...
Quick jump to present time - 1984 and San Quentin prison, where Joe Perkins is doing chin-ups in the resting area. The warden approaches him with happy news - he is up for an early release - the parole board has changed their mind and granted him his freedom. Happy days for Joe! Better start packing right away! The warden looks quite concerned, and warns him not to return to Santa Barbara - people haven't forgotten the past, and Joe might not be welcomed back with open arms. I'm innocent, fumes Joe, and I will find the real killer - the guy that should have been in here instead of me! So, where are you headed?, asks the warden. Home, says Joe. Joe heads for the bus station, and buys a one way ticket to Santa Barbara. All of a sudden, two hooligans approach him and says it must be a mistake - he's not going to Santa Barbara, he's going to San Francisco. Joe assures them he knows exactly where he's headed - and it's Santa Barbara, but the two hooligans gets violent and drags him in to the bathroom. They beat him up pretty bad, but Joe is soon up and running again and makes it to the bus just in time. The two men watch him get on the bus, and decides to follow him. It seems as if these men are following orders from a 'secret woman' whose head is concealed from us viewers. She tells them over the phone to do whatever it takes to keep Joe Perkins out of Santa Barbara!
Meanwhile, in Santa Barbara, it's partytime once again. This time the Capwell family are celebrating the engagement of daughter Kelly and her fiance Peter Flint. Mason is having a word with his sister Kelly, when butler Philip approaches him with a note. Mason takes the note and starts walking towards his fathers office (deja-vouz, huh?). But Mason is not greeted by a man with a gun - he's greeted by his father, C.C. Capwell, with a cigar. C.C. has some news - Joe Perkins has been released from prison, and C.C. ain't happy about it! He better not come down here causing trouble around Kelly - "I lost a son because of that son of a birth, and I'm not about to lose a daughter!" C.C. explains that Channings murder haunts him to this day - he was the favorite son - his namesake!
Reporters have gathered around the Capwell estate to cover the engagement of Kelly and Peter, but they are also there to get the scoop on Perkins release from prison. A Rolls Royce pass by, and an elderly women in the back seat asks her driver what all the commotion is about. The driver informs her that there are reporters outside the Capwell gate. "Oh, the Capwell and their damn headlines", fumes the elderly woman - clearly outraged by this.
C.C. asks Mason to get rid of the reporters. At that moment, a woman named Santana enters the room. The TV is on, and she hears about Perkins release from prison. "This can't be happening!", she cries hysterically. C.C. tries to comfort her and says that they can never bring back Channing from the dead - but he will do everything in his power to make sure that Joe goes back to prison where he belongs! "He shouldn't be alive when Channing is dead", Santana cries. I know, says C.C. and leaves the room. When Santana is left alone in the office, she approaches a cabinet and takes out a small gun - I guess she's not gonna rely on C.C. to get rid of Joe - she's going to take some vigilante action herself!
C.C. asks his daughter to dance, and they starts to share old memories. He tells her he's got a surprise in store for her - a helicopter is coming by to pick her and Peter up and take them to a romantic island. However, he's not only doing this to please his daughter - he's also doing it to keep her safe from Joe Perkins who has been released. Kelly looks shocked at this bit of news, but tells her dad not to worry - she'll be just fine. Peter wants to propose a toast to the guests. He utters some sweet words about his fiancee, and tells her to stay beautiful and *keep inspiring the sun to rise every morning*. Kelly is very touched by his words, and everyone cheers for the happy couple. Hundreds of balloons are being released up in the sky... Meanwhile, the grumpy lady from the Rolls Royce earlier, turns out to be Capwells next door neighbor, Minx Lockridge, and she's fuming mad about the disturbing noise coming from the Capwells. She calls the police and tells them that there's *a disturbance in the area* - the music is playing so loud that she can't think nor sleep and she wants them to go over there and arrest Mr. Capwell immediately. The police seems less concerned about this matter, but Mrs. Lockridge won't give in - Young man do you know who I am, she tells the officer, I'm Mrs. T. McDonald Lockridge. T as in Tiger! Moments later, the police show up at C.C.s house and explain the situation. C.C. tells them to go over to the Tiger and tell her that they read him the riot act. After the officers has left, C.C. turns to his servant and tells him to crank up the volume a notch - I don't think Mrs. Lockridge can hear the music loud enough with all her windows closed...
Ted Capwell, the youngest of the Capwell brothers, is spending the day at the beach with his best pal Danny. They are both headed for the Capwell party, where Danny is supposed to help his mother serve the guests. They are just waiting for Ted's dream-date Laken Lockridge to show up. Moments later she arrives on her bicycle and the happy three youngsters head for the party together. Instead of joining the party, Ted and Laken decides to have a little party of their own in the stables. Ted tries to kiss her, but she backs away and says she has to go... Ted takes her home to her front porch, and stops to say good-bye before she goes inside. He is about to lean in for a kiss, when 'Minx the Tiger' opens the door. So what have we here? A stray puppy?, she asks and gives Ted a peck on the cheek.
Meanwhile, at the bus, Joe is having a cheesy flashback of Kelly. In his flashback, Kelly tells him that she loves to rub her fingers all over his body, and that his muscles kind of flex when she touches them - they are responding to her touch and he can't control himself... Joe is looking quite pleased when he remembers this special time, but then he shivers as his flashback turns to Kelly's testimony against him at the trial. "Joe was standing there, over the dead body, with a gun in his hand - he killed my brother!". Joe is brought back to earth, when he notices a car pulling up along the bus and a man sticks his head up and points a gun towards him. He shoots, Joe ducks down, and the bus pulls aside. Panic arouses, and the bus driver says that he has to report this to the police. No way, says Joe, I bought a ticket to Santa Barbara and that's where I'm going so you just go back there and drive the bus! The two hooligans report back to the secret woman on the phone and tells her what happened - they shot and they missed. "Well I guess I will just have to handle this myself then", fumes the lady and hangs up the phone.
At the Perkins home, daughter Jade is watching the news and hears that her brother has been realized from prison. "Mom, Joe is coming home!", she screams, jumping of joy. Mother Marisa and her daughter are very excited, but daddy Perkins looks less than pleased. "Well come on John - let's go and pick up our son at the bus station", says Marisa, but John explains that his leg is aching and he can't go nowhere. Marisa gets upset and tries to convince him to come along, but to no avail.
The bus station is turning into a riot, since Mason placed a couple of phone calls and alerted the citizens of Santa Barbara that a killer is on his way home. They are standing there with signs up in the air - demanding that Joe does not get of the bus. "Go back to L.A. - we don't want you here! You have some nerve coming here - stay on the bus - you know what you have coming for you!", the people roar as Joe tries to get of the bus. Santana is about to make some justice of her own, and lurks around with the gun in her purse. Meanwhile, Kelly and Peter has been taken away in the helicopter and it's passing the bus station at this very moment. Kelly looks down and sees all the commotion. Joe looks up in the sky and see his old flame pass by with her new beau - romantic music is playing in the background and the whole situation is just plain sad...
2
Original airdate: July 31, 1984
In the helicopter, Peter notices that Kelly is bothered by something. Is something wrong?, he asks. No of course not, says Kelly and gives him a kiss, but it is obvious that she's concerned about Joe down there... Police officers has to escort Joe off the bus, to prevent people from attacking him. Rose panics when she sees her daughter pulling out a gun from her purse, and runs towards her. Santana drops the gun and someone steps on it. That someone is Mason, and he's come to save Santana from making a mistake. Joe is reunited with his mother and sister, and they share a warm hug. They don't notice that the 'secret woman' is lurking around. "Oh no, he's back", she says with a harsh tone of voice. Joe wants to know where his father is, and Marisa tells him he couldn't make it because of his wounded leg. Yeah right, says Joe, disappointed.
Meanwhile, John pays C.C. a visit and says that he will do everything to cooperate. He's afraid that Joe will cause even more trouble for his family now that he's out from prison and he doesn't want to see that happen. It turns out that C.C. gave John a job when he was out of work, and now we are to believed that John has to repay the favor by getting rid of Joe.
Mason wants to know why Santana was carrying a gun - killing Joe is not the answer here. Santana cries that she couldn't have killed him even if she wanted to - she's just upset and confused. Mason offers a hug.
Grandma Minx gives Laken the third degree about 'the Capwell boy'. What's going on here, and for how long has she been seeing him?! The Capwells are off limits - in fact she doesn't even want that name mentioned in this house! Laken thinks that the family feud is just plain stupid, and there is no reason for them all not to get along. At this moment, Lakens mother Augusta makes an appearance, and it turns out that she's the 'secret woman' who was giving orders to assassins in the previous episode. I can se no reason for why her head was concealed in the first place, but I guess it just was to create a more dramatic effect. Anyway, here she is, with her head firmly on the top of her shoulders and she wants to know where Laken has been all day. Laken doesn't offer an explanation though, and just exits the room. Later, Ted sneaks up to the Lockridge house, and starts climbing up the wall. Laken gets the surprise of her life when there is a knock on the window. Ted explains that he just couldn't stay away from her - he just had to come and see her. They are about to lean in for a kiss, when Augusta knocks on the door. Ted makes a quick escape and hides under Lakens bed, while Augusta and her Doberman, Breeze, lets themselves in. She tells her daughter that she needs some help with her manicure. After she leaves, Ted gets out from underneath the bed, and says that was a close call. Well, he has to get going now, so he starts climbing out the window again. Minx notices this from a window on the other side of the house, and says; "Well, it looks like the termites are getting bigger every year"...
Peter and Kelly is taken to a beautiful yacht at sea. There awaits a perfectly set table - complete with dinner and champagne - all courtesy of C.C. Capwell. Kelly remembers her childhood when the whole family used to get together on the boat and have dinner to celebrate mother's day... but that was way back when her mother was still alive. Peter says they will have many kids together after they get married, and then they will celebrate mother's day everyday. The lovebirds decides to go swimming before supper. After the swim, Peter is hot to trot and wants to make some good ole' luvvin! But Kellys mind is elsewhere, and she asks for a rain check. Peter wants to know what's wrong, but Kelly doesn't know herself (classic soap-queen line #32). She assures her beau that it has nothing to do with him though, she's just not in the mood. She wants to go out for another swim, and Peter follows...
Rose wants to know why Santana was carrying a gun. After some pointless babble, Santana finally explains that she was in love with Channing Capwell, and that they had a relationship. She breaks down in tears, and tells her mother that she gave birth to a son, but C.C. made her give him up for adoption. Santana gives us the scoop on the baby: she was working for the Capwells in their Acapulco-spa when she gave birth. She only got to see the boy once - but it was a real Kodak-moment. "Why have you been keeping this from your parents?", a shocked Rosa asks. Well, says Santana, I was so ashamed for having been intimate with a man without a ring on my finger - what would papa have said?
Joe is happy to be home, but it's obvious that papa John doesn't share his enthusiasm - he just walks right pass his son without saying a word. Later, John wants to know what Joe plans to do now that he's out of prison. He sure ain't gonna get a job in this town - not after all that's happened. Joe explains that he's determined to find the real killer and clear his name - he wants to know why he spent five years in prison for a murder he didn't commit. Joe gets the feeling that his father doesn't believe in his innocence, and he can't stay in the house with him if that is the case. Marisa fights to hold back her tears, as father and son square off in a battle... Johns starts fuming that things hasn't exactly been going great while Joe was in prison - his legal bills and attorney fees put them into debt for the rest of their lives - they even had to take out a second mortgage on the house! "You got out of prison in five years - we won't be out of debt in twenty! - that is if we live that long!". Papa John is getting all worked up, and Joe is stunned, but papa goes on yelling; "You were the one that was supposed to be so successful - you were the one who was going to marry a rich girl. You were supposed to be the one we could count on, but instead you sent us straight to hell!" Joe offers to leave the house, but suddenly his mother takes a stand; "NO! Joe is going nowhere! If anyone is leaving this house, it's you John Perkins - you get out of this house and out of our family!", she screams with tears running down her face. (This really gave me chills, I'll tell you...) Later, John has packed his bags and is ready to leave the house, since he's convinced that Marisa loves their son more then she loves him, and he can't take it anymore. Joe proclaims for the umpteenth time that he's an innocent man, but John has only one advice for his son - stay away from Kelly Capwell!
3
Original airdate: August 1, 1984
Mason has some bad news for Santana today - apparently there were two witnesses to the little gun-incident at the bus station the other day, and now the D.A wants to press charges. Why oh why?, says Santana, pointing out that nothing actually happened. Well, Mason explains that she doesn't have a license to carry a gun, so she's in some serious trouble. Fortunately for her - he's very eager to help her out of the mess. Santana wonders if she should get an attorney, but she's still having trouble believing why someone would want to press charges against her when she didn't do anything (actually she has all the reason not to believe it - Mason is bluffing big time). Mason promises once again that he will take care of it, and all he wants in return, is for her to 'get jiggly wid it' with him... Santana pulls away. Later, Santana contacts an attorney-friend of hers, and explains why she was carrying a gun that day, and that she doesn't trust Mason. The friend promises to sniff around and see if there is any truth to Masons story, or if he's just taking her for a ride. Santana agrees to go out to breakfast with Mason, and at the restaurant they rehash the gun-incident a third time. He then says that he will go and make some calls to see if anyone has pressed charges against her. He goes off to a pay phone, but makes a totally different phone call that has nothing to do with Santana. He later returns with some good news - he managed to persuade the prosecutor not to press any charges, and he has saved her from the whole mess. Now aren't you grateful Santana dear? Mason takes her home, and wants to come in for some more chatting, but she says she's tired and wants to go to bed. Mason offers to let himself out while Santana goes into the bathroom. However, he just pretends to leave, but he actually stays in her apartment and watches her take off her clothes...
The sun is shining bright at the beach, and Danny is preparing for his latest stunt - he's gonna go 'hanggliding' down a mountain in an attempt to impress miss Jade Perkins. Jade arrives moments later, and Danny starts to make the moves on her right away. Unfortunately she gets somewhat distracted when the buffy lifeguard Warren Lockridge shows up. Danny gets ready to make his hanggliding-stunt, that will be sure to take Jades eyes off of Warren. Indeed, Danny gives an impressive show with his stunt, and everyone is very impressed. Especially a big-time movie producer who just happened to be at the beach and witness the whole stunt. She offers him a part in her movie if he will do it again - in front of the camera. Danny is hesitant... maybe he won't be so lucky the next time? Maybe he'll crash and die in the process... However, Jade is all jiggy at the thought of Danny in a blockbuster-movie, so she convinces him to go along with it. Maybe there's even a small role for her in the movie?, the starstruck teeny bopper asks. Jade asks Danny to put in a good word for her with the casting director, and he promises to do that. Suddenly that hunky lifeguard makes a new appearance, and Jade starts drooling once again. Danny is mighty annoyed...
Rosa is doing some cleaning in C.C.s office, and takes the opportunity to confront him about Santanas baby. She is very disappointed in all of them for keeping her in the dark about this, and she wants the whole truth now. C.C. gently explains to his housekeeper that the adoption was a mutual decision - he, Channing and Santana were all in agreement that it would be in the best interest of the child. "Well now what? Don't we have the right to know where our grandson is?", Rosa asks. She doesn't believe that Santana was in agreement about the adoption, and suspects that C.C. forced her will. Not at all, says C.C. and goes on to explain that he had such high aspirations for Channing - at one point he even dreamed that he would become the president of the United States. A child would only have gotten in the way of my sons future, you can understand that Rosa dear, right? Grrrrrr... fumes Rosa.
Joe and Marisa are having breakfast at the Perkins household. Joe tells his mom that he's going Kelly-hunting today! Why she must be so happy to see him after all these years, right? Marisa takes him down to earth and shows him a newspaper article about Kelly and Peters engagement. "Joe, she testified against you at the trial, and she didn't write you a single letter during your five years in prison - can't you see that she doesn't love you anymore?". No, Joe can't see that - sure, he's been away for awhile, but now that he's back, things will get back to normal again - you'll see mom, says Joe with a smile on his face!
Later, Marisa gets a visit from her rejected husband John. He starts going on again about Joe, and that he's nothing but trouble, but Marisa refuses to listen to him, and hints around that she wants a divorce...
After taking care of the Rosa-situation, C.C. is ready for work (and exactly what does C.C. do for a living, might I ask? Perhaps we'll never know). Anyway, he is rudely interrupted by eager beaver Joe Perkins, who has come to see Kelly. C.C. throws a fit, and says that she's not home - and even if she was, she wouldn't want anything to do with a lowlife like him! Now get out of here before I do something I'll regret! But Joe proclaims that he's going nowhere; "I'll find your sons real killer", he says firmly. C.C. believes he's looking at him right now, and promises to make his life a living hell if he ever tries to contact his daughter again! Later, Joe does some digging and finds out where Peter and Kellys boat will be docking. Unfortunately, the helicopter pilot that offers him this information, smells a rat and decides to call and alert C.C. of this...
On the boat, Kelly tells Peter that she wants to go home. Why? Oh, there's a storm coming their way and... then there's that Joe Perkins-thing. Kelly wants to be with her family now that her ex-boyfriend/killer is on the loose. Peter thinks there is more to it than that, but agrees to turn the boat around. Later, the boat is reaching harbor, and Kelly decides to get some last-minute suntanning on the deck. And wouldn't you know it - Joe is standing on the docks with binoculars in his hand, doing some birdwatching (Yeah, right). All of a sudden he gets a really pretty sight - it's Kelly posing in a blue bikini on the boat! Looking every bit as lovely as she did five years ago. Yummy, he thinks for himself, as we are once again treated to that sentimental love song from 1979, along with flashing images of Kelly in different poses... thank you, Santa Barbara! :-)
4
Original airdate: August 2, 1984
Santana is almost fully undressed, and about to pour herself a lovely bubblebath, when she realizes that Mason is still in the apartment - watching her every move. She quickly puts on a robe and goes out to confront him. "Oh, silly me, just forgot my keys", says Mason but Santana isn't buying it for one second and makes him leave. Later, mama Rosa stops by, and Santana admits that she misses her son more than ever. She is now determined to find him. Rosa tries to change her mind, but there's nothing stopping Santana; "He's my son - my flesh and blood. I have to make sure he's all right", she says firmly. She heads over to C.C.s to lurk around and try to find a clue to her sons whereabouts. She tries to get into Channings old room, but suddenly C.C. appears and explains that the door has been locked since the day of his sons murder, and he's not about to open it. He encourages her to move on with her life, and forget all about her son. Santana gets quite upset, and leaves with the words; "I WILL find him!" Later, C.C. picks up his phone and calls a women named Gina. "So how is our little Brandon doing? You know he has a birthday coming up, don't you?". It is obvious that C.C. has been in contact with his adopted grandchild for some time. Santana gets more bad news today - her lawyer-friend tells her that no charges was made against her for the gun-incident, so therefore Mason must have been lying all along. "I knew it!", snaps Santana and makes a point that revenge is sweet...
Peter and Kelly are about to dock the yacht, when they see Joe Perkins standing at the pier. Peter panics, and grabs Kelly back inside the boat. He wants to know exactly what she felt when she saw him - did it stir up some unresolved feelings perhaps? Don't be ridiculous, says Kelly and tells her fiance that she feels nothing for Joe. However, her eyes tell a different story...
Moments later, Joe is accompanied by C.C. and his bodyguards. C.C. orders him once again to stay away from Kelly and leave Santa Barbara, or else! Joe nixes that idea, and still proclaims that he's an innocent man - and one day he'll prove it to all of them. C.C. is less than interested in listening to Joe's *I'm innocent-speech* and threatens him with various ramifications if he doesn't take a hike immediately. The bodyguards gets a hold of him and throws him in the water...
After drying off, Joe goes to that beach-restaurant to have some supper. He is soon joined by Augusta and her evil dog, Breeze. Augusta pretends that she doesn't know who he is, but then she 'realizes' that he is that infamous murderer who was recently released from jail. She goes on to spew out some incriminating comments about his reputation, and finally Joe can't take it anymore. He gets up from the table and says that he's tired of all these accusations from people. "I'm an innocent man - and I will clear my name", he says, in case the show has a new viewer tuning in late. Augusta is mighty impressed with his little speech, and seems fascinated with the young man...
Since this is the year 1984, and e-mail is only a thing in the science-fiction movies, Ted and Danny amuse themselves by sending messages back and forth with a carrier pigeon. This pigeon is called Mr. T, and he's one darn good mailman. Laken is mighty impressed by this... Unfortunately, Augusta has forbidden Laken from dating 'that Capwell-boy', but that doesn't stop them from having secret rendez-vouz. Ted gives her a carrier pigeon of her own, and they make plans to meet at the beach the following day.
Something strange is going on at the Perkins house. A peculiar man breaks a window and throws in a firebomb. Marisa discovers the bomb way to late, and it goes off - causing a severe explosion and some damage to the house. At this very moment, Joe is entering the house, and causes a backdraft when he opens the door. He soon finds his mother unconscious on the floor, and carries her out to the porch for some fresh air. It looks like she's going to be all right under the circumstances. However, Joe is devastated when he realizes that the bomb must have been meant for him. Marisa assures him that it's not his fault.
Later, Joe is standing at his front porch, when a strange man with a disguised voice approaches him from behind. He orders Joe not to turn around and face him, but says they need to talk (Yeah right, like I ever would agree to that - that's just stupid - turn around Joe!). Joe agrees to this, and asks what he wants with him. The mystery-man says; "You don't know me, but we have a common interest - I can help you find Channing Jr:s killer - meet me at the abandoned warehouse at midnight sharp". When Joe turns around, the mystery-man is gone. Joe goes down to the agreed meeting-spot, and is once again approached by the man from behind. "I believe in your innocence, and I might be able to help you on the right track", he says before disappearing once again. Seems like a big waste of time for Joe to go all the way down to the warehouse just to hear him say those words - couldn't he just have said them at the porch? Well, Joe is intrigued none the less, and so am I...