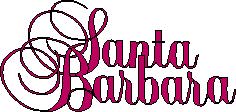 10
Original airdate: August 10, 1984
Ted and Danny are happy to see Jade in Hollywood - especially Danny who sees an opportunity to make a move on the women of his dreams... The boys offer to sleep in the living room, so that Jade can have the bedroom to herself. She is so thankful that she gives them permission to use the bathroom - even though they have to walk through 'her' bedroom to get there! What a lovely girl - the guys are ever so grateful! However, it turns out that being roommates with a girl, is harder then they had thought. All of a sudden there are a million 'absolutely necessary items' that has to be bought. Things like cotton-tips and cleaning supplies. Ted and Danny try very hard to bite their tongue, while Jade hands out the new apartment-rules: "Ted - you will do the dishes at Mondays, Wednesdays and Fridays. Danny - you will do them at Tuesdays, Thursdays and Saturdays. On Sundays you can alternate. Now, about the bathroom...." Later at night, Danny is 'sleepless in Hollywood' as he can only think about Jade. I wonder if she sleeps nude?, he says to a less then interested Ted. You know, some chicks do sleep nude, and Danny just bets that Jade is one of them. She's probably lying there in her bed right now, sleeping... nude... with a big smile on her face. "Why does she have a smile on her face?", Ted wants to know. "Because I just walked right into her dream", Danny replies.
As you might remember from yesterdays recap, C.C. and Santana were rudely interrupted by a man who proclaimed that one of C.C.'s oilrigs had exploded. What a disaster - just think about the environmental problems this could cause... and what about my good reputation?!, fumes C.C. There's only one thing they can do in a crisis like this - they have to get a hold of disaster-expert Cruz Castillo (Oh, please do!) - he's the only man that can help them now! C.C. holds a press conference, where he assures the citizens of Santa Barbara that he will do everything in his power to get the situation under control. Meanwhile, Minx Lockridge decides to use the situation to throw some dirt on the Capwell's in the media. She takes part in a tv-interview, and says: "I want everyone to know that the Capwell's have for generations personified greed. The rape the land - they destroy our natural recourses - all for the mighty dollar! The dollars with which they stuff their bank accounts, their wine cellar and their garage... My grandchildren - your grandchildren, all of them could be robbed of the beauty that is Santa Barbara - and all because of the vile, disgusting Capwell-greed!" C.C. watches the intervju on TV and fumes that he has to do something about that old hag!
For some unknown reason, Kelly is lurking around in the attic today - searching for her mother's wedding pictures. She flips when she finds thousands of pictures and newspaper articles about Joe's trial and Channing's death. Who the hell has saved all these?, she fumes at poor old Rosa. She learns that Mason ordered Rosa to save them all, and Kelly looks worried.... She wants to get rid of them because they only bring back those old Joe-flashbacks, and we can't have that! She confronts Mason about this, but he proclaims that the articles are going nowhere - this is a part of our family history, and it's to be archived for generations to come...
Since Santana didn't have much luck at getting any information from C.C., she decides to take matters into her own hands. She hires a private investigator to follow C.C. around. She wants to know what he does, where he goes and most importantly - who he sees! This is the only way for her to get to know the whereabouts of her son. Sure, says the P.I, and gladly accepts her check. Later, he picks up a phone and calls C.C.... of course he's on his payroll as well as everyone else in town. C.C. orders him to go along with Santana's orders, but to send her on a wild goose chase...
Augusta has a proposition for Joe today - she wants to offer him a job at her house! Why? Oh, because she feels so sympathetic to him now that everyone believes he's a killer, so she just wants to do a good deed. This is quite a surprise, since she sent goon's to kill him in episode one... Anyway, now he's supposed to be her personal all-purpose-handyman, and there are plenty of things that needs to be done around the house: She need new bookshelves for her books... the tap in the kitchen is dripping... the lawn needs to be mowed... the pool needs to be cleaned... and she's also in need of a personal gym-instructor! Indeed, Joe will be very busy for years to come... "Well, I really am in the need of a good job", says Joe with a concerned look on his face. "Oh good, because so am I", says the elusive Augusta while fondling his chest...
Warren doesn't like this one bit, and fumes with anger when he learn what his mother has done. Augusta rolls her eyes and says it's none of his business. He's just as grumpy as his father. "Good, because I happen to like my father", snaps Warren.
But hold on - didn't Joe promise us yesterday that he was going to break into the Capwell-house today? Indeed he did, and today he gets another reminder from his mystery-friend Dominick - who has delivered an envelope with the keys to Channing's room. So how on earth did Dominick get a hold of the keys? Maybe we'll never know... Anyway, late at night, Joe heads for the Capwell-mansion and breaks in through an opened window. Meanwhile, Kelly is upstairs in her room sleeping. She awakens by a late night booty-call from her fiance. Peter is 'in the mood' and wants her to come over to his room, but Kelly says she's tired and needs to get back to sleep. She does this, and shortly thereafter she has a steamy dream about Joe... they are dancing at a fancy ballroom - all dressed up. They share a passionate kiss, but then they are rudely interrupted by Evil-Peter, who demands that Joe takes his filthy hands of his girl! Joe proclaims that he's going to marry Kelly, but Peter disagrees and throws a punch in his face. At this point, Kelly awakens from her nightmare with a terrified look in her eyes. Oh no - two men love me - what to do...? At this point, Joe is upstairs, and puts the key in Channing's door. But OH NO! - the alarm goes off! Horrors!
11
Original airdate: August 13, 1984
Joe panics when he realize that he accidentally set of the alarm and runs in to a wardrobe to take cover. The butler with the British accent, Philip, is awaken by the alarm and tries to calm down Kelly. "Don't worry Ms. Kelly - the police are on their way and if there is an intruder in the house - he won't get away!" C.C. is still at the office, trying to solve his crisis with the burning oilrigs, but drops everything when he learns what has happened at the house. Kelly calls Peter and tells him what happened and he too rush over to the house. Finally, when everyone has gone downstairs, Joe manages to escape through the open window where he got inside in the first place. The police are sure that the intruder, whoever he was, was hiding in the closet since there are stains from grass and footprints there. They also find the open window and concludes that he got in there. Kelly shivers as she realize that the intruder was right outside her bedroom, but Peter assures her that he'll protect her. Peter can't help but to wonder if the intruder was Joe Perkins - his guts tells him that he's the one. But Kelly dismiss his accusations, saying that there's no proof that Joe's involved in this. Anyway, why would Joe break into there house?, she asks. To get into your bedroom, Peter fumes with anger. Oh well, it's all behind them now, and Peter want to join Kelly in her bedroom. He's got that lovin' feeling, and he assures his fiancee that he will make her forget all about what happened... but Kelly is tired and wants to get back to sleep. See ya tomorrow Peter. Good night now. Hmmm, guess Kelly just wasn't in the mood right? Wrong - cause as soon as she's alone in her bedroom, she starts to have a steamy fantasy about Joe... I think this was the hottest one so far. Here's what happened: In Kelly's fantasy, she and Joe are standing in her bedroom in their underwear. Joe tells her that he's been cleared of all charges, and he's ready to love her like he did before... Then he carries her to the bed and they start to make love. When Kelly snaps out of her fantasy, she tells herself that she HAS TO get rid of these Joe-flashbacks somehow...
The morning after, Kelly goes for a jog with her good friend Toni (played by Days of Our Lives-actress Renee Jones - the one that was treating Peter after his polo-accident). Toni notice right away that Kelly's mind is elsewhere, and she suspects that it has something to do which Joe... Kelly gets quite upset and assures her friend that Joe is part of her past - while Peter is her future. Oh, you just keep telling yourself that dear, says Toni. (I like Toni!)
Later, Peter stops by and Kelly has a proposition - Why don't we move to New York, Peter! You know I've always wanted to move there! No I didn't know that, says Peter, surprised at this sudden urge to relocate. Why is it that you thought of this all of a sudden? Could it have something to do with Joe Perkins perhaps? Are you afraid of Joe Perkins - or are you afraid of your FEELINGS for Joe Perkins?!, Peter fumes with anger. Neither, says Kelly (but it's obvious that she's lying). She just likes the restaurants in New York, Broadway and Central Park - it has nothing to do with Joe. Well, it's out of the question, says Peter firmly. He just got a new job that he loves, and they are staying in Santa Barbara! By the way - I've noticed that Peter has been having these outbursts every now and again. One minute he's all over Kelly and tells her how much he loves her, and the other he's yelling like a maniac and is all upset. I smell trouble...
Joe goes job hunting today. Obviously he's not that keen on being Augusta's new love-slave, so he tries to get another job. He goes down to a mechanic-shop and tells the manager that he's very competent in this line of work. Unfortunately, the manager is not that interested in hiring an ex-con for the job, and says that he won't hire him. Joe is about to give up, when an old friend knock at the door. Why, it's Sally Taylor from high school! Nice to see you Sally, now what do you want? Sally tells Joe that she's come to help him. She has read everything in the newspapers, but she just can't believe that he's capable of murder. Surely he's an innocent man, she tells him. Now she wants to help him get back on his feet, and she's come to offer him a job at the restaurant where she works. You'll do dishes, won't you Joe? Sure, that sounds just fine - he'll take whatever he can get!
C.C. has agreed to let Santana's architecture-firm do some remodeling at his office, and Santana has just drawn up the contract for him to sign. However, now it seems as if C.C. has no interest in doing business with her after the argument they had the other day. Santana can't believe this - is he really gonna let their silly argument affect his business-decisions? Surely, he's not that childish? After a lot of bickering back and forth, C.C. ultimately agrees to sign the contract, but tells Mason that he'll have to handle this - cause C.C. wants nothing more to do with Santana ever again!
Jade is very disappointed to learn that 'making it' in Hollywood is far more difficult that she thought. After running around all day, seeing eight different casting-directors with no luck, she's starting to give up... This will never happen!, she tells Danny with tears in her eyes. She's to short, to fat and her boobs are way too small! Maybe she should just go home to Santa Barbara... Danny assures her that she's the most beautiful woman he's ever laid eyes on, and she will make it - she can't throw in the towel yet! Later, Jade goes to a phonebooth and calls Laken. She tells her what a mess everything is, and that his was way harder than she had ever imagined. Suddenly, she notice that a strange man is lurking around the phonebooth. She tries to leave, but he stops her and says he can help her. However, it's obvious that he's got some shady intentions... Jade looks horrified!
Out at sea, C.C.'s oilrig is about to go up in flames, and the situation is more critical than ever. Fortunately, they have managed to get a hold of disaster-expert Cruz Castillo, and he's working mighty hard at getting the situation under control. Everyone is running around in the control room... the viles are fuming, the red lights are blinking... it's basically one big mess! Our hero Cruz, gets in an aluminum-suit and runs straight trough the flames, trying to get to the vile and lower the pressure. However, nothing seems to work, and Cruz realize that he has to evacuate the platform and blow it up in pieces. He place a bomb in the control room, and is about to leave the platform. Unfortunately, the clock is ticking and it doesn't look like he's going to make it... Later, C.C. gets the word that the oilrig has exploded, and that Cruz Castillo probably died in the process.... Now isn't that just too bad... obviously Cruz Castillo wasn't supposed to make a very lasting appearance in this show... Too bad, I was just starting to like him... Oh, but wait! Suddenly there's a knock on C.C.'s door, and it's Cruz - he's alive with just a few minor bruises! He steps in to C.C.'s house, and panics when he sees Santana standing at the other side of the room. He walks over to her and says; "Well, I'll be darned... you look great these days Santana".
12
Original airdate: August 14, 1984
Cruz is exhausted after the heroic acts he pulled today, and seeing his old friend Santana his more than he can handle - he faints and has to be taken to the hospital. C.C. is very proud of his work at the oilrig, and tells the reporters that Cruz Castillo is a true American hero! And they all know how much C.C. likes American heroes - if the aren't a part of his family, he wants them to work for him! Indeed, he's about to reward Cruz with a permanent job at Capwell Enterprises. He will be just thrilled! Later, C.C. visits Cruz at the hospital and tells him that he wants to hire him, and Cruz promises that he'll give it some thought and get back to him later... Mason is mighty curious as to how Santana knows Cruz Castillo (and so are we!), and she tells him that they practically grew up together. They are both from Mexico, and lived next door to each other while they were growing up. Mason says that they should notify his wife of what has happened, but Santana is quick to point out that Cruz isn't married. "Oh great, 1984 is a good year for us bachelors", says Mason...
Mason wants a chat with his dad concerning his future. He's well aware that C.C. wants to get him into politics, but Mason isn't quite sure that it's what he wants to do. C.C. makes a long speech about what big plans he had for his son - it's Mason's obligation to keep the Capwell name in the history books. When Mason was a kid, C.C. had such big plans for his son - at one time he even wanted him to become the president of the USA. No, dad... that was Channing whom you had those hopes for, says Mason bitterly... He adds that C.C. wanted him to 'act like a real man' and 'take a stand' and that's exactly what he's doing when he refuses to go into the politics, just because his father says so, right? C.C. looks very disappointed and tries to persuade his son some more, but Mason won't budge. "Maybe you should cut me of from my inheritance - maybe that will do the trick?", says Mason and walks away...
Santana is furious when she realize that her private investigator is taking her for a ride. "I hired you to follow C.C. Capwell, but instead it turns out you're working for him!", she says angrily. The P.I. denies all accusations, but Santana doesn't buy it - she won't be taken for a fool and she wants her money back NOW!"
Jade panics when the weirdo Seymore makes an indecent proposal. A cute girl like you could easily make 200 bucks a night - you'll be a rich girl in no time, he says with a glee. "Are you saying you're a pimp!?", yells Jade loud and clear. She gracefully decline the offer and runs off... Back at the apartment, she tells Ted and Danny of what happened. She has tears running down her face, as the guys tell her that maybe she should just return home to Santa Barbara. No way - Jade Perkins isn't one to give up without a fight, she tells them. It doesn't take long before there's a knock at the door - it's Seymore and he wants a chat with the lady of the house. Ted and Danny let him hin, but says they are her pimps, so he can just crawl back were he came from. Okay, says Seymore, and hands Jade his business card. "If you ever get tired of these loosers, give me a call".
Joe goes out to lunch with his old classmate Sally Taylor. She starts to tell him all sorts of things about herself... like the fact that she's a die hard Lionel Richie-fan! Indeed, she has everyone of his albums and sometimes she pours herself a bubble-bath and turns the volume way up... and 'bathes in Lionel Richie' (Hold on Sally - that's WAY to much information on a first date!!). She then asks if Joe might be interested in 'bathing in music' with her? Sure, sounds lovely, says Joe politely. However, he tells her that he already has a girlfriend - Kelly Capwell. Really, says Sally, and adds that she thought Kelly were engaged to be married to someone else. Sure, says Joe, but she's the love of my life. Sally is amazed... Joe truly is a BEAUTIFUL person! (Get rid of her Joe - she's a nutcase, can't you see??) Later, Sally comes by his house with some bad news - her boss won't hire him at the restaurant since he's concerned about hiring a convicted killer. Sally says she's sorry, but gives him a paycheck for a week of labour since she did promise him that he'd get the job... Okay, let me just say that I hope that's the last we see of Sally - I really didn't like her...
Actually, I should tell you that it was Augusta who made sure that Joe didn't get the job at the restaurant. She got words that he had applied for a job there (don't ask me how), and she made some threatening calls to make sure that he didn't get the job. Looks like she wants Joe all for herself, doesn't it...? Speaking of Augusta - today she has some good news for daughter Laken. She can go to Hollywood if she wants to! Laken gets all excited and starts to pack her bags right away. She can't wait to see Ted again! Later, Daddy Lockridge (Lionel) calls from Bali and chats with his children over the phone. However, he doesn't want to talk to either Minx or Augusta. Later, Minx says that if Lionel were HER husband - he surely wouldn't be on the other side of the world right now. Augusta replies that if Lionel had been her husband, it would have been pretty sick!
Kelly is starting to get tired of her overprotective fiance, and tells him that she needs some space in their relationship. Seems as if wherever she goes, he follows and she's sick of it! Why don't you just put a leach around my neck!, she fumes. Peter gets somewhat annoyed and tells her that he only wants to protect her from Joe Perkins. Huh, so excuse me if I'm smothering you with love?! Kelly assures him that she's a grown woman who can take care of herself - she doesn't need him breathing down her neck all the time! (You go girl!) Meanwhile, Joe is meeting Dominick in the empty warehouse, and tells him about what happened at the Capwells. He needs some help with disarming the alarm, or else he can't get into Channing's old room. Dominick seems somewhat concerned, but promises that he will think of something... Later, Joe gets a strange envelope delivered to his door. There's a note that says he's to be at North Mountain Drive at 11.30 the next morning. Joe has a strange look on his face and doesn't have a clue to what's up... Coincidentally, at the same time, Kelly finds a note attached to her car that says she's supposed to appear at North Mountain Drive at 11.30 the next morning... The letter is signed "from a friend", and Peter is immediately suspicious. But Kelly knows exactly what this is about - there's a horse there that her father has been trying to buy for years, but it's never been for sale until now! This is just great! Kelly can go there a buy the horse and surprise her dad with it on his birthday! Kelly's going - and there's no need for Peter to come along. Remember, I'm a big girl and can take care of myself, she says... Oh, this is going to be great! Joe and Kelly together at North Mountain alone... some good must come of this! I just know it! Monday can't come soon enough!
13
Original airdate: August 15, 1984
Cruz is feeling a lot better today. C.C. visits him at the hospital and offers him to continue his recuperating at the Capwell mansion. Cruz gladly accepts the offer. Later, Ruben Andrade stops by to see Cruz, and offers him an update on what's been going on with his family in the last episodes - Danny has gone to Hollywood to try his luck as a stuntman, and Santana is now climbing the corporate-ladder as a successful decorator. Ruben admits that he's a little bit disappointed in Santana - as he had thought she would be married by now. Cruz assures him that she will be eventually, but Ruben doubts that - she's only focused on her career.
Indeed, Santana is really a hard working woman. Why, today she's even taken five minutes off from her baby-search to conduct some business with Peter at his office. She wants to show him some ideas she have about rebuilding the Capwell Hotel. Mason stops by and asks if he can sit in on the meeting. Peter shows clear indications that he's attracted to Santana, by making some compliments about her outfit and the perfume she's wearing. Later, when Mason and Peter are alone in the office, Mason fumes that if he intends to marry his sister, he better stop sniffing other women's perfumes! Peter throws a fit and tells him that it's none of his business who's perfume he sniffs!
In Los Angeles, Ted, Danny and Jade are just about to head out the door for an audition, when they become witnesses to a robbery in the apartment building. An elderly lady, Peaches Delight, becomes the victim of a ruthless bag-snatcher who runs up the stairs. But have no fear - Ted and Danny are here, and they catch up with the snatcher and gets her purse back. Peaches is ever so grateful, and asks the youngsters to come in for a visit in her apartment. She offers them a soda, and starts telling them her life story of how she was an actress and exotic dancer in her youth... Jade is very impressed with Peaches life story... Ted gets a pleasant surprise when Laken shows up at his door! She tells him that Augusta finally agreed to let her come to L.A., but she can only stay during the day. Ted is disappointed that she can't sleep over, but then gets a brilliant idea... They ask their new friend Peaches to make a phonecall to Augusta, and tell her that Laken is in very good hands as a guest at her house - would it be totally impossible for her to spend the night? Augusta reluctantly agrees to this, and Ted and Laken are jumping of joy. Peaches offers them to spend the night alone in her apartment, while she goes to bed. They gladly accept her offer, and spend the night watching an old movie on tv. Laken falls asleep in Ted's lap, and he gives her a gentle kiss...
Over to more important stuff - as you might remember from the last episode, Joe and Kelly each got a strange note that said they would be at North Mountain Drive at the exact same time. Indeed, today Kelly arrive at the stables, and gets the surprise of her life when Joe shows up. She gets upset and accuses him of setting this whole thing up. Joe denies this, and shows her the note he got - obviously someone wants them to spend some time together alone... Well, Kelly is not interested in this, and threatens to leave immediately, but Joe convince her to stay... he wants them to talk. Kelly offers him five minutes to say what he has to say, and Joe really takes advantage of these five minutes: "All the years in prison I continued to love you. I know it didn't make much sense, but that's the way it is. Kelly, I know you have a mental block about me - you even testified against me at the trial". "Yeah, cause you killed my brother!", fumes Kelly. "No, I didn't - you have to believe me! I still love you - I haven't given up. And I won't... you wanna know why? You and I had something so incredibly special. We know what it is to really love another person - very few people know that. I just can't believe you feel that way about Peter - you can't. I came back to Santa Barbara for you... and to find the real killer of your brother. I think that you're afraid to let the old feelings come back. They are there - I know, cause I can see it in your eyes when you look at me. You still love me". Kelly begs to differ, and tells him that his five minutes are up, and she has to go. Joe offers to leave instead, so that she won't think he's following her. After he has left, Kelly stands in the stable and looks quite thoughtful...
Santana asks her mother to snoop around the Capwell-house and see if she can find some information about her baby's whereabouts. Rosa is shocked that she'd even ask such a thing, and she refuses to go along with it. C.C. lets Santana know that he's fully aware of her attempt to hire a private investigator to follow him around. However, she might as well give up, cause it won't do her any good. No, I bet it won't, fumes Santana, you've probably bribed all the P.I.'s in town by now! C.C. tells her to forget about her son and get on with her life. After C.C. has left, Santana discovers that he left his wallet on the table. Maybe he has a photograph of her son there? She's just about to open the wallet, when Rosa appears behind her and tells her to stop these foolishness right now! Searching through C.C.'s wallet is just as bad as stealing!, she says angrily. Santana replies that C.C. is the one who is guilty of stealing - he stole her baby! Later, Santana realize that she's gone about this all wrong... Instead of making C.C. her enemy, she's gonna use her feminine charm to get close to him... Rosa shivers at the thought of what her daughter is scheming now...
Joe realize that he's not gonna get a job from anyone in this town, so he might as well take Augusta up on her offer. He knocks at her door late at night, and she invites him in for a martini. She hopes that he's come to tell her that he's going to accept her job offer, and he says that he has. Great!, beams Augusta, this we have to celebrate with some champagne! "Champagne?! - for a guy that does some odd jobs around the house?", says Joe surprised. "No, champagne for YOU to do some odd jobs around the house", Augusta replies with a seductive tone of voice, while she raises the glass up to his mouth...
14
Original airdate: August 16, 1984
Santana has decided to try a fresh approach with C.C. - instead of trying to pick a fight with him, she's gonna use her female charm to get close to him... Indeed, today she beams through the door of his house and makes comments about 'what a beautiful day it is'. C.C., who's doing his morning exercise, notices right away that she's in a much better mood than before. Santana explains that she has changed - instead of sulking around, regretting what could have been, she's gonna take C.C. up on his advice and move forward with her life. Surely she realizes now that her boy is well taken care of, so there's no need for her to worry. C.C. is very pleased to hear this... Mason on the other hand smells a rat. "Ever since you got home from Acapulco, you and my father have been going at each other - and now all of a sudden you to a total 180 - what's up with that?", Mason asks suspiciously. "Well you know what they say about Santana's - hot winds from the desert. They are hot and unpredictable", the elusive Santana replies with a smile.
Peter and Kelly is at the hospital to see Cruz, but Peter's mighty annoyed to find that Joe is there to visit him as well. He barks at Joe to stay away from everything and anyone who's connected to the Capwells. And he would only dare as to even cast a glance at Kelly! Later, Cruz wonders what all the commotion was about, and Peter explains that Joe was there but he got rid of him. "Why? He's my main man! - get him back in here!", Cruz demands. Peter has no choice but to swallow his pride, and get him back in again... Joe tells Cruz about his time behind bars, and Cruz says it killed him to see him take the rap for something he couldn't have done. He believes in his innocence 100%, and says that he's gonna help him catch the real killer as soon as he's up and about again. Just as Joe's about to leave the hospital, he run's into Toni, and it's apparent that they are old friends (Joe sure has got more friends than one would have thought, huh?). He asks her out to dinner later that night, and she gladly accepts. Later, Toni tells Kelly about her run in with Joe. Kelly gets very upset that she'd going on a date with the man who killed her brother, but Tony says he couldn't have done it - and Kelly knows this deep down in her heart. Kelly nixes that, but Toni suspects that she still has some unresolved feelings for Joe. At this moment Peter comes by and interrupts their conversation. He says firmly that they will do whatever it takes to get Joe out of town. Toni says that might be easier said that done, now that Joe's got a job at the Lockridge house. Peter fumes when he hears this, and says to Kelly that they have to *do something!*
Cruz gets settled in at the Capwell house, to finish his recuperating there. He gets a warm welcome from Rosa and Santana who brings him some tacos and guacamole. Cruz is stunned that Santana grew up to be such a lovely woman - the last time he saw her, she was just a little girl in ponytails, but now she's turned in to quite a beauty. "It's healing me just to look at you", he says flattering.
Joe stops by the Lockridge house - ready to report for duty! Augusta is more than pleased to see him, but Warren fumes with anger and questions if his mother knows what she's getting herself into. "Oh Warren, just go away and do that thing you do at the beach", Augusta barks and wooshes him out of the house. Joe gets to work on repairing some broken borders on the floor, but soon it's obvious that Augusta has something else in mind for him to do... She struts around the house in a tiny bikini and makes many comments with a sexual innuendo... Finally she asks him to put down his hammer and join her for a drink. They sit in the couch and she leans in for a kiss. Joe pulls back and questions what exactly she hired him to do... Joe goes back to his hammering, when Minx appears and wants to know where that noise is coming from. She's terrified to find that convicted killer Joe Perkins is standing in front of her with a hammer in his hand. "Drop that hammer immediately!", she demands. Joe assured the lady that he's harmless - and he's innocent of that murder he was accused for. After a while, it appears as if Minx starts to trust him, and says that she's got some other stuff for him to do around the house. "Forget it granny - he's much to young for you", Augusta snaps... Joe's first day at his new job is about to come to an end, and he starts to leave the house. "You surely are a handy man to have around Joe", says Augusta. "Oh thanks, yeah I like to work with my hands - I can come back tomorrow if you need me?", says Joe. "Oh Joe, I NEED you bad!", says the elusive Augusta. Their conversation is interrupted by the phone. It's Dominick, and he wants to meet Joe at their usual place.
Peter stops by and confronts Augusta about hiring Joe as her carpenter. "I recommend that you fire him immediately", he says. "Well, what a lovely little recommendation", says Augusta with a smile, but adds that Joe is a very handy man to have around. "Let me rephrase that - I URGE you to get rid of him!", fumes Peter, but it's clear he's getting nowhere with Augusta... Some time later, we get the strong impression that Peter and Augusta are more acquainted that we would have thought. He sits on her couch, sipping on a scotch with his shirt unbuttoned. Augusta sneaks up behind him and says; "Did I ever thank you for getting Warren through physics?" "As I recall, you couldn't stop thanking me... You've been a very bad girl Augusta...", says Peter with a glee. "Oh Peter, I'm at my best when I'm bad", Augusta replies. Peter insists that she gets rid of Joe - he wants him out of town. Augusta presumes that he's afraid he will loose Kelly to him again, and Peter gets quite upset at that comment.
Joe stops by the hospital to pick up Toni for their date, but she says she has to cancel - they are swamped in work at the hospital, and she won't be able to get away. They start to talk about Kelly, and Joe asks if she has told her anything about him. "Can you honestly look me in the eyes and tell me that she's in love with Peter Flint?", he asks. "No, I can't", says Toni, but adds that Kelly still insists that she loves him. Well, that's all Joe needed to know - and now he's more sure than ever that he will win Kelly back eventually...
Later, Joe goes down to the warehouse to see Dominick. The Capwell's will be at a party on their yacht tomorrow, so the house will be completely empty - so therefor Joe should take the opportunity to sneak into Channings room again. Joe explains that the house won't be completely empty since Cruz is staying there now, but Dominick says he has to risk it. He hands over a note with instructions on how to disarm the alarm, and wish him good luck...