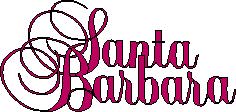 15
Original airdate: August 17, 1984
Cruz is resting in a room at the Capwell house, when C.C. stops by for a chat. Apparently he has discovered about Cruz's friendship with Joe, and he's not happy about it. "I like you Cruz, but there's one thing that I won't tolerate - I won't have you hanging around with a murderer." C.C. says. "Well, that's not gonna work Mr. C - the man is my friend", says Cruz and adds that Joe must be innocent of the murder - he didn't kill your boy Mr. C. However, C.C. is not convinced, and questions if Cruz believes that he knows better that the legal system. "Not at all, I just believe that they are wrong sometimes", Cruz says. C.C. doesn't want to discuss the matter any further, and fumes out the door. (Do we like Cruz or what!)
Later, Cruz gets a visit from Mason. Cruz wants to know how the investigation is going - did they find those thugs that beat up Joe at the bus-station? And what about that shooter who tried to kill him on the bus? Or the man that through the fire bomb in his house? Mason says they haven't found any suspects for these crimes. Cruz finds this to be very odd - and questions weather or not Mason is really doing his best to help Joe. "I get the distinct impression that Joe would be a lot better off if you removed yourself from the case. It's very obvious that you're not exactly eager to press chargers against someone who tried to hurt Joe Perkins." Mason is insulted at his accusations, and says it's just not true. "Look, he's my friend and someone have been trying to kill him a couple of times. I think maybe someone should get off their but and do something about it! If not - he and I are gonna raise one big stink in this community!", Cruz threatens.
Augusta stops by at Peter's apartment, and says she'll help him get rid of Joe Perkins. But she won't do it for free - she wants 100 000 dollars. Peter fumes that he couldn't possibly get that kind of money, but Augusta can't see why not - he is about to marry into the Capwell family, and 100 g's wouldn't make a difference to them. And if Peter doesn't come up with the money, she might just be tempted to spill the beans about their little indiscretions. "Oh Peter, when I think about those poor girls in your classes... I can see your sympathetic hand on their knees when they came to see you in your office..." "Oh Augusta, your mind makes a gutter seam elevated!", fumes Peter. "I've worked hard for a long time. I've taught to a lot of spoiled rotten kids, and now I'm on the break of something really good and I'm not gonna let anyone spoil it for me!" He adds that Kelly is the core of his life - and Augusta would only dare to strike at him...
C.C. throws a party at his luxurious yacht today. When Mason finds out that Santana hasn't planned to attend the party, he calls up hid date and cancels. Then he calls Santana and suggests that she goes to the party with him. She gladly accepts. However, at the party it seems as if Santana is more interested in spending time with C.C. rather then with him. Santana tells C.C. that she's always looked at him as her second father, and surely that old grudge they had won't stand in the way of them being friends, right? C.C. agrees to start fresh, and doesn't realize that Santana has ulterior motives for being so friendly...
Jade's luck is really turning now! Why today, when she sits in a reception awaiting an audition, she's approached by a friendly gentleman who introduces himself as Lloyd. He tells her that he's a very good friend to a European movie producer, and he might be able to get Jade a part in one of his movies! So who is this producer then? Jade asks. Lloyd tells her that his name is Baron Winterset, and he's behind such successful blockbusters as L'amour est mort and Moi s'il-vous-plait. Jade has never heard of any of these flicks, but Lloyd assures her that they are big hits in Europe. He promises to give her photo to Mr. Winterset, and he will probably get back to her by the end of the day. Jade couldn't be happier!
Laken is back home in Santa Barbara, and gets a shock when she discovers that her mom has hired Joe Perkins as their all-purpose handyman. Augusta assures her daughter that he's a very nice man, and very gifted with his hands...
Joe is out in the garden drilling on the fence (or something), when Augusta appears in a tiny bikini. We are then treated to numerous silly lines that could easily have been plucked straight out of a cheesy porno-movie. There are all kinds of sexual innuendos flying around, lines like *It's really HOT today*, and *Are you sure you've got the right TOOL'S for this job*... Then Augusta suggests that he takes a swim in the pool. "Lionel's swim trunks are in the changing room - they'll fit you if you pull the string tight enough. Go on now - I won't dock you paycheck". Joe looks very concerned, and says it might not be such a good idea - what if Laken were to come home and get the wrong impression? "Mr. Perkins, I have never lived my life according to what other people think - I'm totally selfish. And I think you would look divine in Lionel's swim trunks". It looks like Joe's about to go and change, but then he turns around and dives straight into the swimming pool - with his clothes on. Then he swims up to the side where Augusta sits and admires him. She's just about to kiss him, when he pulls away and asks if she now believe in his innocence? Augusta plants a wet kiss on his lips and says that "There's my answer Joe".
After drying off, they are back in the house again, and Augusta asks how his investigation's going? Has he managed to find the real killer yet? No, says Joe, but he's working on it... Augusta is awfully curious to what he's going to do, and finally he tells her that he's gonna break into the Capwell house and snoop around Channing's old room for clues. Augusta is very concerned that he'll get caught, and tells him to be careful.
Later that night, Joe sneaks through the Capwell gates, and heads for the house. He manages to disarm the security alarm, and goes upstairs. Cruz is the only one who's home, and he's lying in his bed reading a book. But meanwhile, Augusta picks up her phone and makes an anonymous phonecall to C.C. at the party. With a fake accent, she tells him that an intruder was spotted breaking into his house, and he should call the police...
16
Original airdate: August 20, 1984
Jade is very enthusiastic about her meeting with the great movie producer Baron Winterset. Ted and Danny however, are not quite as optimistic, since they can see all the warning signals here - why would a big movie producer waste his time with a girl like Jade, and why did he want to see her in the middle of the night... something ain't right here, they say, and asks to go with her to the meeting. Jade refuses - it would only look ridiculous if she had a chaperon with her...
Said and done, Jade heads down to Baron's office and sits in the waiting room. Next to her there are two women in trashy outfits who's also waiting to see Baron. They ask themselves what kind of script they will have this time - or maybe they'll get to improvise like they did on the last movie, the say and start to giggle hysterically. Later, Baron asks Jade to step into his office. He tells her that's very impressed with her good looks, and he will make her a big star! All she has to do is sign this contract right now, and she'll be on her way to stardom! Jade couldn't be happier, and signs the agreement without giving it a second glance. Then Baron asks her to stand up and twirl around. Jade does this, but Baron wants more... you see, the girl who gets this part has to have nice looking legs, so could you please lift your skirt up a little? Jade hesitates, but then does so. Oh nice... very nice, chuckles Baron. See you tomorrow at your screen test!
Jade arrives home and she's beaming with joy! Finally her dream is gonna come true - she's gonna be a big Hollywood superstar! Danny is surprised, but congratulates her to the screen test and assures her she'll do just fine.
Santana questions her mother about C.C. She wants to know all about him - what's his favorite dish, his favorite sport... what kind of wines does he like to drink? Rosa can't understand why Santana wants all this information, but tells her daughter what she knows. Santana says that she only wants to get to know her son's grandfather a little better, but then she admits that she's still trying to find out information on her son's whereabouts. Rosa asks her to stop these silliness right now, but Santana swears that she'll never give up looking for her baby...
Joe has managed to break inside the Capwell house unnoticed, and everything is going just fine. He enters Channing's room and searches for clues with a flashlight. Since he doesn't have time to be picky, he just throws some stuff in his backpack...
What Joe doesn't know, is that Augusta has place an anonymous phonecall to C.C. and alerted him about what's going on. C.C. immediately calls the police and tells them to rush over to his house - but they are not to use any sirens, cause he doesn't want to scare the prowler away - he wants to catch him!
Cruz is awaken by the servant Philip, who informs him of what's happened. Meanwhile, Joe notice that there are police officers in the house, and he realize that he's surrounded. What to do? Joe makes an escape towards Cruz's room, and asks for help. Cruz is shocked to see him at first, but then agrees to help him. He stash him away in the closet, while the police starts to question him. Cruz says he has neither seen or heard anything suspicious. Well, the police are confident that the prowler is still lurking around somewhere on the grounds, and they will find him sooner or later - he won't get away!
Kelly enters Cruz's room, and tells him about her up and coming marriage to Peter (not knowing that Joe's hiding in the closet and can hear every word she says). Cruz is glad that Kelly has found happiness again, but does she really have no feelings left for Joe? Kelly tells him about the night when she saw Joe standing over Channing's body with a gun in his hand, and says he has to be guilty. However, she does admit that she has difficulties to stop thinking about him... Meanwhile, Joe's standing in the closet and he looks quite upset to hear Kelly's harsh words.
Cruz has a plan to get Joe out of the house. He's gonna hide in the trunk of Cruz's car, and then someone will drive it out of the mansion. He hands Joe the keys to his car, and tells him good luck. Joe is just about to make an escape towards the garage, when he is caught in the act by Kelly! She freaks when she sees him!
Celebrity sighting:
Barbara Crampton
Barbara Cramton might look familiar from her roles on the soap operas The Bold and the Beautiful and The Guiding Light. She has also starred in the movies Fraternity Vacation and The Puppet Master. Today she made a brief appearance in Santa Barbara as one of the girls who where waiting outside Baron Winterset's office along with Jade.
17
Original airdate: August 21, 1984
A new day is dawning in Hollywood, and our buddies Ted and Danny wake up to the tune of Cindy Lauper's oldie goldie Girls Just Want to Have Fun. Seems as if Jade is busy practicing for her upcoming screen test later today. She jumps up and down to the beat in her room... Both Ted and Danny smells a rat... what if this is just some big scam? Even the name 'Baron Winterset' sounds fake. Jade nixes their warnings as rubbish, and tells them they are only jealous because she's 'making it' in Hollywood, while they are still working at that hamburger joint.
Later, Jade receives a phonecall from the producer, who tells her that the screen test will take place at the corner of Melrose Avenue at midnight. Jade doesn't question the strange location, or the odd hour of the day, but she does have a concerned look on her face... however, she tells Danny that the screen test will take place at Universal Studios.
Kelly gets an unpleasant morning surprise when she catches Joe while he's trying to escape from the house. She gets upset and threatens to hand him over to the police! Joe manages to persuade her from doing that, and after some bickering back and forth, she agrees to help him escape through her window. Joe gets inside the trunk of Cruz's car, as planned, and the car is driven of by doctor Toni. Later, Kelly enters Cruz's bedroom and moans about what happened. She wants Joe to get out of town, because she can't take anymore of this! Her loyalties are getting all mixed up and she doesn't know what to believe anymore. "Well, maybe that should tell you something about your feelings for him", Cruz suggests.
Mason stops by Cruz's bedroom and says he has pondered about their last conversation. He doesn't like that Cruz takes Joe's side in this, and maybe it would be best if he just found somewhere else to live. They start to square off with each other, and finally Masons tells him to be very careful - there are nasty rumors flying around about what Cruz was up to in Texas, and Mason is determined to find out more... Cruz realizes that he's being blackmailed, and looks concerned. Later, Cruz ask to speak to Santana, and asks her to find him a house. It doesn't have to be anything fancy, just a small place near the beach. He also needs some new furniture... especially a large bed. He tells Santana to pick one out - not to firm and not to soft, but big. "Try it out - if it's good enough for you, then it'll be good enough for me", he says with a glee...
Joe arrives home and goes through the stuff that he managed to get from Channings room. There's a framed photo of Kelly (can't get enough of those), some diary notes and a love letter that Channing apparently wrote to his girlfriend. Here's what the letter says: "I can see your face everytime I close my eyes. It's like your with me all the time. I can almost feel you breathing, touch your hair, smell your perfume... I love you so much". Who could he have written this note to? Who could she be?, Joe asks no one in particular. (My guess is Santana)
Speaking of Santana, today she shows up at C.C.'s house with a big present. It's one of those typical soap-opera gifts. You know the ones where the box and the top is wrapped separately, so that the actor can easily open it in two seconds. I like to call them soap opera gifts, cause I don't know anyone who wraps their presents that way. Anyway, this gift is not for C.C. - it's for her son, and she wants C.C. to give it to him on his birthday. Okay, I know what you're thinking - Santana has probably slipped a note in the box where it says 'Hi, I'm your mama - please call me", and that's exactly what C.C. thinks. But no, he opens the soap opera gift and finds nothing but a pair of trousers and a polo-helmet (every five year olds favorite toy - hey Santana, get with the program - where's the Playstation?!) C.C. also finds a card that says 'Happy birthday', but she hasn't signed it with her name. C.C. feels assured that she's not up to any tricks, so he promises to make sure that the boy receives her gift. Later, home at her apartment, Santana has baked a cake and put five candles on it. 'Happy birthday my boy', she says which tears in her eyes. You know, that was a really sad party for one...
Joe gets the stuff he got from Channing's room, and gives it to Dominick at the warehouse. Dominick says he has to take the stuff home with him, to see if there's any valuable information there. Joe questions weather or not he will ever see the stuff again, but Dominick pulls a gun at him and says to trust him...
18
I'm so terribly sorry, but I missed Monday's episode. I messed it up with my VCR and accidentally taped The Home Shopping Network instead... Since you're probably not interested in a summary of what the 'Fitness Flyer' can do for you - we'd better just jump to Tuesday's episode and try to figure out what we missed...
19
Original airdate: August 23, 1984
When we open up on Tuesday, it seems as if Kelly had herself a little accident in the missed Monday-episode. Apparently she was riding her bike outside Augusta's garden, and caught a glimpse of Joe and Augusta kissing! Oh the horrors! Kelly was so stunned that she crashed her bicycle right into Augustas rosebushes and got caught up in some barbed wire! But have no fear - Joe is here, and very eager to help her. After having wrapped a little bandage over her arm, Joe tries to ease her pain by giving her a big wet kiss! At first, it seems as if Kelly is responding to the kiss, but then she realizes what she's about to do, so she pulls back and gives him a big slap in the face. Ouch! But that doesn't stop Joe from proclaiming his feelings for her... "Kelly, I love you. For five years I've been dreaming about this. You still love me - nothing has changed", says Joe firmly. Kelly begs to differ and orders him to stop. "I hate you!", she fumes. "Well, if you do, then why did you hide me the other day? You could have turned me in to the cops, but you didn't", says Joe referring to that incident the other day when Kelly caught him breaking into the Capwell house. "I don't know why! I should have turned you in! I'm free of you and I'm gonna fight to stay that way!" Joe can't understand why she has to fight her feelings for him, if she doesn't have any feelings for him (good point Joe) - obviously she must care about him after all! "We belong together", says Joe, but Kelly fumes that he belongs in prison and if he doesn't stay away from her, she's gonna make sure he goes back there. Augusta interrupts their argument, and Kelly gives her a look that could kill - you're a fool Augusta, the way you're carrying on with him. Well you can have him!, she snaps and runs from the scene. After Kelly has left, Joe is pretty upset and Augusta tries to calm him down, but to no avail.
When Kelly gets home, Mason notices right away that something ain't right here. He wants to know what has happened, and Kelly simply replies "Joe Perkins - that's what happened!". Mason picks up a phone and makes a call to book charges against Joe for harassment.
Jade has arrived at a sleazy motel to make her screen test. An elderly gentleman with a British accent asks her to dance in front of the camera and strut her stuff. "I wanna see how you relate to the camera. How you move, how relaxed you can be, how uninhibited you are..." Jade puts a tape in the tape player and starts to wiggle her behind to the music. The producer is very impressed; "That's nice Jade... maybe a little TOO nice. You see, the part in my movie calls for incredible sexuality", he says. "You mean you want it to be sexier?", asks the ever so innocent Jade. "I want every man in this country to want this girl. Maybe you could fool around with your clothes... show us those fabulous legs. Maybe you could undo a button or two". Jade looks stunned as her blouse is already unbuttoned to the point of no return, but she agrees to be a little bit more seductive. She gives him another dance where she tries to 'seduce the camera', but the producer stops her once again and wants her to take it one step further. Maybe she could just remove all her clothes? "You want me to dance her naked?!", asks Jade, and the producer seems to like that idea. Has she ever seen a movie lately that didn't contain nudity? Come on Jade - this is 1984! "I don't mind taking my clothes of, but there would have to be a reason, right?", says Jade. The producer gives her several reasons - stardom, money and fame! Jade is still hesitant and says she can't do this... surely she wants this part more than anything else, but she can't dance naked. Too bad, says the producer, but I'll be here till twelve o'clock tonight if you change your mind...
As you might remember, Santana promised Cruz she would get him a house near the beach. Well, she hasn't succeeded in doing this just yet, but she has gotten him a houseboat near the pier. Santana promises to turn his houseboat into a 'floating palace' if he would just agree to help her with something... She wants Cruz to teach her how to ride (horses, that is). Cruz wants to know why, but doesn't really get an answer to that question. However, it's obvious that this is another step for her to get closer to C.C....
It seems as if Kelly's confrontation with Joe earlier, has spurred some sudden urges to make love to Peter. She calls him up at work, and asks him to get home to his apartment immediately. When Peter arrives home, he finds Kelly waiting for him in some revealing lingerie - ready to make love! She apologizes for being so torn and confused lately, but now there's no doubt in her mind about who she loves - she wants Peter.
Joe goes down to the pub to wash away his sorrows with beer. He asks papa John to join him for a chat. John wonders why he called him, but Joe says he wants to apologize for all the trouble his return has caused between his mom and dad. Maybe it would be best if he just left Santa Barbara after all? Yeah, maybe, says John. A few beers later, Joe is joined by his old pal Cruz, and he starts to moan about Kelly not responding to his feelings. Well, that all 'beer under the bridge' now, and he's not gonna mope around over Kelly Capwell anymore - he's gonna forget all about her and leave Santa Barbara. Later they are joined by Mason and his dukes - and he want to arrest Joe for stalking his sister. Cruz stops them and demands to know why - who brought charges against Joe? No one, says Mason, but Mr. Perkins is stalking his sister and that is reason enough to be arrested. Cruz threatens to go to the press and say that district attorney Mason Capwell is harassing Joe for no reason, and finally Mason gives up. However, he swears that he will get Joe sooner and later. Cruz notices that Joe is getting a bit drunk, and asks to drive him home. "And where is home - I have no home!", cries Joe and says that he doesn't want to burden his mother anymore. Cruz then offers to take him to a motel, but Joe says there's someplace else he can take him...
Later there's a knock on Augusta's door - and it's Joe. "Hey beautiful", he sludders and walks through the door. Augusta is pleasantly surprised by this late night booty-visit...