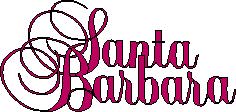 1540
Gina and Phyllis visit Lionel again at the hospital. Gina is trying to get Lionel to give her the name of the art dealer. Phyllis was checking out the hand tape recorder they were hiding in his room, but it seemed to have disappeared. Steven's mood is getting better, meeting Dash Nichols and doing a video clip for the Blues actually gave him his drive back. Laken realizes Steven's mood change after Cassie showed up at the studio. She is disappointed when Steven tells her that he will go out with Cassie. Laken later tells Lionel about the idea to leave S.B. and to make a new start elsewhere. Lionel loves Laken's idea, but Augusta is not willing to get involved with her ex-husband again, so Lionel tries to pursued her. CC is pleased over his triumph. Now he knows the whole story about the art deal between Lionel and Gina. He actually has evidence of Gina's and Lionel's crime, but he is still watching - and waiting for the right moment to come.
1541
Flame's mysterious behavior stirred up suspicion around her: Craig has been watching her more closely for a while, and now even Renfield is wondering what exactly Debra London is really after. They both confront Quinn, but he manages to quickly change the subject. Later when he meets Flame, he insinuated that it would be wise if she leaves town soon. Flame doesn't agree, she is more concerned of how Quinn is going to get his hands on Kelly's money. He tells her that he is planning to marry Kelly, Flame lost her temper and slapped Quinn in his face. Ric had been brought home safe, but since the person after him is still on the run, Cruz decides to keep Ric's appearance a secret. Cruz is sure Harland Richards had something to do with it, but doesn't have any proof. Gretchen surprises Mack at the stables, although she had been telling Mack that they can't meet in public any more, because of Harland's threats to kill her. She told him that she just returned from her weekend trip and that she had a fight with Harland earlier - but the fight never happened... Mack persuades her to leave Harland, but she tells him that the only way to end this marriage is if either herself or Harland would die... Robert is restless in his cell. He now knows that Flame has an accomplice and his name is Quinn. He hasn't yet seen the man, but overhears their arguments. He tries to keep his conversation up with Flame, he still sees in her the only way to get out. He is still wondering of how Flame had covered up his disappearance. Quinn is preparing for another weekend with Kelly. He made himself a scar on his back, just like Robert, he had removed it with a laser, just to leave a trace, not to make Kelly suspicious.
1542
While Eden is trying to distract Richards, Cruz is searching his office for any evidence in Ric's case. He finds a file with a name on it: Carmen Castillo. Soon Harland came back and Cruz had to put the file on its original place. Later he talks to his mother about the discovery he made: The first file contained information about Carmen witnessing a man die in a fire, a long time ago. The case was closed. The second file stated that the first file was a cover up and in reality the man died of a gun wound and was left in the fire. Carmen's fingerprints had been identified with the one's on the gun. The police are to date still investigating the mysterious fire in CC's study and the disappearance of Steven's movie. Several fingerprints in the study had been identified, except one. Meanwhile, Cassie passed her driving license test. Steven accompanied her to receive the document, but the usual calm and polite Cassie got suddenly very upset when she was asked to give her fingerprints. Mason decided to hand over the Oasis project to CC. CC showed his appreciation and tells Mason that this would be the best for his marriage. At the same time Julia meet Dash to announce her withdrawal as member of the B.S.B. Dash confirms her decision as the best solution, but regrets her leaving. Annie panics. For the second time she saw her ex-husband luring around at the Lair, she tells Bunny. Before the two could make any further plans, the police came to arrest Annie.
1543
Carmen assured Cruz that she was telling the truth: The man was already dead, when she went to the apartment. The fire had already been very active and she tried to move the body out of the fire, but failed to do and saved her own life instead. Cruz came to a conclusion: Harland Richards set him up, using his mother. He urged her to remember details, which could help to solve the case. He meets with Eden later at the Golf Club, knowing Harland had a reservation for two, he pretended to be drunk and insinuated to Harland that he has something to do with Ric's disappearance, but Richards played cool. Cruz and Eden left. A short while after Harland left the Golf Club too. Gretchen took advantage and went to see Mack at the stables and tells him that Harland was suspiciously polite during dinner, and that could mean trouble. Gina eventually called the number in Macau, to her disappointment the attempt to get in touch with Lionel's art dealer, failed. CC, who listened to Gina's call, is waiting for Lionel to come to meet him. CC then set him up, leaving a business card with the address of the warehouse where Gina hid the paintings. Lionel walked right into the trap. He left CC to meet Augusta to go to the warehouse, where he actually found the paintings, believing he's got the originals... Kelly and Quinn arranged a studio setting with snow in Hollywood and Kelly is absolutely overwhelmed by the attention she is getting, of whom she believes is Robert. Kelly admitted to him that their being together is so different from their first time. She believes, that she has now gotten to know him. Quinn is pleased with the results of his efforts, and things are working according to plan, now the time has come to move on: Quinn asked Kelly to marry him. Craig is determined to find out more about Debra, he invites her to dinner and as she goes to the ladies room for a few minutes, he opens her purse, and takes out a letter. Debra goes home, Craig soon after rang her door bell, and told her she dropped a letter...
1544
Quinn's plan failed. Kelly rejected his proposal, explaining to him that she is not ready for marriage, though she seemed happy about his proposal. Debra is astonished to see Craig. He apologized for disturbing her, but he believed she is in need of the letter she 'dropped' the night before. Robert, whose cell is located in the 2nd floor of the apartment, heard that somebody rang the bell. He knows that Quinn has a key. Flame came back upstairs and Robert gets hold of her arm, but lets her ago, when Flame assured him that Kelly is fine. Robert let go of her, but as she was out of reach, she threatened him that he won't ever get to see Kelly again. Carmen tells Cruz that she is ashamed of what happened a long time ago. She told him that she was working for Richard Attkins, who was very kind to her. It was a difficult time for her, cause Cruz' father had left them and Cruz was only very little. Cruz believes his mother didn't kill Attkins, but he also knows that she is hiding something. Richards bribed a police officer, to watch every step Cruz is taking. He wants to know things before they happen. Gretchen meets Mack, she complained to him that Harland won't ever let them live in peace together.
1545
Lionel made his contact. He finally seemed to have achieved his goal - selling the paintings. CC's moment has come. He appeared in front of Gina with a gun. Gina suddenly screamed out, and realized only too late that CC tricked her. Now he knows that she isn't blind. He threatened her and told her to leave the house at once, telling her that if she doesn't he will call the police and make the video tapes public. He also ironically thanked her for giving back the real paintings to CC. Gina didn't understand at first, but then CC explained that the real paintings were hidden in the tunnel by Lionel, while the forgeries were hanging at CC's walls. Gina who switched all the paintings in the house, was baffled and wondered if Lionel knows about the scam. Kelly is trying to figure out, why it is that she can't say yes to Robert's marriage proposal, although this is what she wished for. She tells Eden about the proposal. She picks a fight with her sister, insinuating that Eden is jealous. Eden is only concerned about her happiness and tells her so, but Kelly doesn't believe her. Craig has gotten the feeling that something isn't right. He can somehow feel that Kelly is in danger, but can't tell what it is. But he is determined to find out. Flame hates Quinn more than ever, after he proposed marriage to Kelly, she is furious and scared at the same time.
1546
Lionel and Augusta are in high spirits, and are about to leave town. In the meantime the Chinese buyer inspected the paintings and realized that they are fakes, he immediately takes action. Mason and Julia are vacationing in Mexico. Soon they both realize that there is more to life that just vacation. Julia called home and found out from Cassie that she had been reinstated, but not Mason. Mason doesn't seem to mind and is happy for Julia. They decide to go back to S.B. at once. Gina is back working at Bunny's Lair, waiting on tables, after being thrown out of the mansion by CC. She overheard Laken telling Amado that one of her father's investments came through, and they are leaving S.B. as soon as tomorrow. Gina plans to blackmail Lionel, with the pictures she took from him and Sophia during their night together. Dash is convinced that CC was behind the break in at the Blues's office, but can't prove it.
1547
Cruz tells Eden about his feelings that his mother is hiding something from him. Carmen says she doesn't really want to remember. She then tells Eden that she had an affair with Attkins, Eden urges her to tell Cruz. Quinn surprises Kelly with an engagement ring. She is flattered, but points out to him that she needs more time to decide. Craig had a weird encounter. He passed by Flame. She opened the door in a bathrobe with a towel swung around her hair. He teased her and took the towel of her head - but underneath wasn't her short black her - he found out that she is actually a very beautiful blonde. His suspicion is somehow confirmed, but he needs to know exactly what's going on. He takes one of Debra's documentary tapes and hopes to find an answer. Harland Richards recently made some changes in his will. Gretchen wants to know what that means for her, and bribes a lawyer to tell her and to keep quiet about it. Mack went to see her later, and she made up another fight with Harland. She said she wanted to kill him, but can't do it. Craig meets Eden and tells her to watch the tape he took from Debra's place earlier. He also tells her about Debra's disguise. Flame came back and after calling out Robert's name several time, she opened the steel wall of the cell, to look for him. Robert, who was hiding in the fire place, managed to catch Flame's gun, locked her in the cell, and disappeared. As he opened the front door, he suddenly saw a man who looked exactly like him standing in the door... Cruz caught the secret informant, a police officer, who had been paid by Richards.
1548
Augusta had been kidnapped by Lionel's Chinese buyer, after finding out that Lionel sold him forgeries. Eden saw the tape Craig had given her. Cruz believes that it isn't a good idea for her to get involved. After Eden talked to Craig again, she decided to question Robert about Debra. The real Robert Barr didn't get away very far. He was knocked down and put back in his cell, where he finally found out that Quinn is his twin brother. Quinn also told him that he will take what is rightfully his. Robert knows that Kelly is in danger, and is determined to escape again. Carmen went to see Harland Richards. She made up the excuse that she wanted to know what happened to Ric. Richards assured her that he doesn't know anything about Ric's whereabouts. She took a good look at Richard's hands before she left, and immediately after gone to Cruz to tell him what she knows: Richard Attkins and Harland Richards are one and the same person. Lionel had a visit from his Chinese buyer, requesting the money he paid Lionel for the fakes and the additional 25 million dollars Lionel still owes him from earlier dealings. Harland Richards proposed a business deal, as he calls it, to Cruz: He asks Cruz to work for him, or he will exposes the file on his mother.
1549
Cruz had no choice, but to agree to Harland's blackmail, or else he would send his mother to prison. Cruz sees a chance to find out more about Harland, if he works for him. Eden, who is the only one knowing about the deal, thinks it's too dangerous. She promises not to tell anyone, not even Cruz's partner Michael. Carmen still insists that Harland Richards is Richard Attkins. She has a theory: Attkins wanted certain people to believe he is dead, as he owed a lot of money to them. He then took a new identity, while somebody else died and was burned in the fire. Kelly finally agreed to Robert's proposal. She is determined to stand up to her sister and her father rejection of her marrying Robert. After returning from their vacation, Julia had been assigned to her first pro-bono case, after being suspended: She is to defend the Blue Sky Brigade. Julia believes it is impossible for her to defend Dash Nichols, she just left the organization, after major problems. She consults Mason, who says that it is her decision to make.