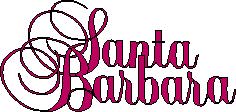 1840
Sophia sees Ted for the first time and she frowns as she misses Eden and Mason. Kelly comes and tells everybody about Warren trying again to stop the wedding. C.C is angry with Katrina for not saying anything and questions her loyalty in the family. Warren and Cassandra get in a cell in Alcatraz and a furious Cassandra climbs at the top to scream for help. C.C calls Julia and finds out about the kidnapping. Katrina leaves and Ted is angry with his father for being unfair to her. Later he admits to Kelly she reminds him of someone special he knew. Cassandra returns to the cell and realizes she is stuck with Warren. They start to talk. Mason comes back to Julia's room after his search was unsuccesful. Katrina is alone in the newspaper office when two men come. They start to pressure her to come with them, calling her the girlfriend of the town rapist. C.C comes and tries to rescue her but he is very badly beaten. Luckily, Dash arrives and saves the day, not to mention C.C's life. Julia analyses Mason's relationship with Cassy and Mason gets angry. Ted talks to Sophia about her feelings. He then tells Kelly he supports her decision for the divorce. Dash examines C.C as he doesn't want to go to the hospital. Cassandra tells Warren he should let go. Warren tells her he knows there is no hope for them as they are blood related but he only pulled this scheme because she doesn't really love Mason and she subconciously wanted him to stop the wedding. She breaks down and admits everything in tears. Mason blames Julia that it's all her fault that he's marrying Cassandra because she won't accept him back. Katrina and Dash return home and make love but there is some sort of finality in the air. Cassandra sleeps in Warren's arms while Mason and Julia say goodbye.....
1841
Angela is persuaded that the woman in Warren's life is Santana and she tells Lionel. Gina calls Lily and invites her to Santa Barbara. Lily while gambling in a casino tells her that she'll be too busy. Santana makes C.C go to the hospital to have his wounds examined. Ted tells Katrina he doesn't like Dash and Katrina tells him that he can't judge as he doesn't know him and that he should have seen Dash yesterday when he rescued her and C.C. C.C and Santana return from the hospital and Dash gives him advice. Gina is jealous about C.C and Santana being together all the time. C.C and Craig plot to get Dash away from Katrina's life. C.C promises Craig that if he helps, he'll get a place in the family business. Ted and Katrina talk about C.C's habit to interfere in their lives and Ted really likes her free spirit. Santana helps C.C get his clothes of and they kiss. They start to make love but C.C's wounds hurt so they call it a day. Ted is having a nightmare and Katrina wakes him. He won't tell her what it was.
1842
Everyone in the house blames Dash for C.C's attack. Santana wakes C.C up and they start to make out. She accidentaly drops her hair-bow in his bed. Katrina and Kelly fight as Kelly blames Dash and Ted watches the whole scene. Kelly talks to Mason on the phone and goes on to blame Warren too. Katrina stands up for Warren too. Ted backs up Katrina saying that it's obvious someone is trying to frame Warren as nobody still knows who left the message that Mason and Cassandra hadn't married. C.C says he's happy that the wedding still hasn't taken place and Ted tells him he probably did everything himself. Warren makes a last effort to change Cassy's mind over the wedding. C.C and Santana pretend they haven't met that day in front of Rosa. Rosa goes to clean in C.C's room and finds Santana's bow. Katrina moves out again and Ted is let down. Mason is in the helicopter and he approaches Alcatraz. Ted and C.C start to talk aboyt Katrina and Dash and although Ted likes her, he says that she is free to do whatever she wants. C.C sticks with his plan and pretends he won't pull any tricks to keep them apart. Warren and Cassandra hug and they settle things while Mason spots Warren's boat. Rosa tells Santana she found her bow but she is not being judgmental. Katrina sees that the message in the answering machine has been mysteriously erased. Kelly and Julia talk about Mason and Kelly tries to persuade her to take him back. C.C tries to talk with Rosa about Santana but she avoids the issue. Mason finds Warren and Cassandra inside the prison.....
1843
Dash visits C.C to examine him and Craig throws him out. C.C tells Craig he should have been more gentle. Still, he is worried about Katrina and is angry with Dash about the attack. Angela goes to the paper's office and bumps into Lionel. They have another fight. Mason locks Warren inside the cell and takes Cassy with him. Angela and David meet for dinner and have a considerably friendly talk although Angela still tries to make him stop the divorce. Mason puts Cassandra in the helicopter but he stays in Alcatraz to face Warren. Cassandra screams as she notices that Mason has a gun. Brandon calls Gina and tells her that Santana is with him and they have a good time. Craig tells Gina that Santana and C.C are lovers and Gina decides to stop this. C.C and Sophia meet with David to talk about their divorce. David tries to reconcile them and is surprised to hear that Sophia has no claim over the Capwell money. Dash worries about the impact C.C's attack will have on their relationship while Craig checks Katrina's visa. Warren finds a sign inside the cell that says that this was the cell that was used for the movie. He finds a hole in the wall and escapes. Mason is shocked to see Warren missing while Warren is in the tunnels. Dash tells Katrina that he would really like it if they could marry but he's worried about their children. Gina tells Sophia that C.C and Santana are having an affair but Sophia doesn't seem to care. Craig visits Katrina and asks her to be friends. He brings up her visa and Katrina understands he is bad news. Gina tells Angela that Santana is in San Francisco and that she is probably with Warren. She makes Angela go to C.C and tell him her suspicions. Mason sees Warren from a balcony and points the gun to him with no real intention to shoot. The gun accidentaly fires and Warren runs thinking that Mason wants to kill him. Angela tells C.C that she has proof that Warren and Santana are lovers and Gina is very happy to see Angela fall in her trap..........
1844
Cassandra returns to the hotel room and tells everyone what has happened. Craig finds Dash and tells him that Katrina's visa expires in a few days and if he wants her to stay in the U.S he must break up with her immediately and leave town. Dash understands he has to do it and he throws Craig out. Kelly, Julia and Cassandra worry of what might happen in Alcatraz. C.C doesn't believe Angela and she tries to persuade him. Gina is amazed to see her fellow bitch skills in action. Finally, Angela starts to doubt herself and asks Gina. Gina tells her that Warren went to San Francisco to stop Cassandra and Mason's wedding and Gina realises there must be something going on between Warren and Angela. Kelly wants to call the police but Cassy and Julia don't let her for Warren's sake. Kelly asks Cassy the real reason behind this as she can't believe things have gone so far because of the Capwell-Lockridge feud. Gina doesn't give C.C Santana's message that she'll spend another night in San Francisco and C.C believes that Angela's speculation was true. David comes to San Francisco and he leaves with Julia to see if they can do anything as noone can fly because of the fog. Kelly begs Cassandra for honesty and doubts her love for Mason. Gina pretends she is in pain and she enjoys C.C's attention. C.C asks Rosa about Santana's involvement with Warren and Rosa is angry that he doubts her daughter. Dash and Katrina eat out and Dash is cold and distant. Craig repeats his threat and Dash, after Katrina can't stop talking about how happy she is to live in America, tells him that he is just trying to find a way to break up with her. Angela trashes Warren's room and comes accross a photo of him with Cassy......
1845
Julia and David leave with a helicopter for Alcatraz. Warren calls Mason who is in a balcony. Mason trips, falls and loses his gun. Angela calls Gina and blames her for making her believe that Warren has an affair with Santana. Santana returns and finds out that C.C has called off all her redecoration plans. She understands that Gina is behind this. Warren hunts Mason with the gun. Kelly talks to Cassy about the difference between Mason's wedding day with Julia and with her. Cassy is hurt to see Kelly who she considered to be a friend tell her such things. Julia leaves alone with the helicopter and David heads back to Santa Barbara. Cassy is angry with Julia and tries to find another helicopter but there is none available. Angela apologises to Santana for causing the misunderstanding. Santana is determined to face Gina and prove to C.C that she deserved some more trust. Kelly opens Cassy's suitcase, thinking it's Mason's and she finds a photo of Warren. Cassy comes and still sticks to her original act as Auntie Cassy. Santana blames Gina for the mess and tells her that very soon C.C will see behind her disguise and throw her out. She adds that she will eventually lose Brandon too, as he is already wondering how she got pregnant with C.C. David comes back and tells Angela what has been happening in San Francisco. She is now more angry than ever. Cassandra tells Kelly she is in love with Mason but when she is alone she says to herself that she loves Warren. Meanwhile, Warren is getting closer to find Mason. He enters the cell that's next to the one Mason's hiding and a mysterious hand--well it's just Julia's--locks the cells................
1846
Cruz returns and is informed about the wedding fiasco. He tells everyone that he couldn't find Eden again -- can't somebody tell him she's left the show? -- . Suzanne shows him a portrait she's made of him with Chip and Adrianna. Santana refuses to explain anything to C.C about her trip and decides to move out of the house. Julia scolds Warren and Mason who are still locked in the cells and she leaves, letting them locked. Cruz meets with the new prosecutor of Warren's case, Marley, who is very determined to lock him up for good. Marley meets with Lionel and Lionel points out to him that the real killer is Angela. A guard frees Warren and Mason and they leave from different paths. C.C tries to stop Santana but she packs her things and leaves. Rosa tells her that if she burns all bridges with C.C she'll destroy her career. Santana tells her she can't put up with all this humiliation as she did all of her life. Cruz tells Suzanne that he has started to feel angry with Eden as she seems to laugh at him by disappearing all the time. Angela argues with Lionel because of his accusations to Marley. She shows him the pictures of Warren and Cassandra and Lionel explains to her that they were in love before they knew they were related. Still, Angela doesn't feel intimidated and wants to continue with him. Gina and Santana have a terrible fight and Santana tells her she feels sorry for her unborn child. Warren calls Cruz and tells him he has decided not to come back as it's obvious he'll be convicted. Cruz agrees with him. Angela finds C.C. and tells him she was wrong about Santana and Warren. Cruz tells everyone that he can't keep on looking for Eden and that he is angry with her as she doesn't seem to care for their children at all. Marley comes and hands a warrant to Cruz, ordering him to arrest Warren for kidnapping Cassy. Mason and Julia are all alone in the rock and are looking at the ocean. They have a deep talk and they hug........
1847
Warren returns to San Francisco and after settling things straight with Kelly, who is frightened of him at first, he starts to talk with Cassy. Cruz tries to find Warren and informs Minx about the recent developments. Warren tries to make Cassandra change her mind about the wedding by saying that Mason hunted him out of revenge and not out of love and concern for her. He leaves for Santa Barbara and Cassy calls the airlines to find if Mason has planned a return trip to Santa Barbara. Gina and Rosa fight over the lies she told about Santana and Lily comes. Gina is delighted to see her daughter return to Santa Barbara after all this time. They catch up and Lily wonders how she managed to get pregnant with C.C. Gina tells her of her stealing the sperm and Lily doubts that her mother has actually changed. Cruz tells Angela that he must arrest Warren as soon as he comes back and asks her if she knows the real reason that possesed him to kidnap Cassy. Lily calls her "roommate", Sam and says she will give the money when she returns. Gina wonders if Lily has money problems. Mason calls Cassy and tells her he's on a plane back to Santa Barbara with Julia because she can't walk and he had to help her. Cassandra is furious to hear that he once more stood her up because of Julia. C.C. tries to find where Santana is but Rosa doesn't know. Warren comes back to Santa Barbara and meets Angela. She tells him that he must disappear because he'll be arrested for the kidnapping but Warren is determined to face the music. Cassandra goes to the Oasis and fights with Minx who blames her that she only wants to marry Mason to spite her. C.C. understands that Santana was right and it's all Gina's fault, so he rushes to the living room ignoring Lily. He blames Gina who is now in big trouble. Angela tries to tell Warren that she found out that he had an affair with Cassy but Cruz interrupts them. Warren and Cruz talk alone and Warren asks him to pretend they never met and give him 12 hours to prove his innocence. Cruz lets him go......
1848
C.C confronts Gina about the gossip she is spreading about Santana and Warren. Gina finally gives in and admits that Santana was with Brandon in San Francisco. She adds that she was left with no choice because she will not let C.C and Santana take Brandon away from her. C.C realizes just how insecure Gina is. Julia puts herself on trial as she desperately tries to sort out her feelings for Mason. David urges her to admit that she is and always will be hung up on Mason. Kelly tells Cassie that her marriage to Mason will be a huge family tragedy. Cassie is upset with Mason for abandoning her in San Francisco. Rosa tells C.C off for not trusting Santana. Warren has twelve hours to prove his innocence. Angela tells him that she knows the truth about his relationship with Cassie. Craig tells C.C that Santana is working on the Raymond's house. He tries to cheer Gina up as well. Julia and Cassie are upset with Mason for having the District Attorney press charges against Warren for kidnapping Cassie. C.C confronts Santana in Angela's house. She tells him that she needed him to believe in her and she storms out the door. Mason asks Cassie about her night with Warren in Alcatraz. He does not believe her when she tells him that nothing happened between them. They decide to postpone the wedding indefinitely. Angela and Warren go through the photos of the party when Mason was shot to see if they can find a clue to lead them to the real suspect. After hours of scrutinizing the photos, they realize that Craig may also be a prime suspect...
1849
Lily meets Ted for the first time since her return. They catch up on old times. Ted and Kelly worry that Mason is a ticking bomb ready to go off at Warren. Katrina has planned a romantic brunch for Dash. Craig ruins it by reminding Dash about his ultimatum to break up with Katrina. Warren and Angela try to decipher the real assailant through the photos of the party. They cannot find any real evidence to pin the murder on Craig. The District Attorney Marley threatens Cruz because he has not arrested Warren yet. He calls in the Chief of Police. Running out of options and time, Warren has no choice but to turn himself in. Dash goes to C.C to convince him to get Craig off his back, but the effort was futile. Dash tries to break up with Katrina gently, but she manages to convince him otherwise. Warren's trial begins. Jim Sanford manages to get the judge to rule that no mention of Cassie's kidnapping will be allowed during the trial. Suzanne asks Cruz about Eden's search. He tells her that he can no longer put his life on hold looking for her. He has decided to move on and hope that she will return when she is ready. Angela goes through Craig's suitcase looking for some incriminating evidence. Craig intrigues Lily. Angela persuades Craig to help her establish her alibi during the shooting. They go to the Oasis and are being observed by a very angry Dash. The jury selection begins and Cruz and Suzanne worry that Warren may not stand a good chance of clearing his name.