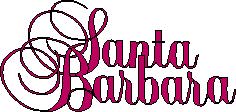 1910
Cruz gets an invitation for a meeting with his old classmates. Kelly convinces him to go there. When Angela is creaming Warren's face she etches nearly his skin. Angela suspects Cassie in having put something into her cream to take revenge. CC is having a nice evening with Sophia. Santana wants to leave the house in the meantime but Katrina persuades her to stay and have a heart to heart talk with CC. Santana discloses to CC that she is pregnant.
1911
Ray threatens Lilly to give back to him the $10.000. Lilly is desperate. Gina also can't help her. Driven to despair she addresses Ted and tells him the full truth. After CC gets to know from Santana that she is pregnant he feels betrayed by her. Mason and Julia are enjoying their honeymoon.
1912
Lionel is shocked when finding out that somebody has taken $5000 from his account. He suspects Gina. He visits her in the beauty-salon and exposes her in the presence of all the people there. Lilly has persuaded Ted to lend $15.000 to her so that she can pay Ray back the money and also is in the position to give back the $5000 to Lionel. Ted makes it only a condition that Ray has to come and fetch the money personally from him. Lionel is shocked on getting to know the real reason for his missing money but because of being truthful to him he forgives Lilly. Cassie decides to fight for Warren.
1913
Julia is mad at Mason because he wants to work again for CC. Angela still thinks that Cassie has poisoned the face-cream from her. Warren is therefore desperate and phones to the company from where the cream has come from. The cosmetics company admits that by an accident some chemicals have come into the cream. Cruz, Kelly and the children are preparing for CC a surprise party for his birthday. Sophia is also coming to the birthday celebration. CC is drawn from her to Santana to and fro. Santana still does not know if she should get the child or make an abortion. She is much disappointed of CC's reaction.
1914
Lilly is visiting the college and is falling in love to Ted but Ted is more interested in Katrina. Lilly is jealous on Katrina. Santana thinks to have an abortion. CC is not very helpful in her decision. He tells her that it is only her business if she makes the abortion or not. Mason has gifted to Julia a house at their marriage. With the purchase of the house he has also overtaken the servants. Julia is not very fond of them.
1915
Minx tries her best to get Warren and Lionel again together. Cassie is still thinking on revenge against Angela. She gets a cosmetic bag from Rileys Salon and is mixing a few drops of colours into Angela's tinge. The result is that Angela's hair is getting violet. CC is getting mad on hearing the impertinent demands of Gina. Lilly's first day in the college is a flop.
1916
Angela wants to take revenge on Cassie because of her violet hair colour. Gina gets to know that Santana is pregnant and fears that her baby might now not get enough form the Capwell-heritage. She wants to make with all her possibilities an effort to get out the best for little Channing. Warren dreams that CC is his father. Mason offers Kelly a job.
1917
Minx asks Angela to come to her for a talk. Together with her she wants to get Lionel and Warren close again. Minx also warns Angela that Warren will break one day her heart. Lilly is getting some problems with professor James who is acting in a very strange way. Gina gets to know in the beauty salon that Sophia still loves CC.
1918
Julia and Mason are having difficulties with their staff but don't have the courage to give notice to them. Santana tells CC that she wants to flight for a job to LA. In reality she wants to have an abortion. Rosa is terrified on finding out what Santana intents to do and is able to hinder her abortion in the last moment. Angela is inviting Minx and Lionel for a dinner. She manages also that Warren is coming to the dinner party. Cassie poisons the soup of Angela. Lionel eats from the soup and is falling to the ground.
1919
Lionel lost his consciousness and is brought to the hospital. Minx at once knows that Cassie must have poisoned the soup. She is taking upon herself the guilt by putting it on her own carelessness. CC and Sophia are admitting their love to each other. Yet, Sophia is blaming CC because of his attitude towards Santana's pregnancy.