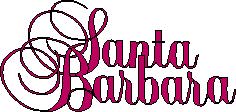 280-284
The summaries for these episodes are not currently available.
285
Ted asks Eden is Cruz believes him and Christy. Lionel spends some time with Brandon at the Capwell mansion. Augusta and Gina have a talk at the Orient Express, Gina was supposed to meet Lionel there. Christy is questioned about Steve's murder. She tells the prosecutor that she hated Steve. After the questioning Christy calls Ted. He wants to meet her at the Orient Express. The prosecutor thinks Ted and Christy are lying. Gina finds out that Lionel set her up meeting him although he is at the Capwell mansion meeting Brandon himself. Augusta tries to make a deal with Santana to help her keep Lionel and Santana keep Brandon. Cruz comes to see Eden, Julia arrives and tells them that the prosecutor will accuse Christy for murder and Ted for assistance. Ted and Christy meet at the Orient Express. Gina and Augusta are not happy that Lionel has been spending time with Brandon. Eden tells Ted the D.A. doesn't believe him and Christy and asks Ted if he's covering up for Christy. Ted claims that he's telling the truth. Lionel and Augusta argue over Sophia and Brandon. Ted asks Christy to tell the truth about Steve but she doesn't want to risk ending up in jail for 20 years. Eden tells Cruz she suspects that Ted is lying of Christy's case and hints that she hopes Cruz would end the investigations.
286-289
The summaries for these episodes are not currently available.