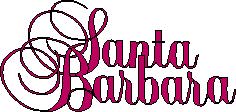 80
Original airdate: November 16, 1984
The state of Kelly is in the process of stabilization. At the hospital, Sophia, wearing a large black cap with veil, has the surprise to see Lionel and Eden there. Whereas Joe finds his sisters, Mason tries to question Peter, but he wants to speak only to Kelly. Eden astonishes Ted when she decides to wear a sweater that belonged to their mother. She seeks by this to intrigue Lionel who, indeed, seems very disturbed. Warren returns to the cave and recovers the gold coins that he had left there. Gina and Summer come to lend a strong hand to Santana, Rosa and Danny to give in state their house. Mason joined them there and asks Santana if she has considered his proposal, but CC arrives before she can answer him. Mason thereafter at the hospital, discovers Sophia in Kelly's room. Sophia escapes...
81
Original airdate: November 19, 1984
Sophia, always dressed in black, goes in Peter's room and the abrupt one to know his secrecy on the murder of her son. Surprised by a nurse, she leaves him between life and death. Thereafter, disguised as Dominic, she returns to visit Kelly and advises to her to go to see Peter before it is too late. But in the hall of the hospital, they are surprised by Mason and Lionel. Always at the hospital, Eden is caught affection for Matt Powell, a young black boy who seeks his parents after the earthquake. She accompanies him to his place and surprises two burglars who force it. CC proposes to Gina to remain living with him with the residence because it only smells bad there...
82
Original airdate: November 20, 1984
Sophia is followed by Lionel who penetrates in her room. Hidden in the half-light, she ends up calling the police, but blunders by pronouncing the name of her attacker on the telephone whereas Lionel had not presented itself. Eden makes an advertisement in front of the television cameras to find the parents of Matt. Brick is seen proposing by Minx to become her accountant and does not understand why she holds so many regards for him. It then discusses with Amy to know if money can change a man. With the assistance of another student, Michael Adams, Mr. Bottoms tightens a trap with Ted, Laken and Danny. Lastly, Peter decides to speak to Kelly. He acknowledges to her that the day of his death, Channing Jr had threatened him to reveal to Kelly and CC his connection with Augusta and his links with Ginger Jones. He tells her he is innocent Joe knowledge and also to have seen by the window of the office of Channing a bearded man entering after his death. Discovering in a mirror that Mason remained hidden in his room during their confidential discussion, Peter is on the point of revealing to her that he saw that day still another person in the office...
83
Original airdate: November 21, 1984
After having confessed that the person that he saw in Channing's office the day of his death is Mason, Peter had a cardiac faintness. He is saved by the doctors. Kelly then seeks to discuss this revelation with her half-brother, but Mason refuses. Lionel learns from Warren that he is well-informed for his connection passed with Sophia. He advises to him to cease his search of revenge towards Capwell. Laken, which would like that her brother accepts her relationship with Ted, tells him the same. Santana learns from Gina that CC proposed to her to remain to live in the Capwell residence. She suspects CC of thus acting with an only aim of drawing aside it from Brandon. Discovering the empty room of Dominic, Lionel goes to the hospital where it questions Kelly about this intriguing man. But he is stopped by a nurse who asks him to leave her room...
84
Original airdate: November 23, 1984
Mason joined Santana and both are acknowledged to have difficult moments. After a dance to "No More Lonely Nights" by Paul McCartney, Santana asks Mason to spend the night with her. The following day, Mason goes to the bedside of Peter and threatens him to charge him for the murder of Channing Jr. But the threat of force is reversed when Peter makes him recognize that he risks much if CC learns that although he knew that Joe was innocent, he did not do do everything to get him out of prison. It is also the Thanksgiving Day. All the Capwells (except Kelly) are joined together at the residence, still in the process of reconstruction after the earthquake. Cruz learns by telephone that the parents of Matt, Frank and Barbara, were found. They arrive by helicopter and thank Eden. Mr. Bottoms continues his plan by reserving a room at the motel held by Ted, Laken, Jade and Danny. But Jade makes the error of renting the same room with a call-girl, which is close to leading Bottoms to the heart attack when he re-enters in the room! Lastly, Mason and Kelly have a discussion at the hospital. She says to him she hates that he has kept Joe's innocence a secret and above all despite everything to have instituted proceedings against him.
85
Original airdate: November 26, 1984
Television informs of the rehabilitation of Joe. Augusta fears that Warren is not now worried by the police. Disguised as a doctor, he returns visit to Peter to the hospital and asks him information on what he knows of the murder of Channing Jr. On his side, Lionel receives a call from Dominic which gives him an appointment on the tombstone of Sophia. Before his arrival, he seeks the gold coins that he had hidden there. But it is in fact Dominic who has them in his possession. He tells him the guilty knowledge of the murder of Channing. A police officer, in the search of May Thomas the owner of the hotel, discovers Mr. Bottoms in the room with the prostitute. Ted saves the setting to him by telling with the police officer that Bottoms was there to remove the two old bandits hidden in the part next to the room and who are stopped. CC shows Santana to attend Mason with an only aim of approaching Brandon. Lastly, Kelly tries to telephone the prosecutor to denounce Mason, but it is stopped by him. She tells him she is becoming persuaded that he is the murderer of Channing Jr...
86
Summary of this episode not currently available.
87
Original airdate: November 28, 1984
Mason disconnects the drip bag which maintains Peter in life and asks him to reconsider his confessions. But at the moment when he prepares to record it on its tape recorder, Peter lapses into a coma. Kelly, who learns the news, leaves the hospital in spite of the prohibition of his nurse. Brick tries to cheer Amy, stressed after a phone call of her doctor. At the Capwell residence, as Mason refuses to discuss with Kelly, she decides to inform her father of the revelations of Peter relating to Mason...
88
Original airdate: November 29, 1984
Jade, by discovering the readings of Amy, learns that her sister is pregnant. But Amy does not know how to announce it to Brick. Kelly called to Ted that Warren does not belong any more as one of the suspects in the murder of Channing Jr. Ted thus returns to Lockridge and apologizes for his charges to Warren, for the greatest pleasure of Laken. CC discovers a conversation between Kelly and Mason and learns of the last revelations from Peter. It orders Mason to leave the residence then goes to his notary to modify his will and to disinherit Mason...
89
Original airdate: November 30, 1984
In the office of Channing Jr, Mason called to CC that his brother was a hateful being and manipulator. When he compares him with Hitler, CC leaps on the drawer of the office and threatens Mason with a revolver. He ends however up being called again and leaves the room. Mason discovers in the office the will of CC: he named in his place Brandon as heir. While discussing with Cruz, Santana understands that Gina remains in Santa Barbara only with a one aim: to marry CC. Lionel requires of Veronica to spy on Eden, her new owner, to know what she has at the head about the boat the Amanda Lockridge and what she knows about the revelations of Peter. At Santana, Mason calls Dr. Ramirez who had dealt with at the time the adoption of Brandon. He learns that the biological mother of the child is Santana...