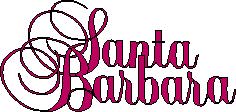 820
Mason manages to hide Pamela for Keith. Gina threatens to reveal Pamela's identity to Keith, if Mason doesn't tell her where he has hidden her. Tori accuses Julia and Mason of having an affair. Julia tries to convince Pamela to testify by letting her read a love letter, which is written by Eden to Cruz.
821
Julia feels guilty when she leaves Samantha with a babysitter. Pamela realizes that Samantha is her granddaughter. Jeffrey tells Kelly that his mother will be present at their wedding. Mason tries to convince Tori that he is not sleeping with Julia.
822
Pamela faints during cross examination. Sophia wants to know from CC why he never told anything about Pamela. Kelly doesn't understand how Elena could hurt Mason so much. A drunken Mason tells Julia that he desires her love.
823
Tori is still convinced that Mason is lying and that he is sleeping with Julia. Keith and Gina try to find out where Pamela's money comes from. Pamela tells Alex that she can't identify the murderer.
824
Keith calls Gina to the stand and she testifies that Pamela has received money from CC. Pamela claims that with the money CC tried to get her out of town. Mason is shocked when he hears this. Jake has doubts about his acting career, but Hayley keeps encouraging him.
825
CC wants to make up with Sophia, but she doesn't trust him anymore. Cruz is being found guilty. Pamela threatens to go to the police if Alex doesn't confess. CC attacks Gina and when she falls it turns out that she is unconscious. A reporter accuses Tori of being Cruz's mistress. Eden defends Cruz.
826
Alex tells Pamela that he didn't murder Elena. CC and Sophia don't agree with Pamela coming to the wedding. Gina discovers that she can't see anymore. Cain and Carmen try to cheer Cruz up, but he still wants to break off his engagement to Eden.
827
Mason gets drunk, because he lost Cruz's case. CC wants Pamela to leave town, but she refuses. Sophia doesn't have faith in her future with CC anymore. Mel thinks that it's about time that Tori starts to pay for her cocaine. Cain helps Eden with learning how to walk again. Keith discovers that Gina has become blind.
828
CC claims that he won't attend the wedding if Pamela will be there. Kelly thinks about eloping and of getting married in secret. Mel wants Tori to do a nude scene. When Mason is present at the shooting of the scene he attacks Mel. Gina is impressed by Scott when he throws CC out of her room.
829
Mason forbids Tori to continue with the movie. Cain, Eden, CC and Sophia pray for Cruz but the judge gives him life. Eden wants to help Cruz escape, but Cruz wants her to forget him. Tori tries to comfort Mason, but he ignores her, so she turns to cocaine again.