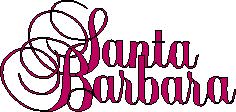 This is from the April 14th issue of SOD:
They keep going, and going and going
SB: Margarita Cordova (Rosa) - 1983
Nicolas Coster (Lionel) - 1984 off and on
A Martinez (Cruz) - 1984
Judith McConnell (Sophia) - 1984
Late breaking news:
Zimmer's new leading man: Can this ex-jock score points for SB?
When SB's producers hired Kim Zimmer to play Jodie Walker, they were faced with a very difficult task - casting Jodie's husband, Reese. Zimmer, who three Emmy's for her memorable turn as GL's Reva Shane Lewis, is one of the best-known actresses in daytime. SB knew it would take a big actor to take the reins as her leading man. And, from the looks of things, the show has found one. Forry Smith, a 6'3" former football coach, started March 27 as Reese Walker, and Zimmer's already giving him rave reviews. He's so gorgeous!" she enthuses. "He's going to be great." For his part, Smith say he's "absolutely thrilled" to be working with Zimmer. "I'm not intimidated at all. I've done a lot of prime time. I'm ready."
Ready or not, Smith's acting career has been nontraditional, to say the least. After graduating from Iowa State University with a degree in English, the college football star was drafted by the Buffalo Bills, but an injury ended his pro career. "I played for Buffalo in 1976 and Seattle in 1977, and I wound up teaching school for the next eight years in Waterloo, Iowa. I was coaching football as well as teaching high school.
Smith says he's always been a soap fan "There's not a professional athlete alive, who isn't hooked on a soap," he explains. But how did he make the transition from viewer to actor? Smith says he got the idea from watching television. "I used to come home from coaching football and watch ET," he says "I would see little things with O.J. [Simpson], whom I had played with in Buffalo and Ed Marinaro and I thought, 'You know, if those guys can do it, I think I can.' I didn't have any excess baggage at the time [Smith has been divorced since 1980]. I was ready to come here on my own and I was set to struggle. I got to LA in 1985 and I started acting at the end of 1986."
Supporting himself by bartending, Smith found episodic work on shows like Murder She Wrote, Hunter, Jake and the Fatman and Matlock. "It was real popular to use me as a guest villian, because I looked pretty Wonder Bread-ish, and the audience wouldn't suspect me until the end," he explains. He also snagged a recurring role on GH. And, while it was his only previous daytime work, it did not prove to be his only experience with soap stars. SB's Eileen Davidson (Kelly) co-starred with Smith on the short-lived CBS series Broken Badges.
"Forry's character was a straight man who was a real square," Davidson remembers. "My character was very tough and I was always in his face. He always came off like an idiot and I came off like the cool one. It was that kind of an adversarial relationship.
Smith's SB screen test must have seemed like old times. The actor taped a scene with Davidson that called for the two of them to act in a very adversarial fashion. "He had to grab me and kiss me and then I smack him," Davidson says. "I get made at him and tell him he's married." The scene was a precursor of Smith front-burning storyline - a love quadrangle featuring Cruz, Kelly, Reese and Jodie. It's going to be a Bob and Carol, and Ted and Alice kind of a thing," Davidson reveals.
Will these new stars and hot storylines save SB from its rumored cancellation? It's anyone guess, but Smith says he's willing to give it the old college try. "I think it's a tremendous opportunity for me as a former athlete, because I know what it takes in terms of cooperation," he says. "This sounds cliched, but if we have the same goal, which is to bring the ratings up, I couldn't be in a better position. There's commitment by NBC. They're telling us something, so it's up to us to get out there and do it."
The Villianess Vanishes: SB's Cassie is fired
It looks like Warren, Mason and Angela won't have Cassie to kick around anymore. In the latest SB casting shift, Karen Moncrieff who plays her, has been fired. The actress tapes her last scenes in early April and is now auditioning for various TV pilots.
While SB says Moncrieff's departure is a storyline-dictated decision, the actress is skeptical. She says Exec. Prod. Paul Rauch "came in and told me there was not place to go with my character, but we all know what that means. May character was becoming evil, but people come back from the dead in soaps. Redeeming an evil character couldn't be that hard by comparison. Of course, it's nice to hear 'There's no place to go with your character' rather than 'We hate your acting.'"
Moncrieff says Cassie's unsympathetic turn disturbed the NBC brass. "The network didn't believe the audience cared about Cassie," she explains, "SB doesn't seem to keep villianesses very long."
The actress's dismissal is part of a major upheaval. When Pam Long took over as head writer in January, replacing Jerome and Bridget Dobson, SB incorporated many new characters, including Reese and Jodie Walker. Cassie is the first casualty in the reshuffling, which began as an effort to save the ailing show from cancellation.
Moncrieff is optimistic about leaving. In fact, saying good-bye to her character is somewhat a relief for her. It's funny," she says. "I was looking through me reel the other day to see what scenes I could use for auditions. I realized that Cassie has not been a very happy person. That woman has not had one good day in two years." Still, Moncrieff says she'll miss playing the part. "Part of the great fun of playing this character was that she crossed the line between good and evil. She wasn't a good girl, and she wasn't a bad girl. She changed a lot.
In Who's Coming and Going: Coming Forry Smith as Reese and Going Karen Moncrieff as Cassie.
>From the Synopses Section: What Will Happen - o Something about Troy makes Warren upset. o Angela takes drastic measured with Warren. o Fate forces Rafe and Lilly to work together. o CC interferes with Kelly's love life. o A dance contest affects Ted and Lilly's relationship. o An opportunity for Jodie incites Reese.
Voice over work. They listed Nicholas Coster. He says that Robin Williams taught him how to use his voice. He has done voiceovers for AT&T, preceding Cliff Robertson. Currently, his voice can be heard throughout the Southern states as the spokesperson for First Union Bank and until recently as the pitchman for Toyota in the Phoenix area. He also says that voiceovers are very competitive and hard to break into.
>From the Ask Us section:
Q: What happened to Augusta and Laken? Are they dead? Also, once and for all, is Amado's last name Gonzalez or Alvarez? A: Augusta and Laken aren't dead, but Amado is. Augusta is in alcohol rehabilitation, and Laken left town. Once and for all, it was Gonzalez, but it doesn't really matter now.
Q: What does the A stand for in A Martinez? A: A (with no period after it) is Martinez's first name. His given name is Adolf, an Anglicized version of Adolpho.