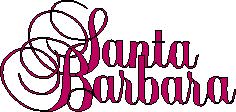 This is from the August 18, 1992 issue of Soap Opera Digest.
Diva Rates TV's Sexy men:
Reese Walker - What we know - Handsome, big lug is too insecure about his relationship with his wife to be attractive to women. He hangs out with Kelly, and together they watch Jodie and Cruz have a good time. His strained relationship with his children seals his fate as an obtuse individual.
What I suspect: Must have reached his peek as a teenager or college athlete and stopped developing. Could find work in light beer commercials. He should get a life.
Better Bet: Warren Lockridge. I can think of several women who would enroll in his study hall.
Roundup:
Who is the sexiest guy on TV, but not in your show:
Sydney Penny - Scott Bakula
Late Breaking News: A Cruz and Eden reunion on SB? The chances are slim.
According to a spokesperson, it's just not going to happen "As of now, Marcy Walker is definitely coming back." While A sympathizes with the way people feel, he doesn't think a Walker comeback is a good idea. He say "I think it would have been impossible to justify - the fans' appetite notwithstanding - Cruz and Eden waltzing off into the sunset together. To me, that would have been pilling one more injury onto the injuries that have already been dealt to the characters in the course of all the political jockeying on this show."
Kim Zimmer agrees with A "It would be good only if they use the rest of the cast to support that story." If all the characters were used, Zimmer feels that Cruz and Eden's goodbye could potentially boost SB's sagging Nielsen ratings. "If they could use it to get a portion of the old audience back, then we could hook them into new stories."
One character could really benefit is Eden's sister, Kelly, who favor with diehard Eden fans when she became involved with Cruz. Although A admits that Cruz and Kelly's romance has been unpopular with viewers, he's ready to defend the storyline "As difficult as it is for a lot of people to stomach - and a lot of people find it utterly repugnant - I'm proud of the fact that we hammered away at it for so long and hard as we did and made it into something I enjoy as much as I do."
Still, a Walker stint would be a hit with many fans. And, although it doesn't look likely, SB could change its mind. According to Walker's spokesperson, the final decision has yet to be made.
Late Breaking News - VCR alert.
The Best Defense? - When you're in trouble with law, you discover who your real friends are. That's what SB's Sawyer learns on Friday, August 14th. Tune in as the recently tarnished golden boy finds a defense attorney - thanks to a VERY unlikely source.
Comings and Goings
SB - Castulo Guerra (Rafael Castillo) - Guerra recently replaced Henry Darrow as Cruz and Rafe's father. He has appeared in LA Law, Falcon Crest, ST-NG and 21 Jump Street, Terminator 2 and Nuts.
Krista Tesreau - (Andie). As we reported, Tesreau will play Ken's old flame. She starts in September and is "real excited" about the role, which allows her to stay in LA. "I've been out here for over three years now; it's just great." Tesreau says.
NBC Notebook - extremely shortened articles
Louise Sorel says that because she walked past the SB stage all the time, it took her a couple of months before she knew where she was and was in tears all the time.
Mark McCoy (Ken) says that he is pushing forty and finds it hard to believe that he would be involved in an older woman - younger man story. He also says that CC is always calling me 'the kid' and he always call him 'Mr. Capwell.' According the McCoy the relationship between Sophia and Ken has just begun. Word has it that they are working on a wedding for them. He observes "It may be the first time Sophia marries someone other than CC."
Synopses Section
o A tragic event claims a life in the desert.
o Stunning new evidence forces a murder charge against Sawyer.
o Gina becomes involves in CC's matters of the heart.
o Kelly's promise to Cruz helps speed him to recovery.
o Ted needs Lilly's help in getting out of a relationship.
Fear of Flying: There is a piece on Eileen Davidson's fear of flying. Among the bad luck when flying: Malfunction in hydraulic system (emergency landing), a plane was struck by lightening and lots of turbulence when flying over the Atlantic as a eleven year old.
How much does it really cost?
When BJ dressed like Puck in A Midsummer Night Dream, her costume was a green leotard with Chiffon leaves, gold thread and a skull cap with green and topaz stones. The outfit, which was designed by SB's costume designer, Diana Eden, cost approximately $900.