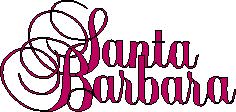 This is from the August 31, 1993 issue of Soap Opera Digest.
Stars who should be back on soaps.
Thaao Penghlis: Paging Tony DiMera. Salem needs a handsome, rich European count with impeccable manners and a sexy accent. A triangle between Tony, Kristen and John is just what the script doctor ordered. Unless, of course, Kristen is really a DiMera.) Throw Roman's ex-wife, Anna into the mix and you have the stuff daydreams are made of. N'est-ce pas?
Stephen Nichols: With the imminent departures of Matthew Ashford, Crystal Chappell, and Michael Sabatino, DAYS fans are spinning. Would a handsome guy an eyepatch help quell their uneasiness? Mary Beth Evans is happily toiling as Katherine on GH, and it's unlikely that Steve Johnson will return without his "Sweetness," but never say never.
Jack Wagner: Wagner had an edge and an intensity in his performance that kept GH from taming Frisco. (It also allowed Wagner to circumvent pop- idol stereotyping). He was great as Warren Lockridge on SB, too, and would be a charismatic addition to any show.
Nancy Grahn: There aren't enough actors who call it like they see it, and frankly, that's why we miss Grahn the most. She's a team player and a fine actress. Ya gotta love her for that. We do. Why not bring her to GL? Fletcher could use a challenge.
Gordon Thomson: He knocked us dead as Adam on Dynasty and did the same to Julia as Mason on SB. How about bringing Thomson onto AMC as Dimitri's other brother and then moving him to OLTL? In Pine Valley, he would reunite with former Dynasty pal Michael Nader (now Dimitri; ex-Dex) and create interest in his new character among AMC fans. When he moved on to Llanview, the rich Marick man would be the perfect foil for Dorian Lord, and thus make for some interesting show-hopping.