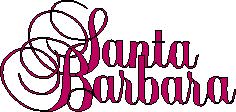 This is from an August 1994 issue of Soap Opera Weekly.
These six pages are from the magazine Soap Opera Weekly about "Where Are They Now."
Many talented actors appeared on SB which debuted 30 July 1984 and aired until 15 January 1993. Here's brief look at where they are now:
Jed Allan (CC Capwell, 1986-93) - Allan appeared on BH 90210 as Steve's (Ian Ziering) father, a role he may reprise next season on a recurring basis. In addition, he starred in the feature film ZERO TOLERANCE, and has several TV-pilots in the works, including FAST FRIENDS (NBC).
Charles Bateman (CC Capwell, 1984-86) - Bateman is semiretired and lives in Oregon. His agent books him an occasional guest-star on episodes.
John Beck (Judge David Raymond, 1991-92) - According to Beck's agent, "We're putting a few things together that I can't talk about. He did the NBC miniseries TRADE WINDS. Right now he's doing HEAVEN HELP US, a new syndicated show. He also did MATLOCK and BURKE'S LAW, basically episode stuff.
Steve Bond (Mack Blake, 1989-90) - According to Bond's agent, the actor is auditioning for roles. He's guest-starred on several TV shows, including SILK STALKINGS, MATLOCK, and FULL HOUSE.
Roscoe Born (Quinn Armitage/Robert Barr, 1898-91) - The reclusive actor is FAMILY PASSIONS' Kyle McDeere, who, like Robert and Quinn is a mysterious man with an explosive personality. (The soap opera FAMILY PASSIONS) is a Canadian/German production, which is shopping for a U.S. distributor.
Brandon Call (Brandon Capwell, 1985-87) - Just wrapped his fourth year on the ABC sitcom STEP BY STEP, where he plays Patrick Duffy's son J.T.
Eric Close (Sawyer Walker, 1992-93) - Won a "Robbie" award for playing a disabled epileptic in Geo Hartley Theater's production of THE CARE AND CUSTODY OF BARBARA MOON. Played a prince the TV-movie HERCULES. Will star in the fall series MCKENNA with Chad Everett, and is filming the TV-movie TELL LAURA I LOVE HER, with Jennie Garth (Kelly, 90210).
Margarita Cordova (Rosa Andrade, 1984-93) - Currently auditioning for projects.
Scott Curtis (Brandon Capwell, 1984-85) - Currently attending college on the East Coast.
Shell Danielson (Laken Lockridge, 1990-91) - Danielson, who played the part of Dominique Baldwin on GH from 91-93, writes for the children's series THE MIGHTY MORPHIN POWER RANGERS. She'll also be writing VR (virtual reality) TROOPERS, another syndicated series which will air after the THE POWER RANGERS, and will star in the movie SOMEONE TO DIE FOR, which I'll be starting at the end of the summer. I play a sociopath/FATAL ATTRACTION-type stalker. Corbin Bernsen, I Believe, is going to be doing the lead." Danielson, who played the part of a drug addict in the recent USA network movie BLINDFOLD, adds that she and her boyfriend, Shuki Levy, whose company, Saban Entertainment, created THE POWER RANGERS and V.R. TROOPERS, "are writing a musical called MASADA that's probably going to Broadway. We're getting investors. Hopefully, we'll open in LA."
Henry Darrow (Raphael Castillo, 1989-92) - Darrow appears in the poker scene at the end of MAVERICK, starring Jodie Foster and Mel Gibson. He is currently in Mexico City shooting a telenovela, CRYSTAL EMPIRE, for the fX cable network. Darrow plays the patriarch, Duncan McCormick. Before these projects he starred in the syndicated series ZORRO. He will also be seen in THE REBELS.
Lane Davies (Mason Capwell, 1984-89) - Davies is the artistic director for the Santa Susana Repertory Company, which kicks off its 1994- 95 season Sept 16 at the Thousand Oaks (CA) Civic Arts Plaza's Forum Theater with the classic Dale Wasserman, Mitch Leigh, and Joe Darion musical-drama THE MAN 0F LAMANCHA. Davies plays Don Quixote.
Wanda De Jesus (Santana Andrade, 1991-92) - Was recently in Ariel Dorfman's play DEATH AND THE MAIDEN in Los Angeles. Currently auditioning for other projects.
Richard Eden (Brick Wallace, 1984-87) - Currently playing the title role in ROBOCOP: THE SERIES
Maria Ellingsen (Katrina Ruyker, 1991-92) - Recently appeared in D2: THE MIGHTY DUCKS ARE BACK.
Robert Fontaine Jr. (Rafe Gabriel Castillo, 1992-93) - Fontaine is in the process of writing and producing the film THE REBELS, it also stars Henry Darrow.
Gina Gallego (Santanna Andrade, 1985-87; 1989) - In the past two years, Gallego had a recurring role on the NBC drama REASONABLE DOUBTS; guest-starred on SEINFELD and the syndicated series RENEGADE; played opposite Lou Gossett Jr. in the TV-movie KEEPER OF THE CITY; and co-starred with Gary Cole, Beverly D'Angelo, and Craig T. Nelson in the TV-movie THE SWITCH Gallego says, "The comedy and the drama have been really wonderful." She briefly returned to daytime recently as - ironically - Dr. Santana on THE BOLD AND THE BEAUTIFUL, a medical expert caring for the an injured Bridget.
Justin Gocke (Brandon Capwell, 1987-90) - Currently attending high school on the West Coast.
Nancy Lee Grahn (Julia Wainwright Capwell, 1985-93) - Grahn, who produced the pilot SEE AMERICA WITH NANCY LEE GRAHN, which takes viewers on a tour of U.S. cities, says she's been working on a new project but can't go into details. "It's another show to be pitched from a producer's standpoint. I'm also working with two other more experienced producers on a movie-of-the-week project. It focuses on woman in their mid-to-late- 30's to early-to-mid-40's who find themselves in a situation of having children of their own." She can also be seen in the upcoming CHILDREN OF THE CORN III.
Harley Jane Kozak (Mary McCormack, 1985-96) - Most recently in the romantic Comedy THE FAVOR, which also starred Elizabeth McGovern, Ken Wahl and Brad Pitt. Kozak also played Billy Crystal's ex-wife in WHEN HARRY MET SALLY....; was in 1989's PARENTHOOD; played Jeff Daniel's wife in ARACHNOPHOBIA; played a journalism professor in NECESSARY ROUGHNESS and journalist Amy Pagnozzi in one of the Amy Fisher TV-movies; and portrayed a kidnapped woman in THE TAKING OF BEVERLY HILLS.
Terry Lester (Mason Capwell, 1989-90) - After leaving ATWT last May (he played Royce Keller from 1992-94), Lester moved back to California, where, the actor says, "I took possession of my house again. It took about a month to put the place together. And I've been putting myself back together. I really let myself go physically when I was doing Royce. He was a tortured man, so I thought it'd be appropriate to look tortured. I've put on about 10 pounds of muscle and I'm tan and I'm blond and I look like I used to, so I guess people will be comfortable with me now. And I'm looking for a f---ing job.
A Martinez (Cruz Castello, 1984-92) - Played Daniel Morales on LAL. Just wrapped playing the lead in the play Bandito, which ran from 9 June to 24 July at the Mark Taper Forum in LA. Has completed production of the movie STRANGERS and USA network's DECONSTRUCTING SARAH. Martinez is also working on this first album, FRAGRANCE AND THORN.
Judith McConnell (Sophia Capwell, 1984-93) - Since the series ended, McConnell has primarily been a full-time mom to her 3-1/2 year old daughter, Gwendolyn. "If I looked at it (SB's cancellation) totally selfishly, then it was almost meant to be, because I would never had this time had I continued to work. I have not regretted not working on a series. It's the first time in my life acting is secondary now. But I have to go back to work soon," sighs McConnell. The actress hasn't completely left the business though; she appeared in a short film TWISTED, written and directed by Gerald Anthony (ex-Marco Dane, GH/OLTL), which is currently making the festival rounds. "I play the evil lady," laughs McConnell. She has also traveled to Europe to promote SB, which airs in several countries overseas.
Karen Moncrieff (Cassandra Lockridge, 1990-92) - Moncrieff has been establishing herself as a screenwriter. "After I left the soap, I wrote a script called INNOCENT ADULTERY, which was directed by one of the directors I had worked with on the film RAGE." Her second script, tentatively titled TRINIDAD, has been optioned by Marc Singer (Matt Cantrell, DALLAS). "He wants to direct and star in it, so he's been to a couple of companies around town to see if they will fund it." Moncrieff has guested on various TV-series (WINGS, RENEGADE, SILK STALKINGS), made- for-TV movies (MURDER BETWEEN FRIENDS, PERRY MASON: THE CASE OF THE KILLER KISS) and feature films (RAGE and MIDNIGHT WITNESS; now available on video.
Steven Nichols (Sklyer Gates, 1992) - According to his agent, he just filming HEAVEN'S TEARS, in which he plays the romantic lead; it's slated for fall release. Nichols has also done SECOND CHANCES, MELROSE PLACE (he played one of Sydney's "clients"), IN THE HEAT OF THE NIGHT and THE NANNY.
Christopher Norris (Laura Asher, 1898-90) - Says Norris, "I have been doing theater, some in New York and some in New York and some in Los Angeles. I'm also finishing my long-abandoned dream of getting my bachelor's degree in psychology. Just to have it. I've always kind of regretted that I abandoned that in favor of my career. I've been doing the theater because I can do that around my classes.
John O'Hurley (Stephen Slade, 1990-91) - Can be seen as Australian businessman Allen Cooper on VALLEY OF THE DOLLS. Says O'Hurley of the syndicated soap, "It's much more demanding than any other type of daytime shooting because you have to be responsible for your own continuity; the shooting is so far out of sequence." O'Hurley and actress Loretta Swit are "putting the finishing touches on negotiating a package" in which the duo would co-star in three plays: DUCK DANCING, I DO, DO; and a revival of a show they did last year, SAME TIME, NEXT YEAR.
Janis Paige (Minx Lockridge, 1990-93) - Paige recent appeared in the feature film NATURAL CAUSES, "in a small be pivotal role," as the mysterious, long-lost mother to Linda Purl's character. Paige is also in the process of putting together a one-woman show. "I've had a lot of offers to do a nightclub act, so I've started taking singing lessons again," she says, "I've been working hard on that, and there are a few small clubs and little bistros in LA that I can play, so we'll see where it takes me."
Jane Rogers (Heather Donnelly, 1988-90) - Recently filmed an episode of HBO's DREAM ON; was seen on-stage in the comedy SENSITIVE PEOPLE. Other credits of late include the syndicated series RENEGADE.
Frank Runyeon (Michael Donnelly, 1988-91) - Currently touring in his one-man show, THE GOSPEL OF ST. MARK).
Forry Smith (Reese Walker, 1992-93) - Can be seen in BEVERLY HILLS COP III as Rondy, a bad guy who "dies in a fire, very fun, glamorous death," laughs Smith. The actor, who appears in "six or seven scenes" with Eddie Murphy, the film's star, says the project was "a good experience. I got a chance to work with (director) John Landis in a high-budget film, so hopefully it will be good exposure and a rewarding thing for me. One never knows." Look for Smith in the CBS summer-replacement series MUDDLING THROUGH as Zane, "a mechanic at a rural truck stop/diner." Smith still dates Cheryl Richardson (ex-Jenny Hornsby, GH). "We're fast friends and roommates; probably we'll progress quite rapidly."
Stella Stevens (Phyllis Blake, 1989-91) - In addition to recent guest appearances on such TV series as IN THE HEAT OF THE NIGHT and BURKE'S LAW, Stevens has filmed two motion pictures that went directly to home video: ILLICIT DREAMS and BODY CHEMISTRY III, both produced and directed by her son Andrew Stevens (Casey Denault, DALLAS). Recently, Stevens has appeared in several interactive computer games, including PANDORA'S POKER PALACE and PHANTASMAGORIA. "It's good exposure for me. I may reach kids who have never heard of me before, and then when they do see something on TV, they would recognize me.
Gordon Thomson (Mason Capwell, 1990-93) - Plays Mathius Heller in FAMILY PASSIONS. According to his agent, the actor will be one of the leads in the upcoming film THE DONOR, directed by Damian Lee.
Nicholas Walker (Frank Goodman, 1992) - "I've been doing a lot of independent films, like HOME OF OUR OWN, directed by Tony Bill. I did FRIED GREEN TOMATOES, with Jessica Tandy and Kathy Bates. I play the lead in SECOND CHANCE, which is being distributed by Disney. I had a part in Valerie Bertinelli's CAFE AMERICIAN, which was canceled. I also did ACAPULCO HEAT and MELROSE PLACE (Walker was one of Sydney's 'clients')."
Roberta Weiss-Bizeau (Flame Beaufort, 1991) - Plays Delores on FAMILY PASSIONS.
Bridgette Wilson (Lisa Castello, 1992-93) - Appeared in THE LAST ACTION HERO, with Arnold Schwarzenegger. Recently wrapped director John Singleton's film HIGHER LEARNING. Now filming BILLY MADISON, co-starring Adam Sandler (SATURDAY NIGHT LIVE).
Robin Wright (Kelly Capwell Perkins, 1984-87) - Following SB, Wright jumped to the silver screen with THE PRINCESS BRIDE. Her film credits also include THE PLAYBOYS and STATE OF GRACE. She can currently be seen in FORREST GUMP, with Tom Hanks.
Also included in the update of the cast is an article: Soap Hoppers - These SB actors are now working on other soaps:
AMC
John Callahan (Craig Hunt, 1990-92; now Edmund)
Robin Mattson (Gina Lockridge, 1985-93, now Janet)
Sydney Penny (B.J. Walker, 1992-93, now Julia)
ATWT
Nicholas Coster (Lionel Lockridge, 1984-88; 1990; 1991-93, now Eduardo)
DOOL
Eileen Davidson (Kelly Capwell, 1991-93; now Kristen)
Melissa Brennan Reeves (Jade Perkins, 1984; now Jennifer)
Thaao Penghlis (Marcus Disgrazi/Micah DeAngelis, 1992-93; now Tony)
Louise Sorel (Augusta Lockridge, 1984-86; 1989; 1990-91; now Vivian)
GH
Jon Lindstrom (Mark McCormack, 1985-86; now Kevin)
Leigh McCloskey (Zach Kelton, Ethan Asher, 1988-90; now Damian)
Jack Wagner (Warren Lockridge, 1991-93; briefly returned in May as Frisco Jones
GL
Justin Deas (Keith Timmons, 1986-88; now Buzz)
Marj Dusay (Pamela Capwell Conrad, 1987-88; 1990; now Alexandra)
Vincent Irizarry (Scott Clark, 1988-89; now Nick)
Joe Marinelli (Bunny Tagliatti, 1989-90; now Pauly)
Marcy Walker (Eden Capwell Castillo, 1984-92; now Tangie)
OLTL
Krista Tesreau (Andi Klein, 1992-93; now Tina)
YR
Tricia Cast (Christie Duvall, 1985; now Nina)
Signy Coleman (Celeste DiNapoli, 1989-90; now Hope)