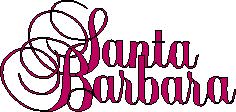 From the Aug. 9, 1988 issue of Soap Opera Digest.
Summary
He's being framed, TJ (Chip Mayer) tells Sophia (Judith McConnell) when she visits him in jail. She must believe that he would never do anything to hurt Kelly (Kimberly MacArthur), he adds. Disgusted, Sophia tells TJ that she really doesn't know him at all, then warns him to keep away from her daughter.
Sophia has dinner with C.C. (Jed Allan) and things turn romantic. He can't go on without her, C.C. murmurs. Their divorce will be final in twenty-four hours and C.C. wants to put a stop to it. Getting his family back together is very important to him, C.C. adds. Sophia admits there's no other man for her. They kiss.
Over at the Lockridge mansion, Gina (Robin Mattson) and Keith (Justin Deas) are lying in half a million dollars -- that's half of what Pamela (Marj Dusay) will pay Keith for convicting TJ of trying to kill Kelly. Gina fantasizes about all the things they can do with the money. Keith shocks Gina by telling her that he's had a change of heart -- he's not going to be a party to her blackmail and extortion. He wants to find out who really tried to kill Kelly ... he's going straight, Timmons sighs.
At the reading of Mason's will, Pamela and Jeffrey (Ross Kettle) learn they weren't left anything. Jeffrey sees this as proof that Mason never cared about him or their mother. Still, he doesn't want to listen to Pamela's ranting and raving. He can't believe all the hell she's put them through, Jeffrey seethes. "Go back to England ... you don't belong here," he yells. Devastated, Pamela vows to do away with Kelly once and for all.
Later, Pamela enters Kelly's hospital room and pulls out a syringe. Meanwhile, TJ is released on bail (thanks to Kelly) and goes to see her. At the same time, Jeffrey is coming down the hall and orders TJ not to go near his wife. TJ punches Jeffrey out and enters Kelly's room -- just as Pamela hides in the closet. TJ finds the syringe on the floor and is certain that Pamela must have been here.
Meanwhile, Jeffrey is pulling himself off the floor as Scott Clark (Vincent Irizarry) comes around the corner. They go into Kelly's room and find TJ with the syringe in his hand. TJ tries to convince Jeffrey that Pamela is the one who is trying to kill Kelly. Scott orders everyone out of the room so Kelly can get some rest. Pamela finds a second door leading to the corridor and escapes. TJ goes to Cruz (A Martinez) and Cain (Scott Jaeck) with his suspicions and they agree to help.
Pamela is pacing the floor of her house when the doorbell rings. It's Cruz and Cain, who announce that Jeffrey is taking Kelly out of the country tonight in C.C.'s private plane. Left alone, a deranged Pamela takes a gun out of the drawer. Meanwhile, TJ calls Kelly and asks her to meet him so they can have some time alone. The action converges on the roof of the hospital, where TJ and Kelly are sharing a quiet moment. Pamela arrives, wielding her gun, and informs Kelly about the deal she made with TJ (to break up Kelly and Jeffrey's marriage). As Pamela backs TJ and Kelly toward the ledge, Jeffrey shows up, followed by Cruz and Cain. There is a struggle for the gun and Pamela is restrained by Cruz. Pamela blames Jeffrey for ruining everything. She then confesses to what she's done. Finally, Pamela is carted off to jail.
Needing time to sort out her feelings, Kelly moves home. Her relationship with Sophia becomes strained due to their constant arguments over TJ. Kelly goes to Johnny's to escape the tension and runs into Jeffrey. After some initial small talk, Jeffrey blurts out that he wants Kelly to come home. She tells him it's too soon and rushes out. Jeffrey's mood darkens when he sees TJ. The men exchange barbs and TJ suggests they go outside to settle things. Jeffrey says there's no way to fight this out.
Later, Kelly visits Jeffrey at the cottage and finds him packing. He tells her he's moving out; there are too many memories for him. He also reports that he's gotten a job playing the piano at Johnny's. Kelly is pleased that he's doing something with his music. She apologizes for her earlier behavior and admits she doesn't want to cut him off completely. Jeffrey will wait as long as it takes.
Julia (Nancy Lee Grahn) is upset when she can't find her journal -- and even more so when she discovers Father Michael (Frank Runyeon) reading it. Though he is angered by Julia's deception, Michael decides to tell Julia what he knows about Mark McCormack's death: He and Agatha heard a shot ring out and raced to the belfry, where they found Sister Sarah (Phyllis Frelice) standing over McCormack's body with a gun. She was walking in her sleep and doesn't remember a thing. To protect her, Father Michael dumped Mark's body in the ocean. Julia is convinced that Sarah need help and tells Michael and Agatha that she's taking Sarah away from the church.
Alone in the house with Cain, Ming Li puts on some slow music and asks for a dance. After hesitating a bit, Ming Li kisses Cain, who breaks away and stares at his "daughter" in disbelief. She tells him she's sorry and plays innocent. Cain takes off for the beach. Upon his return the following morning, Cain has a long talk with Ming Li. Andrea (Ally Walker) feels shut out -- until Cain tells her what happened. When the two escape to their bedroom to make love, Ming Li feels miserable.
Cruz flies to Paris to comfort his wife. How dare she undergo a dangerous operation without discussing it with him? Castillo scolds. She's betrayed the trust and love they have for each other, he adds. Eden (Marcy Walker) explains her motives and swears she'll never lie to him again. The next day, Eden goes into surgery and it's a success. Upon their return to Santa Barbara, Cruz decides to celebrate by buying Eden her dream house. They're going to have everything they've ever wanted, a thrilled Eden gushes.
Questions
Q. How many actors portrayed SB's Lionel Lockridge? A. Nicolas Coster was the only actor to play the part of Lionel.
Q. On SB, how many women has Mason been involved with? A. Mason has had his share of lovers, but the most significant ones so far have been (in order): Santana Andrade, Gina DeMott, Mary Duvall, Tori Lane, and Julia Wainwright.
Comings & Goings
Who's Coming -- SB-Jon Cypher (Dr. Arthur Donnelly) Who's Going -- SB-Marj Dusay (Pamela Capwell Conrad)-found herself out of a job when the writers chose to terminate the character.
Hollywood Happenings
New Role: In the time I've known Robin Mattson (Gina, SB), she's certainly gone through her share of changes--from settled-in wife to madcap single and, now, to roommate: "I'm in an interesting time of my life right now," Robin revealed. "I've just bought a house with someone I've been involved with for a year and a half [attorney Rob Lau]. It's going to be nice to have a home that's ours, a place of equal space instead of 'his' or 'mine.' I'm looking forward to meshing our tastes, creating our personal environment." Though she is happy with her personal life, Mattson does admit to being a little frustrated with the way her role is going on the soap. "I love [Gina] but she mostly seems to be doing daily skits. She's not very well-grounded. I'd like her to have long-range goals, an emotional base. I'd like to know more about where she's at and where she's going."
Soap Bubbles: Vincent Irizarry (Scott, SB) is more that just playing at painting. He creates beautiful landscapes and architecture and in September will squire girlfriend Eliza on a tour of Italy (his third) to look at the real thing .... Jed Allan (C.C., SB) spent his summer vacation trekking through England, then camping in Yellowstone. This fall he hopes to host a new talk show called Bridge the Gap, in which he'll moderate two panels discussing controversial issues .... Marcy Walker (Eden, SB) also spent her summer break in Europe (her absence from the show was explained by sending Eden off to a Parisian fertility clinic) and co-star A Martinez (Cruz) quipped, "Since I didn't have to take my shirt off, I was able to eat dessert."... Warren Burton (Phillip, SB) moved into new West Coast digs, in the windy and twisty Laurel Canyon, to be exact -- and he hates driving. "I want to hail my car as if it were a taxi -- but it doesn't arrive when I call it," sighed Burton, the-wall sense of humor and has written sketches for the likes of Lily Tomlin and Joan Rivers .... Scott Jaeck (Cain, SB) recently welcomed a group of his friends to town from Chicago and they all headed off to Sequoia National Park for a fishing expedition .... Robin Wright (ax-Kelly, SB) has a new feature film about to be released. It's called Loon and her co-star is Jason (Lost Boys) Patrick.
Logan's Outtakes
[Much about flashbacks deleted] But they were much preferable to the flash forward that SB recently treated us to. Lucky viewers got to see what super- lovebirds Cruz (A Martinez) and Eden (Marcy Walker) will be like in their eighties. Nice idea -- except for the fact that they were rocking on the front porch, with the score from Deliverance inexplicably playing in the background, and talked, respectively, like Pappy Yokum and Minnie Pearl. Does this mean they're doomed to live their retirement years in an Appalachian home for the senile? Fans of Cruz, especially, better prepare for their worst nightmare. Not only will he remarkably resemble Gabby Hayes, he's wear granny glasses, have badly dyed hair, gum his words and have a tongue that keeps uncontrollably flopping out of his mouth. All that was missing was a T-shirt that read, "I'm interbred -- What's YOUR Excuse?"
Status Chart of Offscreen Happenings
Shacking Up -- SB's Robin Mattson (Gina) and her current beau, attorney Rob Lau, recently purchased a house together. Says Robin of her new arrangement, "It's hard to find everything you want in one person, but I have a lot in common with Rob. I never got along so well with a man. It's the most balanced, least volatile relationship I've had. The most important thing to me is to find someone who interests you, someone you can talk to, someone you can share with. I'm in a good place in my life; I'm happy."
Where are They Now?
Harley Kozak (ex-Mary Duvall McCormack, SB) When she appeared on GL and TEXAS, Harley Kozak never received the amount of devotion from fans that she experienced on SB as Mary McCormack. When the soap decided to kill the beloved character off, irate fans began a letter-writing campaign, insisting on her resurrection. Despite this (and an offer from the soap to come back), the actress has no plans to reappear on SB (or any soap, for that matter) and wants viewers to know that she's happy with her decision. "I have no desire to return to SB," reports Kozak. "Not that I had a bad time there or that I wasn't (if you don't count death) well treated -- but when Mary died, I realized it was a blessing. My number was up on my daytime career -- at least for now -- and I am truly happy. My career progresses, though slower at times than I'd like. It seems like commercials [Jello Pudding, Folger Crystals Coffee and Citrus Hill Orange Juice] and plays are what life is dealing me right now, though what I want is feature films." (Kozak can be seen in a small part in the film, Clean and Sober, with Michael Keaton.) "But I'm patient and I have a life that gives me a lot of happiness," adds Harley.
Life Goes On When Everyone Thinks You're Dead
Lesson #1: When in doubt, wear a beard. SB's Sophia Capwell (Judith McConnell) was in a pickle. Here she'd tumbled off a boat and everyone thought she'd drowned. When she regained consciousness she had amnesia. How was she to know she'd killed someone? Many years later a newspaper clipping about a released convict jogged her memory. Sophia was anxious to clear Joe Perkins' name, but there was no way she was going to show up in town with everyone thinking she was dead. Instead, she posed as a funny-looking man, Dominic, until things settled down.
Diva rates characters' homes
Best Atrium -- The Capwells, SB These people don't seem to appreciate where they live. They're always marching in and out of the atrium instead of just pausing to take it all in. It would calm them down, I tell you. The Capwells have the only house on daytime where you wouldn't mind waiting in the lobby. The melon-colored stucco walls give off a warmth that you would expect to find in a home in the sunny California climate; the tile floor and fountains are designed to keep the room cool even in the noonday heat. Plant life is maintained in tasteful proportions and the soft archways further accentuate the Spanish Mission influence. One of Diva's favorite homes, the Capwell residence, is always beautiful even if you don't always want to *live* there.
Soaps' Strangest Deaths
SB--Victim: Mary McCormack
Cause of Death: The Letter C. On an extremely windy night, Mary and her husband, Mark, stood on the roof of the Capwell Hotel arguing. She wanted a divorce; he didn't. Suddenly, a gust of wind knocked over the "C" from the Capwell Hotel sign and fell directly on Mary. She was rushed to the hospital, where she was pronounced dead. End Odds of Return: Pretty good. Mary *could* have recovered in the ambulance on the way to the hospital and decided to keep it a secret.
Profile
Late Bloomer
On the brink of turning 30, Santa Barbara's Scott Jaeck (Cain) shook up his life by heading for Hollywood.
Upon meeting Santa Barbara's Scott Jaeck, the first thing one notices are his Chicago Cubs spring training baseball cap, and the tanned, muscular arms beneath his tank top - all evidence of his lifelong passion for the sport, as both spectator and participant.
"I have a membership card for the Diehard Cub Fan Club," he declares over a Caesar salad at Ed Debevic's, a 1950s-style diner in Beverly Hills. "I became a member in 1954, the year I was born. For years, until I moved to Los Angeles in 1984, I'd wake up and, if it was a nice day, I'd buy breakfast and the paper, got the bleachers at Wrigley Field, eat, read and watch batting practice. Then I'd watch the game, see friends there, go home, shower and do whatever play I was working at night. And I belonged to a theater softball league; I played left field on the Rookie Phenoms team."
It may be difficult to imagine Scott's counterpart, the brooding, intense Cain Garver, hitting a home run or cheering his team on, but it is easy to visualize the tall, athletic-looking actor in just about any sports situation. He played football in high school, swims, fishes, goes camping, golfs and snow-skis. The shirt he is wearing on this day is a souvenir of a Tecate, Esnsenada bike ride he recently completed with a Santa Barbara stage manager and makeup man; on weekends, he bicycles around Los Angeles with other colleagues.
As great as his love of sports is, though, his number-one passion is acting. "Of all the things I enjoy doing, I think acting is more of a sickness," he reveals. "I can do all the other things only peripherally and still be happy. But with acting, once you've done it and enjoyed it and are fairly good at it, you have to keep doing it or you're not happy." Still, he says, he hadn't known he would become an actor until after he graduated from the University of Wisconsin in his native Milwaukee with a degree in architecture. "I'd done a lot of acting in high school but when I went off to college, I needed to do something a little more practical," he explains. "There was probably a little pressure from home to be more practical, too, and I was probably a little scared to go into acting. Architecture is something I enjoy, something that strikes a chord within my artistic self. I could be cute and say that building a (soap) character is a lot like building a building - you start at the foundation and add a structure around it - but I never consciously do that."
After what he describes as four "wonderful" college years, he chose to follow his heart and try his luck in regional theater. He performed with Tom Hulce in "Romeo and Juliet" in Milwaukee, then moved to Chicago, where his first big break came with the 1979 production of "Sexual Perversity in Chicago." "Rob Lowe had my role in the movie version (called) "About Last Night.." - his name gets movies made and mine doesn't. I also did "Tribute," the role that Robbie Benson later did in the film. I seem to have problems with actors named Rob." Other credits included "Galileo" with Brian Dennehy, and work with Tennessee Williams in the noted playwright's last production, "A House Not Meant to Stand."
Just as he was turning 30 years old, Jaeck decided to forever change what he describes as his complacent life. He tossed whatever belongings he could fit into his Toyota Celica, and moved to Los Angeles. He spent his first days there with a friend who was living at actress Shelly Winters's house ("I helped move her furniture," he recalls) and began finding work. He did guest stints on T.J. Hooker, Hotel, Remington Steele and Newhart, and appeared in the TV-movie "An Early Frost." While still living in Chicago, Jaeck had been flown to LA to test, unsuccessfully, for the part of Joe Perkins on the then-new Santa Barbara. Now, the show beckoned again, this time with happier results. The actor signed on as the mountain man who nursed Eden back to health after she had been left for dead by her vengeful half sister, Elena, and who ended up falling in love with her and trying to keep her prisoner in his cabin.
Despite the fact that Jaeck believes "real" acting only takes place in the theater ("The exchange of energy between a live audience and performer can't be compared to anything else"), he has come to realize that working on a soap is serious stuff. "I am delighted with the quality, the caliber of acting on the show. It's really made my time a lot easier. I like going to work and being with the people there. I hang out with Ally Walker (Andrea), Marcy Walker (Eden), Justin Deas (Keith), A Martinez (Cruz)." When he first arrived, he also "hung out" with cast member Jane Sibbett (ex-Jane), and the two were soon inseparable. "It was difficult," says Jaeck, referring to the problems that can occur when co-workers get involved with each other. Though the duo is no longer an item, they remain friends. As for any new romances in the actor's life, Scott says, "I don't go out and look for relationships. They just happen."
Jaeck feels that he and the character he plays are quite similar, "though I'm not as troubled or easily affected by things. And I think I have a better sense of humor than he does. When I first got on the show, they wouldn't let me be funny at all. Now I feel more free to do what I want. Sometimes you just can't say a line seriously, or a scene won't work unless you put humor into it." His blue eyes twinkle beneath the baseball cap. "I like pushing the limits. I think you can joke about almost anything - it's just words, there to relieve the tension."
Nowadays, Cain has come off the mountain and is involved with Andrea. "Working with Ally is a lot of fun," he shares. "She's a very energetic, fun, beautiful woman. If you've got to be in bed with someone (on screen), it's better if you're friends with her. We spend a lot of time together on the set, working scenes. Then, when certain situations come up, we can draw on our built-in relationship to fill in if a script doesn't give us specifics." Cain's current story line involves his discovery that he fathered a daughter, Ming Li, while serving in Vietnam. In playing his role, Jaeck is concerned that he do justice to the real Vietnam veterans. "It's kind of a sore spot with me. I think it's very difficult for any of us who weren't there to understand what that experience was like. All I can do is try to know as much as I can about what I think it was like, take things in my life that were traumatic or had great impact and try to feed them in. And, from a purely technical standpoint, make sure any references and descriptions are accurate and try not to exploit the situation. I've rewritten quite a few things - through the research I've done and people I've talked to, I thought I knew more about what was going on han the writers," he admits. "I was met with a certain amount of resistance but I don't worry about whether people are annoyed. I worry about what's right."
Scott Jaeck's contract is up in September and, as of now, he isn't sure about his duration on the show. One thing he is certain about, however, is that "I really need to do a play soon." He hasn't acted in theater since moving to L.A., although he has done some directing. Beyond the immediate future, his goals, he says, are those of any actor. "To do films and television and theater, and work for the rest of my life at it. I hope I can get to a certain place where I feel comfortable with what I'm doing and people will want to use me. I don't want to have to still be auditioning when I'm eighty, as I see people doing out here." Now the athlete comes to the fore again. "I want to be out fishing then."