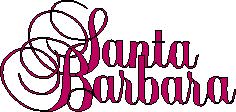 This is from the January 13, 1987 issue of Soap Opera Digest.
When Brian tells Alice that he's decided to stay in Santa Barbara, she hopes they will resume their relationship. However, when Alice recreates the picnic she and Brian had on the hospital roof in the Lockridge living room, and says she wants Brian to love her, Brian admits he just wants to be friends.
Jane tells Caroline that she doesn't care if she keeps seeing Lionel, after all. In fact, she'll stay out of Caroline's life -- if Caroline stays out of hers. Having reached this impasse Caroline turns her attention toward her other daughter, Alice. She tells Lionel (Nicholas Coster) that she's been seeing Alice's father, Gus, in prison and has decided to help him get out since she believes he was wrongly convicted. While Caroline goes to C.C. (Jed Allan) for help, Lionel figures out that Alice is Caroline and Gus's daughter.
Meanwhile, C.C. is incredulous when Caroline asks him to help her get Gus out of prison. Caroline left C.C. to be with Gus. In the process, she also ruined Gus's boxing contract with Capwell. When C.C. learns that Alice is Gus's daughter and that Caroline wants to reunite them, C.C. realizes that Caroline, not Ollie, is Alice's mother. Later, when C.C. meets Alice, he is immediately taken with her and decides to help.
Back at the Lockridges, Lionel tells Caroline that he won't stand in the way of Gus regaining custody of Alice, even though he's come to think of her as a daughter. When Alice enters the house, Lionel begs Caroline to tell her the truth....
If Gina (Robin Mattson) thought that Kelly (Robin Wright) was dead, she would have no use for the tape, Mason (Lane Davies) believes. He then tells this to his father, who comes up with a plan to make it look like Kelly's been kidnapped and murdered. C.C. assures a nervous Sophia (Judith McConnell) that the kidnapping will take place without compromising Kelly's safety. They owe it to themselves to end the craziness once and for all.
Later, Santana tells Sophia that Brick (Richard Eden) wants to buy Buzz's Place as a tribute to Amy but he can only come up with $5,000 and Buzz wants $15,000. Arriving at Buzz's Place, Sophia and C.C. offer Brick financial help but he refuses. Suddenly, a wall collapses and a mysterious man pushes Sophia out of harm's way. He's knocked unconscious. Sophia finds the man's address book and learns that his name is Jeffrey Conrad (Ross Kettle). Sophia calls his home in Detroit but when she identifies herself, the woman on the other end hangs up abruptly.
A guilt-ridden Lilly decides to help Brick -- anonymously. She gives Buzz the $10,000 that Brick was unable to raise and makes him promise not to say where it came from. Later, Buzz tells Brick the joint is his.
At the Orient Express, Tori (Kristen Meadows) gets a phone call from her doctor and learns that she is pregnant. In another part of the restaurant, a depressed Julia (Nancy Lee Grahn) tells Mason that she isn't pregnant. He's willing to try again, Mason says. Even if he's developing feelings for Tori? a somewhat jealous Julia asks.
When Brian tells Courtney that he's writing a novel about Madeline's murder, she asks Pearl to talk his brother out of it. Pearl's efforts meet with failure. Brian shows Pearl his first draft, which names Courtney as Madeline's murderer! The brothers confront Courtney, who vehemently denies that she killed her sister. The only way to know for sure is to reenact the night of the murder, Brian decides. He hires two actresses to play Courtney and Madeline. When "Courtney" moves to strike "Madeline" with a weight, the real Courtney demands that they stop.
Pulling a gun on the group, Courtney announces that she killed her sister -- but it was in self-defense. Courtney recalls how she hid when David entered the bungalow and found Madeline, then left her to die. Now, Brian finds the bullet that Madeline fired, lodged in the wall. He assures a tearful Courtney that she won't be prosecuted. Once Courtney has gone, Brian tells Pearl he's going to the police.
Caroline puts off telling Alice about her father's release from prison. She does, however, tell Jane, who thinks her mother is doing a wonderful thing for Alice. Meanwhile, Alice meets her father! Having bumped into each other at the Christmas tree lot, they are busy embracing and crying tears of joy by the time Lionel and Caroline arrive....
Julia is depressed. She's falling for Mason but he seems to be falling for Tori. What Julia doesn't realize is that Mason has confused Tori with his beloved Mary (Harley Jane Kozak) in his mind. Mason eventually realizes what he's done. He visits Tori, who has moved back to L.A., and admits this to her. She is shocked to learn that Mary was pregnant when she died. It's all she can do to get Mason to leave. Once he does, she bursts into tears, thinking of her own pregnancy. Tori has never felt so alone in her whole life.
Back in Santa Barbara, Mason starts to look at Julia in a different light-- though he doesn't let on. He promises to fulfill his obligation to her and then get out of her life. Julia pretends this is what she wants to hear.
Brick's friends come out to help him get his new restaurant, Johnny's, ready for business. Both Cruz (A Martinez) and Eden (Marcy Walker) are there. They acknowledge that this has been a less than joyous holiday season for them. When Eden stumbles off her ladder, Cruz catches her. She knows Cruz wants them to be together, whether he admits it or not, Eden whispers. He's not sure they have a future, but he wants to believe they do, Cruz admits.
C.C. and Sophia trick Gina into believing they're escaping to Antigua for the holidays. Livid, Gina books a flight down there. As Sophia and C.C. relish their time alone in the guest house, Gina learns that she's been had!
Also: Q. Did singer Jeffrey Osborn ever appear on Santa Barbara?
A. Yes. Osborn was portrayed as a personal friend of C.C. Capwell. He sang "One the Wings of Love" at Joe and Kelly's wedding.
This was the Best and Worst issue, so here is a year-end comment:
SB grew each day into a bold, irreverent drama with delightful characters and imaginative writing. While watching that show, one can't help but wonder what it's like to pen it. There seems to be an outrageous collective sense of humor there -- not the kind you see on comedy shows, but the kind that comes out of real life situations. SB seems to realize that humor is the tonic we often use to deal with the most difficult problems, and they have been able to blend it in quite nicely with even the most dramatic conflicts. Sometimes that humor and imagination gets a bit bizarre -- could we ever really forgive them for killing off Mary? -- but even that was carried off with a bit of panache. How many people get to die by a big "C"? We hope the network will be patient because we think with time this soap could be a winner.
And -- Best Love Story: Cruz and Eden, SB
Once Cruz and Eden admitted they loved each other and intended to stay together forever, their problems started. One person after another saw fit to keep them apart -- from possessive daddy C.C. to obsessive hubby Kirk to jealous ex-girlfriend Tori Lane. But through it all, Cruz and Eden's love survived. Watching these star-crossed lovers overcome one obstacle after another, only to be pulled apart again, can get frustrating, but it's never boring. The story was, and continues to be, well written and excellently portrayed by A Martinez and Marcy Walker.
Funniest Show: Santa Barbara
Quite simply, SB is like no other show on daytime television. Most soap writers incorporate serious drama, intriguing adventure and a touch of humor into their shows. SB's writers have put all of that in -- with the emphasis on humor. The result is an outrageously campy show. Characters like Mason and Gina are larger than life and ultra witty. In fact, the quips on SB go unmatched. It's as if the writers are trying to see just how far they can go; what they can get away with. Viewers who don't tune in regularly might get a bit confused trying to figure out just who's related to who, but they'll be guaranteed a good time with lots of laughs if they stay tuned.
Most Unusual Short Life: Mary Duvall, SB
When we first met Mary, she was an innocent nun. Her future seemed bright and full of promise. Then, without warning, Mary was on a roller-coaster ride to meet her maker. Ever the good girl, Mary sacrificed her happiness with true love, Mason Capwell, to marry her high school sweetheart, Dr. Mark McCormack (after leaving the convent, of course). Eventually, she became an adulteress when she could no longer resist that tempestuous Mason. She intended to have her marriage to Mark annulled but he raped her and she became pregnant. Mary met her demise on the roof of the Capwell Hotel, (where she and Mark were arguing), when the "C" from the Capwell sign fell on her. What a way to go.
1986 Status Chart
Deaths
Madeline Capwell
Dylan Hartley
Mary McCormack
Amy Wallace

Marriages
Santana Andrade and Cruz Castillo
Eden Capwell and Cruz Castillo (not legal)
Hayley Benson and Ted Capwell
Mary Duvall and Mark McCormack
Eden Capwell and Kirk Cranston
Gina and C.C. Capwell (temporary)

Divorces
Gina and C.C. Capwell
Santana and Cruz Castillo
Eden and Kirk Cranston

And finally: Jed Allan, who is wowing them as C.C. Capwell on SB, may someday find that his real legacies in show business are his children. We know that son Mitch Brown (Dylan) is a big draw on Capitol, but now Jed reports that second son, Dean, is studying to become an entertainment attorney--who are the folks who fund the industry.