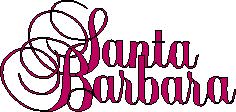 This is from the January 4, 1994 issue of Soap Opera Digest.
Comings and Goings
Who's Coming - AMC - Robin Mattson (Janet Green)
She's ba-ack. The Nightmare from Frump Street, who once stuffed her twin sister, Natalie (Kate Collins), down a well, returns to Pine Valley for more shenanigans. Vixen par excellence Mattson will >probably< be assuming the role, although nothing was set on stone at press time. "I am extremely hopeful that it will work out," confirms AMC Executive Producer Felicia Minei Behr. "It is a very strong possibility." A multiple Emmy nominee for her role as quirky Gina Capwell on SB, Mattson's previous soap stints also include Heather Webber on GH and Hope Bauer on GL.
Best and Worst - 1993's hottest headlines
Fond Farewells - SB: Critically acclaimed but low-rated SB aired its final episode in January. "Now I know Edgar Bergen felt without Charlie McCarthy,' said Margarita Cordova (ex-Rosa), who'd been on the show since its 1984 inception. Another World almost got the NBC ax, too - but thankfully, it earned a reprieve.
Casting coups - SB Grads make good: Their show may have gone off the air, but three other SB grads refused to kiss daytime goodbye. "The last character I played was a victim. This time, I hope to be a victimizer," said Sydney Penny (ex-BJ), who taped her first scenes as AMC's temptress Julia in September. Eileen Davidson (ex-Kelly) got a new life as Days Kristen in May and Nicolas Coster (ex-Lionel) dropped into ATWT - and Lisa's life in November as Edwardo.
What didn't happen:
o Julia (Nancy Grahn) and Mason (Gordon Thomson) trip from SB to AW's Bay City. o Eileen Davidson's (Kristen, DAYS and ex-Kelly) new job as OLTL's Gabrielle. o Jack Wagner and Robin Mattson GH comebacks.
Best and Worst - Best quotes of 1993
Speaking their minds: "If this is Hollywood's Year of the Woman, I am completely baffled. I have never seen or read such crap. I really want to work, I am anxious to work, but there is no work out there." - Nancy Grahn (ex-Julia Capwell, SB)
T.V. Guide says this about SB, "Santa Barbara was once the most magnificent show on daytime, but you sure wouldn't have known it by it's God-awful final episode. Plagued by bad acting, ridiculous scripting sloppy sound, and editing that was apparently done by meat cleave, the Jan 15 sign-off actually ended with Paul Rauch (the executive producer responsible for this mess) stepping into a spotlight on the bare SB stage and pompously snuffing out the butt of his cigarette. And they say class is dead."