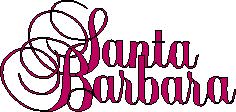 This is from the July 12, 1988 issue of Soap Opera Digest.
Synopsis:
Ming Li doesn't think much of Cain's (Scott Jaeck) girlfriend and doesn't pretend otherwise. Andrea (Ally Walker) can only take Ming Li's nasty attitude for so long before losing her cool and slapping the girl. When Cain arrives, Ming Li wastes no time pitting the lovers against each other.
Though Cain is upset that Andrea raised her hand to his daughter, he seems more annoyed by Ming Li's rebelliousness. Andrea thinks she and Cain are slipping away from each other. Cain suggests they spend an evening at the beach-just the two of them. Andrea's all for it. A steaming Ming Li is left alone.
Kelly (Robin Wright) makes an effort to overcome her feelings of depression by planning a romantic evening at home for her and Jeffrey (Ross Kettle). She wants to try and have another baby, Kelly says. An ecstatic Jeffrey carries her to the bedroom. After making love, Kelly is overcome with sadness.
After observing Cruz (A Martinez) with Chip, an insecure Eden (Marcy Walker) tells her mother that she feels inadequate because she and Cruz don't have a child of their own. Desperate to get pregnant, Eden checks into a fertility clinic (but tells Cruz she's away on business). Sophia (Judith McConnell), who's accompanied her daughter, assures Eden that no matter what happens, Cruz will love her. Eden's acceptance of Chip can be compared to Sophia's acceptance of Mason (Lane Davies), Sophia points out. C.C. (Jed Allan) loves all of his children and so will Cruz.
After a series of tests, the doctor tells Eden that he's pretty sure the reason she is having difficulty getting pregnant relates to the drug DES, which Sophia had taken before Eden was born. He's going to run one more test to be sure.
After attending a farewell party at the Lair, Tori (Kristen Meadows) packs up her belongings, puts Chip in the car and heads for Hollywood -- despite Cruz's objections. Mother and son end up in a car accident. Though Chip is fine, Tori is put in intensive care. Cruz offers to take care of Chip until Tori is well. Julia (Nancy Lee Grahn) warns Cruz that it'll be hard to give Chip up when the time comes.
Upon her return home, Eden is surprised to find Cruz holding Chip. Cruz explains they'll be looking after his son while Tori's in the hospital. Eden isn't happy about this arrangement. Her mood darkens even more when her doctor calls and announces that she'll never be able to have children. Unable to tell Cruz, Eden suffers silently as he prepares an evening of romance, pops open some bubbly and toasts the children they will have someday.
Mason suspects that someone at the mission is responsible for killing Mark McCormack, as well as Isabel, one of the sisters. His snooping leads him to believe that Father Michael (Frank Runyeon) is the culprit. He befriends a hearing-impaired sister named Sarah (Phyllis Frelice), who filches the key to the rectory for him. Mason lets himself in and goes through some of Father Michael's papers. He comes across newspaper clippings of Mary's (Harley Jane Kozak) death, as well as a hand-written note from Isabel, and a pistol. Meanwhile, Father Michael tells Sister Agatha that the only chance they have is to stay one step ahead of Mason.
Ming Li apologizes to Cain for her earlier behavior and the two call a truce. Over tea, father and daughter reminisce about Soo Li. The warm moment is interrupted by a call from Kai (the Major's (Warren Burton) assistant), who asks to meet with Ming Li.
Kai informs Ming Li that he's learned she isn't the daughter of either Cain or the Major. When Kai threatens to expose her, Ming Li suggests the two of them work together. She'll pretend to be the Major's daughter, which will make them very rich. Having overheard this, the Major angrily tells Ming Li that he's going to get even with her -- by forcing her to hurt Cain.
In critical condition, Tori has Julia amend her will. She wants Cruz to raise Chip if the worst happens, Tori says. Cruz can't agree to become Chip's legal guardian without discussing it with Eden first. But when Tori begins to cry, Cruz gives in.
While Mason confronts Father Michael about Mark McCormack's murder, a gas leak causes an explosion in the church. A short while later, Father Michael staggers into the rectory. Sister Sarah frantically signs: Where is Mason? No one seems to know. Later, Father Michael discovers Sarah digging through the debris. She finds Mason's bible and turns to the page where he wrote a message. Michael snatches the book from her and locks her in a room.
Keith (Justin Deas) arrives on the scene. A policeman announces that a body, burned beyond recognition, was found in the basement and can't be identified until forensics studies the dental work. Later, at the morgue, Keith learns that the body belongs to Mason. The Capwells go into shock. Meanwhile, Sarah escapes and heads over to Julia's beach house. She leaves a note on the door, then runs off. Unfortunately, Julia never receives the note -- it is blown off into the rainy night. Inside the house, Julia tries on a nun's habit, swearing to Mason that she'll find out what happened to him. Meanwhile, Sarah sits by Mason's grave waiting. She's about to leave when Father Michael approaches her....
Kristen Meadows thinks that her character, Tori, was right to withhold the truth about Chip from Cruz for as long as she did: "I was against the idea of Tori telling Cruz that Chip was his son. When she found out she was pregnant, she had already created enough animosity between him and Eden and it would have caused too much pain for too many people. I don't think Tori would have ever told Cruz the truth...the only reason why she did was because she thought her son might die."
Now, a couple of questions: Q. On SB, did Ross Kettle (Jeffrey) ever appear on Guiding Light? Anonymous
A. No. He played Lord Markham Cushing on ATWT.
Q. On SB, who were Madeline and Courtney Capwell? Also, who was Janice Harrison? M.K.
A. Madeline and Courtney were East Coast cousins of the Capwells, while Janice wasa model and a former lover of Nick Hartley's, Kelly's ex-fiancee.
There's an ad featuring Cruz and Eden at their wedding for a cassette with "The Change in Me is You" and other love themes. The address is:
Puppytracks
6513 Lankershim Blvd.
North Hollywood, CA 91606
That was several years ago, so it may not be there anymore, and if it is, you may not be able to get the tape, but if you really like that song, you could write to them and ask if you can get it and see if they have other SB songs as well. Do with the information as you wish.
Q. What kind of kid were you in high school? A. Vincent Irizarry (Scott Clark, SB): "I was just your average bad boy in high school. I spent a most of my time playing in rock bands. But, actually, I was a little above average as a student because when it came time to take a test I would concentrate and really go for it. I have somewhat of a photographic memory -- like while I was studying classical piano, I would read a waltz three times and then be able to play it from memory."
Status Chart of Offscreen Happenings Lane Davies (Mason, SB) purchased a house in the Simi Valley, which is about an hour's drive from Hollywood (depending, of course, on the traffic conditions of L.A.'s notorious freeways) and says he loves it. The dwelling is on two acres, and despite its modern decor, is old-fashioned enough to sport a pot-bellied stove.
Thumbs Up: SB
By now, it's no secret that SB has a wacky sense of humor. And recently, the soap reached a new level of fun and games -- literally -- when they had the character of Gina (Robin Mattson) become a contestant on The Wheel of Fortune. What better way for the eternally-greedy Gina to get her hands on enough cash to throw a lavish wedding for her and her fiancee, Keith Timmons (Justin Deas)? It was a hoot watching Gina spin the wheel, solve each puzzle and come away the big winner (the phrase during the bonus round was, appropriately, "Blackmail") with over fifty thousand dollars in cash and prizes. While Gina squealed with delight to host Pat Sajak, the lustful Timmons decided to show his appreciation to Vanna White and made a beeline in her direction. The scenes proved a perfect reprieve from the usual melodrama, as it was an afternoon of laughs.
Hollywood Happenings
Dream Daughter: There isn't any mom in the world who wouldn't love to have a daughter like Eva LaRue (Margot, SB). Eva's mother is very ill right now (battling a rare blood disease) and Eva is standing beside her all the way. "My mother and sister and I have always been very close. They're the most important things in my life. They come first, before anyone or anything," she reveals. "My sister is my best friend and has been since we passed through the kid-battle stage. She's three-and-a-half-years younger than I am [and three-and-a-half inches taller] and just getting out of high school, so she's at home with our mom. I go home every weekend, and when I'm not working we talk on the phone every day." There's no cure as yet for Mrs. LaRuy's (that's the real spelling, which Eva changed because no one could ever pronounce it) illness, but she's now getting the additional help of a holistic doctor. "My mother found out about this alternate possibility and we want to examine all the options. I'm so glad that I got the part on SB because she hasn't been well enough to work for a year and now we can afford all the help she needs." Eva is a strong believer in family life and wants her own as soon as possible. "I don't like to just date. It has to be someone I work with and have fun with, or someone I really care deeply about. I don't want to start having kids at thirty. Twenty-five would be better. I don't want to rush into anything, but I am on the search."
Soap Bubbles: SB's Marcy Walker (Eden) is off vacationing in Europe with her new boyfriend .... Same thing [soap stars got the majority of the attention] happened at the Oakland Games when Dan McVicar (Clarke, B&B) and Todd McKee (Ted, SB) were among those representing the daytimers. They participated in the 3 B's, otherwise known as basketball, baseball, and bowling, and Ted was named best celeb in the alleys .... As we went to press, Lane Davies (Mason, SB) was leaving for Georgia to direct Midsummer Night's Dream, then on to Europe for a vacation -- he's taking his mom along as a special gift to her. But he's always glad to get home where, as he puts it, "they don't make you pay for your gas until after you pump it."
Star Haunts: Where They Go and What They Do When They're Not Working
Chip Mayer (TJ Daniels, SB)
Like Sharon Wyatt, Chip likes the white sands of Zuma beach. But he added that he likes Venice Beach as well.
Logan's Outtakes (about Daytime Emmy nominations)
...And tsk, tsk, tsk to you leading players who submitted yourselves in the supporting categories. C'mon SB's Robin Mattson (Gina) and Justin Deas (Keith). You're both big kids -- take your chances in the major leagues. That way, there'd be room for a few truly supporting actors, like AW's Constance Ford (Ada) and the late Brent Collins (Wallingford). Was everybody in the loo when they screened the scenes of SB's Marj Dusay (Pamela)?