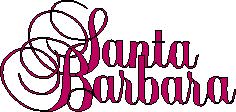 This is from the July 21, 1993 issue of Soap Opera Digest.
Does make-up help?
Dawn Marando, head make-up artist for SB says that Jack Wagner wanted to shed his Frisco image when he first appeared on SB, so he opted for an Ernest Hemmingway haircut and a scruffy beard so as not to be identified with the GH cop-rocker.
En Garde: When soap stars compete for the same glory, all hell can break loose.
When A Martinez and Marcy Walker were all the rage on SB, Nancy Grahn and Lane Davies were slightly disgruntled as second bananas. "Lane and I would be tap dancing our brains out because of the way the story was constructed," Grahn reveals. "We would get pushed out of the way for a picture of Marcy and A. It would dishonest for me to say for those three years that it didn't hurt on occasion. But that's not rivalry; it's immaturity. It was the typical supporting player thing. As a supporting player, you get a more versatile role, but not the attention. It was like, 'We'll take A and Marcy to Paris. We can leave Lane and Nancy here because we can count on them."
Grahn says that A never missed an opportunity to compliment us. Grahn also points out that people like to imagine television studios as so rife with competition that rumors almost create themselves. "I can't tell you how many people said to me, very carefully, 'How are you an Kim getting along?" People just want some drama and conflict; that's why they watch soap operas in the first place.
Late Breaking News:
o A caper for Cruz: Who in SB is more upstanding and honest than Cruz and Jodie? Compared to some of their friends, these two are downright exemplary. So, it'll probably surprise you when they become involved in a conspiracy on Monday, July 20. Relax, it's all for a good cause - they do it to help Reese.... Meanwhile, child's toy holds the key to BJ's inner turmoil.
NBC Notebook:
Eric Close (Sawyer): When trying to make the boxing match with Rafe seem real SB hired a boxing coach. Close, who says he's "always been into sports," really enjoyed the classes," I learned a lot about to throw proper punches and hit the bag. He says that he was curious and doesn't believe that he could take anyone.
Status Chart of Offscreen Happenings:
Nicholas Walker (Frank) and his wife, Wendy, welcomed their second child, Olivia Constance, on May 28th. The tot weighed in at eight pounds. Walker, who has a three-year old son, Ian, comments "Now I have the best of both worlds."
Under Thumb's Up! Thumb's Down!
Picky, Picky: SB's Warren may have his heart in the right place, but how many college professors would get away with asking their students specific questions regarding their sex lives and whether or not they've been tested for AIDS? In real life, that teacher might face the scrutiny of a review board. After all, Warren teaches journalism - not health.
Synopses Section:
o A horrible truth may come between Cruz and Reese.
o Cruz and Jodie's relationship will be forever changed.
o Micah threatens Sawyer's happiness with Aurora.
o Reese threatens to break his family apart.
o Something Lilly hope after Rafe and Lisa wed.
o An announcement pleases Sawyer.
Q: What does Nina Arvesen like about her character? "I think she's very strong and very loyal, and she has a very good sense of what's right and wrong. If I didn't like her, how could I expect everyone else to like her?"
Classic Lines - Humor:
SB: Julia to Mason while they're discussing the fact that she's not pregnant: "Looking for a breeder? Try the yellow pages!"
How I Got My Job:
Michael Brainard - "I read for Paul Rauch and did a screen test. They decided to check out some other people, so I waited about six weeks. They called me back and tested me with Paula Irvine (Lilly), and six weeks later I got the part."
Ask Us:
Q: On SB, whatever happened to the real Channing, who became Minx's chauffeur? A: The real Channing, who called Brick Wallace, moved to Nevada, where he is sheriff.
Sound Off: Letter to the editor
How did SB's Gordon Thomson and AMC Kate Collins possibly get overlooked in this year's Emmy nominations? While I initially thought the introduction of Natalie's twin, Janet, was a really a lame plot device, Collins managed to pull it off brilliantly. Gordon Thomson did the impossible and made the complex role of Mason his own. Thomson plays the part better than any of his predecessors. The exclusion of the these two actors from this year's nominees is a travesty and demonstrates how ridiculous the awards process has become. N.H., New Philadelphia, OH
Also in sound off: This week's favorite: Sidney Penny's portrayal of BJ was a big hit with the SB crowd.
How much does it really cost?
SB: Did you love Gina's geisha garb? He gold satin outfit was rented for approximately $250. Tucked into her wig was an antique hair pin that the SB costume department designed for $50.