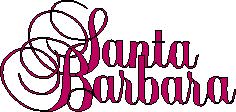 This is from the July 7, 92 issue of Soap Opera Digest.
Special Section - The 21 Club Soap's Movers and Shakers
Nancy Lee Grahn
Why she scores with viewers: There is nothing submissive about Grahn's portrayal of the feisty Julia. Like the great Muhammad Ali, she can dazzle them with fancy footwork (in the courtroom, that is). Julia never runs from a fight - whether her opponent is her husband, Mason, or most recently a ghost. And no matter how outlandish the storyline, Grahn makes it work.
How long has she been in the soap game? Grahn started as a welterweight on SB in 1985 and worked her way up. In 1989, she proved her heavyweight status by snagging the Emmy for Best Supporting Actress.
Let's go to the videotape: It's not easy admitting that your husband is an alcoholic and throwing him out. But Julia did and refused to take Mason back until he kicked his habit. We also saw Julia survive the trauma of being raped. When her attacker Dash Nichols, escaped prosecution, it seemed as through Julia was down for the count, but she answered the bell and demanded a rematch.
Late Breaking News - VCR Alert
Aurora's Gift - She may have had a troubled past, but the future looks brighter for SB's Aurora. Her birthday, which takes place on Tuesday, July 7, is filled with happiness. The source of joy: a very special present for her long-dead mother.
Direct Line - You Wanted to Know.
Q: Why was the set of Capwell mansion changed? A: A SB spokesperson says: The set was changed when John Conboy first came on the show as Exec Prod. We had been using the same since the show started and he thought it was getting a little drab. So he had Sophia surprise CC by having the mansion redecorated.
An article about Nina Arvesen: A very shortened version (It is a 2 page article)
Just the facts - Birthday: May 16, 1961, brothers: Jannik and Christian, current reading: Jitterbug Perfume, would like to meet: Mother Teresa or Katharine Hepburn, latest hobby: Juicing.
Arvesen has little in common with her character Angela. Arvesen has no Farrah Fawcett curls, little makeup, black jeans and loose-knit shirt. Her dressing room is devoid of personal items. In conversation, Arvesen - adept at noncommittal doublespeak where her personal and professional life are concerned.
Her off hours she goes on ski trips. Maria (Ellingsen, Katrina) and Nic (Coster, Lionel) and I boat together. He's a diving instructor; Maria and I are getting certified.
She spent her early years in Egypt, Brazil, New York and Norway. She was a jack-of-all-trades on SCANDINAVIAN WEEKLY. She came to So. California at age 24. She then won a few small roles in Dragnet (the movie), a TV movie and a few series.
Synopses Section
What will Happen:
o Jodie averts a disaster close to home.
o Frank is displeased with BJ's summer job.
o Lionel's wedding wish adversely affects CC.
o Will Katrina's fondest wish come to life?
o Aurora takes a trip down memory lane.
o CC gives Gina's life a boost.
Also in Synopses Section (from a picture of Cruz and Kelly)
Why have Kelly and Reese become such instant buddies? Eileen Davidson says: "Because Cruz is Reese's good friend. Reese and Kelly are also outsiders in the Cruz-Jodie grouping. There's a kind of outsider vibe between them.
Panic in LA
Eric Close (Sawyer Walker). "I had a friend from Michigan. He wanted to see the sights of LA. During the day on Wednesday [when the verdict was announced], we went to Venice Beach. Everything was fine. We were thinking of going to Hollywood Boulevard and Rodeo Drive the next day, but everything escalated so quickly that we stayed indoors the whole time. The problem we faced was the smoke from the Wilshire district. We couldn't see the buildings downtown in the middle of the day; [the smoke'] was so bad. There was a lot of anxiety; we weren't sure what was going to happen. We decided to pack it up and go to San Diego.
Sound Off Section:
Fails to Deliver: It would be premature for me to judge all the changes that Head Writer Pam Long has instituted at SB, but I already know that the show's disastrous pace is not working. With the exception of Kim Zimmer, who plays Jodie, the new cast members do not solve this problem. They only bring new plots with them, not depth or substance. The scenes are shorter and played for humor and effect, not purpose and exploration. Long knows how to build up to a cliff-hanger, but not how to deliver the payoff. For weeks we lived with the rather obvious secret that Troy was a girl. More astute viewers guessed that Troy was Jodie's daughter BJ. However, when BJ revealed herself to Warren, we got his reaction in unsatisfying two-minute chunks. Talk about loss of momentum. SB is currently the most frustrating hour on TV. It possesses great promise, but has a complete unwillingness to deliver. SENT IN BY: M.A., Sherman Oaks CA