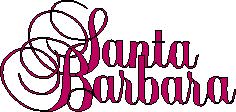 This is from the March 31, 1992 issue of Soap Opera Digest.
Wanda DeJesus - "I'll Never Forget Where I Came From" - But Look How Far This SB Star Has Come. Everything about Wanda DeJesus suggests precision and control; her neatly coifed hair, her stylish black leather outfit, her punctuality. Even her conversation - a curious blend of guarded yet meaningful responses - articulates her thoughts almost methodically. Only her accent gives away her Manhattan roots - and DeJesus wouldn't change that.
Born and raised on "the concrete playgrounds of Manhattan," DeJesus saw at an early age what hard work can accomplish. Her parents, both emigrants from Puerto Rico, set roots in an Italian neighborhood on the Upper East Side. "My father was a barber, and he made a pretty good living. My parents did their best, you know, being first generation here. We're not a statistic; I've seen a lot of good families become statistics. It has to do with something in the household, I believe. The temptation is out there."
And so is the lure of show business, which DeJesus didn't escape, despite her parents desire to have their Catholic school daughter perhaps enter a convent one day. "I discovered this little thing called acting when I was twelve," DeJesus explains "So I auditioned for the High School of the Performing Arts, which is a public school. That was the point of contention. My father's saying, "You're going to Catholic school" and I'm going, "But Dad! Two thousand people auditioned for this school and I got in!" My older brother was instrumental in explaining to my folks the kind of specialized high school I had been accepted to. So they said "Well, maybe there is something to this."
There was. By the time she left high school DeJesus had amassed several theater and commercial credits - but not a lot of life experience.
"I had an overprotective mother," DeJesus says, noting that she was asked to, but didn't attend, her high school's prom-equivalent dinner dance. "Socially, I wasn't allowed to go out yet. There were still more and folk ways that I was dealing with in terms of my heritage and still being an Americanized kid.
"For the most part, my understanding of male-female relationships comes from my brother," DeJesus says. "My father was a hard working man and didn't really have time to emotionally connect. So, my brother showed little sister a lot in terms of life." Perhaps attending the City University of New York (CUNY) performing arts program showed her the rest.
"I wanted to be one of the first in my family to graduate college," says DeJesus." "I knew I needed my education." DeJesus did graduate from CUNY in 1981, after she had taken a year off to sing for a popular New York punk rock band called Coney Island White Fish. "I wasn't your typical punk rock dress," she points out. "I wasn't into purple and black. My hair was shorter, so I would kind of gel it out, and I wore this, like, stretchy stuff. Sometimes it was so way out for me that I said 'look. Let me just sing. I don't want this image."
To this day, the image DeJesus does want involves her theater work. "If you want to know about DeJesus, then you have to know about what I've done theatrically. It is what kept me going all those years as a starving artist," she says.
Listed among DeJesus's stages credits is a supporting role in Cuba and His Teddy Bear, Broadway production that garnered the actress critical attention and heralded the actress critical attention and heralded Robert De Niro's return to live theater. "[De Niro's] astounding in that he's very pure," she states with apparent awe. "Working with him, something, and you would just put out something, and you would feel it go into a black hole. But then it would come back to you some odd way.
DeJesus eventually made the transition from theater to television in 1986, landing her first regular assignment as "the hooker with the heart of gold" on the series OUR FAMILY HONOR. Through a strange twist of fate, the role also resulted in her move to California. "My significant other came to LA to audition for a pilot and by chance, his manager watched OUR FAMILY HONOR the night before. She had her TV Guide opened and said to him, 'Who is this actress? I really like her work. Do you know her in New York?' And he started laughing and said 'Yeah, that's my girl friend.' The manager sent DeJesus on auditions, and soon she had a pilot.
Cryptic references aside, it is no secret that the man to whom DeJesus refers is actor Jimmy Smits (Victor, LA Law). Their relationship, well- publicized by the scandal sheets, is understandably a subject she'd rather avoid. DeJesus does reveal that the two first met in New York while working on a play in the early 80's and "maintained a friendship for a long time before becoming involved." Even so, celebrity romances - however secure and long lasting - inherently are difficult to manage early on.
"There is a lot of things we worked out," DeJesus admits. "We try to keep out private lives separate. But the world is the world, and people perceive what they perceive. We know who we are. He's my significant other; I'm his. Big deal." Has either of them ever felt overshadowed by the other's career? "Do you mean not being validated as the person who I am" she asks. "Fame, is what? Fleeting? I don't want to oversimplify this, but it's just not an issue with us.
What is? Sometimes, the ethnicity of DeJesus's SB character, Santana, is an issue "They tiptoe around it," DeJesus observes. "I've said to them that if we're going to look at certain things - like an interracial relationship between CC and me - then let's look carefully. They wrote a scene that was offensive, and I went and talked to them about it. I didn't mean to offend them, but I had solutions for the scene. And they listened, which was cool; they accepted."
That's all DeJesus is looking for "I'm an actress. Wherever my truth comes from, it comes from that place. And that doesn't mean I'm negating..... When this acting bug hit me, there was never, "Well, I know I'm going to get to play a Hispanic mother." I go in thinking that I'm going to show your something different, guys. And something different doesn't mean that it has an accent."
Just the Facts - Wanda DeJesus
Birthday - August 26th. She had an older and younger brother. On comparing New York with LA: "People don't walk in LA. You could spend your whole day basically not talking to anybody." On Marriage: "I used to see that look in my mother's eye, but it was something she finally understood by my volition - going forward, going to college. All my girlfriends and family members would go, "Well it isn't going to happen to Wanda." On favorite food to eat with Jimmy Smits: Puerto Rican and Cuban cuisine... Caribbean food." On preferred on the stereo: "I have discovered some beautiful music from Puerto Rico, classical, top forty - and I do like love my salsa music."
Late Breaking News - Kim Zimmer joins SB cast
When Pam Long signed on as SB's new head writer in Jan., she knew who she wanted to bring on board - soap queen Kim Zimmer. In the mid-80's, Long had created GL's Reva Shayne, a role that garnered Zimmer three Emmy's, legions of fans and the writer's undying respect. "She's wonderful, and she's a daytime star," Long explains. "She won those three Emmys for a reason. She's inexhaustible, in terms of being able to writer for her emotionally."
Well, it looks like Long will be doing some emotional writing. Kim Zimmer will make her first SB appearance on 27 March as Cruz's old flame Jodie Walker. Unlike Reva, who still had two young children at home, along with older son Dylan, Jodie has two grown children. Actually, the only thing the two characters have in common is a forceful personality, according to SB Executive Producer Paul Rauch. "They're both strong women with big hearts," Rauch explains. "The similarities end there. Reva led a checkered life. Jodie has been married to the same man since she was eighteen. She has two children with her only husband. She's a working woman. These aspects are very different from Reva, and this will be a wonderful challenge for Kim."
While Rauch previously worked on OLTL, he says he missed Zimmer's two tenures as Bonnie and Echo on that show (she left to take the part of Reva in 1983). "I had the opportunity to meet her when she came on the SB set to have lunch with some of the cast," he remarks. "I told her I had hoped to work with her some day." Rauch says that Pam Long had first pitched the idea of casting Zimmer, and, for his part, he's "thrilled" she took the part. "She's full of energy and ideas," Rauch enthuses.
For Zimmer, Long won't be the only familiar face at SB, Eric Close, who plays Jodie's son Sawyer, worked with Zimmer in the TV movie KEEPING SECRETS, starring Suzanne Somers. "Kim played my older sister," Close explains. "It was my first professional job, and she made me feel comfortable on the set and took time to talk to me," Now that he's playing her son, Close laughs, "I guess I got younger looking."
The actor says he's glad he already knows his TV mom. "The ice that would regularly have to be broken already is," he explains.
Through most people don't know it, Zimmer's old friend Nancy Grahn (Julia) is another former co-star. The two actresses appeared in a Chicago industrial film together in their early days. "I've known Kim since I was seventeen. She's a little older than me," Grahn jokes.
Grahn says she helped Zimmer decide to come back to daytime. "I told her, 'It's a mean, nasty world out there," she relates. While GL had a full canvas, the failing SB seemed ripe for Zimmer's talents. Why did Zimmer join SB? She was needed there. Grahn admits, "She was concerned about going back to a show other than GL. I told her 'It's business' Kim will be only an asset to SB. The show is in danger."
Like Close, Grahn is happy to work with Zimmer again. But there is one condition: "I told her she's not allowed to win anymore Emmys - unless there spread around more evenly." Zimmer was unreachable at press time.
Also under Late Breaking News - Louise Sorel - Why she was fired from SB
Louise Sorel is back on daytime as DOOL's snooty Vivian, but she's still known to many fans as SB's Augusta. Many questions arose after her departure from SB last year, and the speculation had not been put to rest - until now.
Sorel say she put her first foot in the grave when she voiced her objection to Augusta's fascination with her sister's rapist. "I told Jerry Dobson (SB's former head writer), 'This is dangerous. I don't understand why Augusta would do this.' "Dobson's wife and partner, Bridget Dobson, was attached to story. "She was not happy with me at all," says Sorel. The imminent arrival of Paul Rauch, former executive producer of OLTL, at the helm of SB complicated matters. Sorel admits she and Rauch were once involved. Fearing for her job, she arranged a meeting the former vice president of NBC Daytime, Jackie Smith. "It got back to the Dobson's. They thought I was the enemy. Bridget's reaction was violent. She said, 'It's going to backfire on you, Louise.' It was a retaliation. This is not a reason to fire an actress. I can never remember a time in my career when things had gone so awry."
Bridget Dobson replies: "I have to say that Louise had a different definition of the word violence. If I raised my voice, I apologize, but that's the worst that ever happened. I don't think I raised my voice. I wish Louise every good thing in her professional and personal life. She a fine actress."
News - Comings and Goings
Eric Close (Sawyer Walker) - "People were always telling me I should be an actor or a politician," says Eric Close. While he's a long way from the presidential race, Close should win over a lot of SB fans in his affable role. he made his first appearance this month as the son of Cruz's old flame Jodie (Kim Zimmer). The young actor describes his character as "an all-American normal kid with dreams and aspirations, and he's going to try and make them happen. He's ambitious and he wants to be successful. He wants to do it on his own." This isn't the first time Close has worked with Zimmer. The actress played his older sister on a television move, KEEPING SECRETS.
Robert Fontaine (Rafe Castillo) - Fontaine makes his debut on 18 March as Cruz's handsome, reckless half brother. GH fans may remember Fontaine as Frankie Greco. He also appeared in the feature film China Girl.
Kim Zimmer (Jodie Walker) - The three time Emmy winner returns to daytime after months of rumors and speculation. Best known as GL's Reva, she also played Bonnie on OLTL in 1978, returning to Llandview as Echo in the early 80's. Head writer Pam Long (formerly of GL, she created the role of Reva) says that Cruz's old flame Jodie "grew up across the street so their history is one of being like family." Jodie reenters Cruz's life on 27 March. Watch as these two come face-to-face for the first time in years.
News- NBC Notebook
Wedding Bell Flush - Many actors hate soap weddings. While these blessed events may look effortless they can be lengthy, dull and riddled with complications. Just ask SB's Gordon Thomson (Mason). His past wedding experience as DYNASTY's Adam Carrington made him dread his recent wedding to SB's Julia (Nancy Lee Grahn). "On film, [getting married] was a killer," he recalls. "That wedding was endless! It was a couple of days."
Thankfully, Thomson says videotape made the Mason/Julia nuptials relatively painless, although a problem arose when it came time to tape the honeymoon - Thomson had to fight a nasty stomach flu.
While SB isn't exactly having a honeymoon with the Nielsen ratings, the actor remains hopeful about the show's future. "I have a feeling it will survive," he says. "I had a brief chat with somebody at the network who was very encouraging. I shouldn't even venture an opinion, but the feeling has gone from modified depression to modified optimism.
>From TV's Best Love Stories section
Mason and Julia Capwell. How They Got Together: Soured on the idea of love, Julia decided it was time to have a baby - with or without a man. Like Gina, she decided a Capwell had the best genes to offer. She chose Mason. They didn't plan on falling in love, but they did, though it was some time before they actually wed. In all, there have been three marriages and two divorces, but then who's counting?
Their Most Unlikely Competition: When Mason disappeared following an explosion, everyone assumed he was dead. He was actually living in Las Vegas as a lounge lizard name Sonny Sprockett. When he returned to Santa Barbara, Gina and Sonny wed. The ceremony was interrupted by a bullet, Sonny went off to heaven and, when he returned as Mason, Sonny's marriage was annulled.
What They Do On A Date: Argue and get horizontal, preferably at the same time.
What Keeps Them Together: A deep, all-consuming mutual obsession.
What Keeps Them Apart: Deep down, Julia and Mason aren't even close to being a matched set. She's a self-righteous do-gooder and he's a neurotic, manipulative alcoholic. The two can't help but argue and, the truth be told, their witty battles are what keep this pair interesting - and one step away from divorce.
>From the What Will Happen Section of SB
o Cassie and David's alliance affects Angela, while a revelation threatens her happiness.
o Cruz is called upon to defend his half brother, Rafe.
o Gina has unsettling feelings about the portrait in Mason and Julia's house.
o Kelly presents Cruz with a gift from his past that is later stolen. Kelly has cause to come to Cruz's rescue.
o CC gives Santana something that makes her feel wonderful.
>From Classic Lines Section
SB: Cassie: "How do you feel?"
Warren: "With my hands - like always"
Roundup - What is the best kept secret on your show?
Terry Garber (Suzanne) "Almost every woman on the show has had a dream about A Martinez (Cruz).
Nancy Grahn (Julia) "There are no secrets on this set; that's the problem. Everyone know everybody's business and we just accept it."