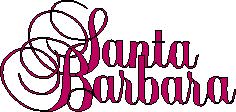 This is from a May 1992 issue of Soap Opera Digest.
Out and about with your favorite stars:
SB's Eric Close (Sawyer) was touched when castmates Paula Irvine (Lilly) and Robert Fontaine (Rafe) showed up for the opening night of THANKSGIVING CRIES, a play Close is starring in at Los Angeles's Odyssey Theatre. "After the show, I came out to the lobby and was totally surprised to see Paula and Robert," Close relates. "I was so glad they were there - it really made me feel good. They're both very special.
Growing Pains: SB's Kelly Capwell
Early years: Kelly was the youngest ingenue in the family, a maid of constant sorrow with marriages that just didn't work out because of death and other powerful circumstances. But even then, Kelly's life was a piece of cake compared to that of her big sister Eden, who was kidnapped, raped and menaced on a regular basis. When Kelly married Quinn Armitage - twice - she underwent further ordeals because Quinn pretended to be his dead twin, Robert Barr, a lot of the time. All this took its toll on poor Kelly because she just seemed to get older.
The Quantum Leap: While Kelly was absorbing the collective shocks of her life experience, Eden was falling off cliffs, masquerading as a grade school chum, and her own long-dead brother, taking pot shots at her mother and becoming something of a nuisance. She left town in a limousine, leaving a huge gap in the show's Heroine category, which was filled by a suddenly much more mature Kelly.
Current Status: Kelly has advanced to the front ranks of romantic dilemmas in SB. She wants her brother-in-law, Cruz, to tell her that he loves her; she loves him, so what's the problem? After all, they are sleeping together. Her official age now is twenty-nine, but actress Eileen Davidson who plays Kelly, is older than March Walker, who played Eden. So who's really the older sister? Or will Kim Zimmer (Jodie) turn out to be Eden in disguise? Cruz is constantly dreaming about her.
BTW, they have a picture of Carrington with the caption "Kelly was a very troubled ingenue." They also had a picture of Eileen with the caption "What's a few years when you look this great? Kelly may be more mature now, but she's still a looker."
Late Breaking News:
We all know that both Terri Garber (Suzanne) and John Beck (David) are leaving SB. Terri remarks that she was really excited about the pairing of Cruz and Suzanne. She also states that she was disillusioned by soap contract requirements that do not protect actors, every 13 weeks you can be fired. John has been matched up with Suzanne, to Julia and David's latest love interest Gina showed some promise, but that, too, was aborted when he resigned from Capwell enterprises. Beck says he would have preferred to stay on SB. "I was sad when I found out I was being written out," he admits. "I love the people here. I think it's a pretty rare little group.
Also under Late Breaking News:
No double duty for SB's Martinez - Originally A thought he might be able to continue acting on SB as well. But after a month-long look at the situation, Martinez is thinking more realistically, "I don't think, in the long term, that it's wise," he relates. "I've been pumping on ninety-nine and nine-tenths capacity for pretty much the whole eight years (of SB), and don't think it's wise to try and top that."
VCR Alert:
There's a lot to be learned about SB's mysterious Aurora. When entangled in life-threatening danger, she reveals a dark secret from her past to Sawyer. You'll hear all about it on Friday, June 19.
Comings and Goings:
Who's coming: Nicholas Walker (Frank) - He joins the SB cast June 16 as Jodie and Reese's friend from Florida. For now he has a recurring role.
Who's going: John Beck (David) - His departure according to a SB spokesperson calls a "mutual" decision, but Beck says he is sorry to leave. he say that people have always looked down on soaps and I have found that not warranted at all. Terri Garber (Suzanne)- Suzanne will happily go back to North Carolina. A Martinez (Cruz) - He says that "It's complicated, I love SB dearly. The idea of walking away from it is daunting." Despite his departure, Martinez still hopes fans will be able to raise the ratings of the ailing SB. "It damages the genre as a whole to lose a show as good as SB."
Thumbs up! Thumbs down!
Thumbs up! - SB - A new old family. For years, one of the biggest criticisms leveled at SB has been that the show's stories centered on one family - the Capwells. The article says that it's nice to see this family grow from seeds that have been on the show for years. SB has also introduced Rafe, a young rebel who compliments Cruz's maturity. The modest, moral Castillos are a wonderful counterpoint to the wealthy, dysfunctional Capwells. Now that Cruz's portrayer, A Martinez, is leaving SB to joint LAL, we hope the Castillo family will continue to remain in the thick of things.
MY QUESTION: Now that we know A is leaving SB, what do we want to see happen? Another person portray Cruz, kill off the character, just let him leave town or do you have any other ideas?
Synopsis Section - What will happen?
o The arrival of an old family friend put BJ on edge.
o Mason stands in the way of Julia's doctor.
o Tragedy unites the Capwells.
o BJ flees the safety of her own home.
o Mason fears Julia is dead.
o Angela gets a new chauffeur.
o The brakes are put on Rafe and Lilly's reconciliation.
o What prompts Angela to arouse Warren's jealousy?
Sound Off:
SB fans were pleased to see that Cruz moved on to a new romance with Kelly. (This was taken from SOD mailbag)
How much does it really cost:
SB - Lilly's pale pink dress covered with lace and beading. A tulle stole completed the outfit. The dress was designed by SB costume designer Diana Eden and cost $1000.00.