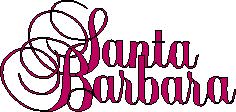 This is from the September 15, 1992 issue of Soap Opera Digest.
Guess Who's Coming to Dinner? - Soap's surprising ties.
SB:
Ignorance is Bliss: BJ Walker was a confused brown-eyed brunette and a talented writer who cringed at the sight of her parent's pal, "Uncle" Frank. He had molested her in both childhood and adolescence. BJ was too distracted by Frank's presence to face another disconcerting truth; when she looked into Cruz Castillo's face, she saw her own.
Belated Birthday Announcement: When Uncle Frank's sordid secret was revealed, the preppy sex fiend locked BJ's mother and Cruz in a warehouse, where Jodie revealed the truth about BJ's parentage.
Will They Live Happily ever after? Expect landslides, fissures and buckled roads. How will BJ react to her parents when she finds out the truth about Cruz? How will Reese handle the revelation that BJ was conceived while he was dating Jodie? Best friends Jodie, Cruz and Reese may not be able to retain cordial ties. Or perhaps, to spare BJ any further trauma, everyone may decide to get over it and get on with life.
Fabulous Fall Forecasts:
Life After Cruz: In the early fall Cruz will ride off into the sunset, leaving more than a few broken hearts behind. Kelly will fall apart emotionally - but Connor will be there to put the pieces back together. In order to get over Dad's departure, BJ will need her mom. That's why an ailing Jodie will ignore her symptoms. And even through Cruz is off the beat, Frank's murderer will be brought to justice. What role will Warren's friend Skylar play in the capture? After it's all over, will he get Kelly's attention?
Can These Marriages be Saved? Warren still can't stop thinking about BJ. But because of Frank's specter, he'll try to steer clear. After that disastrous "wedding" will he make another go of it with Angela? Meanwhile, it seems nothing will come between Lisa and her Gina Jeans - especially not Rafe. Married or not, he still carries a torch for Lilly. Will Rafe pay the price for his night of forbidden passion? .... And success may spoil Julia and Mason's marriage. What happens when they're offered the same hot job?
Late Breaking News - Nichols returns to daytime: can he Patch up SB's ratings?
When A Martinez announced his departure from SB a few months ago, producers were left with quite a challenge. With ailing ratings and its future in the balance, the show had lost one its most popular actors. But SB fans can take heart. When NBC decides the shows fate later this month, it will have a hot new addition to consider. Stephen Nichols, who rose to fame as DOOL's Patch, made his debut on Sept 1 as Warren's philosophical pal Skylar. Nichols has returned to daytime after a two-year hiatus - a fact that Ex. Prod. Paul Rauch does not take lightly: "To get this guy back in the medium is big stuff."
While Nichols says he's "thrilled" with his SB role, he has not signed a contract. "It was my idea to start it [non-contract] and give [Nichols] a feel for it," Rauch says. "But it is tantamount to being contract because he has committed himself personally to being on the show for a good number of months. And he would not be adverse to a contract if it works out." If it does work out, Skylar may be paired with Cruz's ex-love Kelly. Rauch says that Nichols admires Davidson's work and that a Skylar/Kelly storyline is probable.
Late Breaking News - VCR alert
Boston's a long way from SB, as Sawyer and Aurora will soon discover. And being in love, on the lam and in totally new surroundings isn't easy. But luckily for these rosy-cheeked renegades, two helpful - and familiar friends join them in Bean Town on Tuesday, Sept 8.
On Comings and Goings
Who's Coming - Stephen Nichols - From 1985-1990, Nichols dominated the daytime airwaves as DOOL's one-of-a-kind, one-eyed hero, Steve "Patch" Johnson. Right after leaving Days, Nichols played an attorney on LAL. On SB he a friend of Warren's. While the role is recurring, Ex. Prod. Paul Rauch says that could change.
NBC Notebook:
While her friend Lilly bounces from beau to beau, SB's bespectacled Elaine (Ria Pavia) is content to sit on the sidelines. But even though Elaine's phone isn't exactly ringing off the hook, (love) life does not imitate art. Pavia is blissfully engaged to fellow actor Matt Adler. They have a wedding slated for March 21, 1993 in Newport Beach CA.
If Eric Close looks supercomfortable with his TV mom, it could be because they've worked together before. Long before SB introduced us to their characters, they played brother and sister (typist note: can you believe that?) in the TV movie KEEPING SECRETS. And prior to that, the young actor was a Zimmer fan. As a kid he used to watch GL and Kim was his favorite actress.
Thumbs Up! Thumbs Down!
SB's Child Abuse Story - SB gave viewers a poignant storyline in the saga of BJ Walker. A fledgling journalist, BJ confronted a long-buried secret: She wrote an article about "Rachel Ann," someone who was sexually molested over a long period of time by a family friend when she was a child. But BJ's most courageous moment came when she admitted to Cruz Castillo that she was the victim who was abused by her godfather, Frank.
The confession was simple and effective. Devoid of gimmicks, it was just two people having a heart-to-heart talk. BJ was finally able to speak the unspeakable, and when the dam broke, her emotions spilled over. Equally touching were Cruz's thoughtful responses. At every turn, he reassured the shattered young woman that she was not blame. And at the conclusion of several episodes, Kim Zimmer told viewers about an abuse hot line.
Newcomer Sydney Penny turned in an amazing performance as BJ and has served notice that she is an actress to be reckoned with. As for A Martinez, perhaps we've grown so accustomed to his masterfully sketched characterization of Cruz that we take it for granted. he'll soon be leaving the show, but SB's loss is LAL's gain.
Synopses Section:
What will happen?
o Jodie and Reese face a shocking revelation in the midst of danger.
o Cruz must break Kelly's heart to ensure her future happiness.
o Cruz's selfless act of courage serves as an investment for the well-being of his family.
What does Angela give Ted that he doesn't get from Katrina? Brainard says: "Unpremediated, wet, rough, physical sex."
There is an article about solutions: Real-life help for real-life problems - SOD gives statistics, facts, and phone numbers and addresses to write to about child abuse. All this is in response to the child abuse story of BJ. If anyone wants, I will try to type this article later on.
Behind the Scenes:
SB Fugitives in Philly and Boston (very abbreviated)
To give the storyline a real shot in the arm, SB Ex. Prod. Paul Rauch sent the actors and camera crew on location to both East Coast cities. According to SB Coordinating Producer, Eric Preven, both cities were chosen for their visual charm and to help support the local TV affiliates. Promotion-wise, going on location can make a big splash. When a soap visit a town, the local TV station gets a lot of mileage out of it. Unfortunately, the Boston affiliate canceled the show, effect 4 Sept. Rauch says that "I'm hoping fans will tell the station to continue the show." Ratings were up 20 percent in the Boston area in the beginning of August, Rauch notes.
After their friendly stopover in Philly, the SB gang got an equally warm welcome in Boston. Location sites included Faneuil Hall and The Galleria in Cambridge.
Ask Us: Letters to the Editor:
Q: Are Kristina Malandro, Felicia on GH and Jack Wagner still an off-screen couple? J.C., Howell, NJ
A: Kristina and Jack are raising their two-year old son, Peter, together. They are rumored to be romantically unattached. When questioned, their publicist explained that she does not comment on the personal lives of her clients.
Q: Could you please tell me about Sydney Penny? I know I've seen her before; I just can't figure out where. L.B., Wilmington CA
A: Sydney Penny has been acting since she was a child. Among the production you may have seen her in are THE THORNBIRDS, THE PATRICIA NEAL STORY, THE NEW GIDGET, A YEAR IN THE LIFE, T.J. HOOKER, FAME and JACK'S PLACE. Penny also co-starred with Sophia Loren in a television miniseries entitled RUNNING AWAY (a remake of Two Women).
Sound Off
Most Popular: DOOL remained in the number-one spot, followed by GL, SB sneaked into the top three.
Hottest Topics: SB viewers praised Sydney Penny (BJ) for her riveting portrayal of a victim of sexual abuse.
Paula Irvine Article
She plays pool and was third in the recent Los Angeles AIDS Project Celebrity Pool Tournament (castmate Ria Pavia (Elaine) came in fourth). She says that she was "surprised" to be cast in the major role of Lilly Blake. "I am not the leading lady type; I'm not a young ingenue type," she says. "I think I'm more like the bridesmaid, never the bride.
Co-star Robin Mattson (Gina) says: "One of my first impressions of Paula was that she hit the floor running. Bye that I mean, when she comes to work, she's prepared and ready to work. I was really impressed by how quickly she picked things up. I want her to do well on the show, and I want her to get the most out of what is offered her. I'm glad she's being given so much story. I take this motherly pride in her," she laughs.
Just the Facts (about Paula Irvine)
Birthdate - June 22, 1968
Personality in a Nutshell - burger and fries in front of the television
Watch out for - My temper
Best Feature - Feet
Career Goal - "I don't think I'm a great actress now, but I want to be mind- blowing.
Also from the same article: From heel to heroine
Lilly Blake wasn't always the broken-hearted college coed. When we met her back in 1986, she was certainly her mother's daughter, an out-and-out schemer. Lilly Light was thought by Gina to be dead. She was raised by bizarre evangelists, who used Lilly in their traveling shows as a hearing- impaired girl that they "healed" through faith. After arriving in SB, she hardly led what is called "a Christian life." Lilly blackmailed her mother for 50 percent of everything she owned by virtue of her marriage to CC Capwell; she also shot Gina.