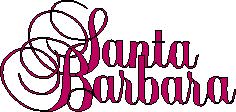 This is from the September 1, 1992 issue of Soap Opera Digest.
Under late breaking news:
One foot out the door: will SB's Julia call it quits?
Grahn says that she's ready to call it quits. "I've already got one foot out the door," she confides
SB's fate will be decided in September, and Grahn's contract ends in October. And, if the show's picked up for another season, it's likely she won't renew. "I want to spread my wings," she explains. "I am ready to close this door and see if something else happens." While Grahn says, "I love [Julia] and feel that there's a myriad things that she can do," Julia hasn't been doing much lately. Shortly after Pam Long took over as head writer in January, she introduced the Walker family, who've since supplanted familiar faces Mason and Julia on the front burner. Grahn says she understands the need to develop new characters, but adds, "There's room for everybody. What I didn't foresee happening was that SB would become lopsided. It's not for me to judge as good or bad, but I can still have my opinion."
Julia and Mason's last major storyline involved moving into a haunted house. Grahn enjoyed it at first but began to question her character's motivations. It was really funny the first month," she recalls. "But as it progressed, I just didn't get it. I didn't understand why Julia would stay in a house where her husband and daughter were getting hurt. "Since then, Julia's presence has been scarce. "I am not happy with what's going on with my character," Grahn says. "I can breathe life into her, but if the picture that has been drawn has different appendages, it's difficult to continue."
Despite her probable departure and the show's ailing ratings, Grahn still hopes SB will stay on the air. "I have friends that I made over seven years and I want them to have their jobs. I also feel a connection to the people who watch SB. They may be a small audience, but they are very loyal."
After she leaves SB, Grahn says she'd like to "take it easy for a while." But she says she'd definitely consider other soap work after the respite. Would she possibly join GL, a soap she particularly loves? "I'd love to work with Jill Farren Phelps (GL's executive producer, who used to be her boss at SB," she says. "But I'd rather not relocate to New York."
Late breaking news: VCR alert
Big new for BJ - When SB's BJ moves in with Lilly, she feels calm for the first time in months - until she discovers a shocking piece of news. What does BJ hear, and how will affect her life? Find out on Wednesday, August 26.
Comings and Goings
Coming
Charles Grant - (Connor McCabe). Last seen on AW. Grant has joined SB and will be a social contact with Kelly.
Florence Griffith Joyner - (Terry Holloway). She has appeared recently as a international photographer, but you'll see her again in September and October.
>From NBC notebook:
Have you read those tabloids stories about Michael Brainard and his girlfriend Tina Caspary, getting ready to tie the knot? Well, don't rush out and buy a wedding gift - Brainard says they're not even engaged yet. "I have no idea how that story got out," he responds. "When people ask us if we're getting married, I say 'no' and tell them we are thinking about it. We talk about it." But, the actor adds emphatically, they didn't talk about it to the tabs: "They didn't get it from me, if you notice." We do notice. We even canceled the bachelor party.
>From the Synopses Section
What will happen?
o Cruz learns a surprising secret about BJ.
o A long-suspected truth becomes a hard fact for CC.
o Angela's sexual hijinks jeopardize Ted and Katrina's relationship.
o What's Gina's latest plan to involve Lilly in her company?
o BJ reveals a guilty secret.
o Cruz and Kelly uncover a timely fact about the night Frank died.
o Warren gets more than he bargained for when he helps BJ.
Under Eavesdropping
SB's Kim Zimmer wishes her character could kiss and make up with Reese. Here's why: Smith has the best pecs in the business, and he's a good kisser." Even though Zimmer's happily married, she quips, "That doesn't mean I can't admire his pecs from afar."
You Can't Keep a Good Woman Down: Kim Zimmer - Typist note: This article is VERY long, I will be cutting it down considerably.
Birthday: 2/2/55. Hometown: Grand Rapids MI. Children: Rachel, Max and Jake. Favorite place to take kids: Vasquez Rocks in Santa Clarita Valley. If I could change one thing: Her hair color to red. Most surprising skill: Board diver. Love to be stuck in an elevator with: Phyllis Diller and Sean Connery. Hate to be stuck in an elevator with: Mr. Blackwell.
Zimmer says that Pamela Long, who has created the role of Jodie Walker on SB for Zimmer. "I could trust Pam to create a character that I knew was going to be dynamic and I'd love playing."
Zimmer's name was being bandied about for different projects. but I told them this (soaps) is what I want to do. I'm happiest in this format. She says that she was contender for Evening Shade.
Zimmer says that CBS network interference may have KO'd her chances on the show. "From what I understand, there was a comment made that they would have me back on daytime but not on nighttime." Yet when Zimmer tried her luck at other networks, she found herself in an aggravating catch-22. "I was unknown to them." I was up for things with women like Christine Lahti and JoBeth Williams. You'd think they'd take a daytime person because people in the outside world are more familiar with them than with many film actors.
Zimmer says that returning to GL was never an option. If Zimmer ever did tackle Reva again, she says she'd prefer doing it without Pamela Long, because then the character [Reva] would be developed differently. Also she has no desire to move back to New York at the moment. Her husband (A.C. Weary) isn't ready to go back East. He's a full professor at California Institute of the Arts, teaching acting and stage combat." The couple met doing summer stock eighteen years ago; they married in 1981.
Zimmer has served as main breadwinner throughout much of the marriage, and she frankly admits, "There was a time while I was doing GL that I got a little sick of it."
Zimmer speaking about Jodie: She is more down-to-earth. Unlike Reva, who was married to every male member of one family. Jodie also does investigating work for the DA's office. It's nice to play a character who isn't just floating around. They tried to get Reva jobs several times, and it never worked.
She says that she every intention of staying on this show as Jodie Walker for the ten to fifteen years. She also says that the quality of work is much higher than in nighttime.
Sound Off: Letter page
A stroke of genius. The pairing of SB's BJ and Warren was nothing short of inspirational. These two really click on screen. Watching Warren re- create a prom for BJ was heart-tugging. BJ's struggle with her emotions and the denial of her true feelings for Warren were portrayed sublimely by Ms. Penny. In addition to this, Mr. Wagner showed great comic ability in portraying Warren's battle with his own feeling of awkwardness. I also think that the relationship between BJ and Sawyer is very realistic. Their bonding, love and complete trust in each other are refreshing to see. I would like to thank the writers and excellent cast members for a pleasant escape each day. M.L., Indianapolis, IN