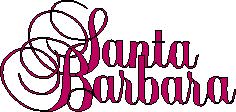 This is from the September 29, 1992 issue of Soap Opera Digest.
Why Actors Really Left Their Roles
Timothy Gibbs (ex-Dash Nichols)
"When John Conboy left the show, I was a little distressed because I liked him very much. He brought me to SB, and we both had the same idea of where we wanted the character to go.
I thought my contract was going to get picked up without a problem. Things seemed to be going so well. I wasn't cocky about it: There was always a voice in the back of my head saying. 'It's possible you're not going to get picked up.' But at the same time, it was a blessing in disguise. It's hard to sit in that situation, making really good money, secure for the first time in your life as an actor. You get comfortable and become this sort of actor/executive. That was why I got into the business. It took Paul Rauch to call me up and cut me loose for me to realize what I can do if I never stop applying myself. That's what I'm doing now.
What's he doing now:
He recently finished shooting SECRETS, a maxi-series in Europe that was produced by John Conboy. He is also be considered for a major role in a syndicated series.
Reese's Pieces
He is from Iowa where they mow their lawns, throw chickens and steak on the barbecue, have people over and drink beer (this was his quote).
Smith adores his house and thanks to SB will not be losing it "I was one mortgage payment away from losing this house."
Smith didn't start out as an actor. After attending Iowa State University, he played pro football for a few years, first with the Buffalo Bills, then with the Seattle Seahawks. But a training-camp injury at the start of his second season with Seattle benched him permanently. He was invited back to training camp the following year, but said no. "I wasn't crazy about risking life and limb," he admits.
Instead, he went home to Waterloo Iowa, taught high school English and coached football. Despite a deep love for teaching, restlessness set in. One night, he saw Ed Marinaro, an acquaintance from his football days on ET, and thought, "I can do this." Only one thing held me back: "I thought pursuing acting was extremely selfish thing to do, I'd have parent- teacher conferences, and parents would tell me the only reason their kids came to school was because of me. I can't tell you the impact that has."
"When things weren't working out, I talked with my minister and said, 'Do you really it's think my fate, my destiny, to teach school? Is that why this acting thing is such a struggle for me?' He told me that everything you do is to glorify God. So if I have talent as an actor, I better damn well use it. It was okay to do this; I wasn't running out on my kids."
Smith says that he is not actively for another girlfriend, but does not want to go to PTA meetings with a cane. His strict Presbyterian upbringing has stuck with him; he now leads his own church in services. He's close to his three sisters and his parents. Back home, his father, who still sells Fords at age seventy, has gotten the whole dealership hooked on SB.
For now, Smith is busy with the soap and training at the gym four times a week. "My goal," he contends "is not to look like a bodybuilder or a Greek Adonis, but just to look physically fit; so when they have me pop my shirt off, I'm not embarrassed. Everybody teases me, because the first time I did it, I just turned to mush. Kim says, 'Don't make Forry take his shirt off; he'll forget all his lines.'"
Will SB stay on the air?
Recently, SB garnered its highest Nielsen rating since February, earning praise from NBC VP of Daytime Programming Susan Lee. "I think what was special about these ratings is that they reflect renewed interest in the show, which is what the show deserves," Lee says.
According the insiders, SB's producers are assuming the show will be picked up and are carrying on business as usual.
Despite the ratings rise, the show is still second to last in the Nielsens. But, Zimmer cautions, Nielsen families aren't the only viewers. "I know there's more people watching SB than the rating reflect," she insists. Why cancel a show that's obviously holding its own? We're not dropping. Why replace it with something brand-new?"
Late Breaking News - VCR Alert
Sometimes, what you do know can hurt you, as SB's Warren finds out on Wednesday, Sept. 23. What dangerous information does he uncover at the pagoda? Meanwhile, Ken's got trouble of his own. His wedding night takes on a terrifying new edge after a dire threat is made. Will the nuptials - and Ken's life - be disrupted?
Classic Lines - Humor
Minx (to an ailing Lionel): "I have seen better color on a cadaver. If this is what marriage does for you, then I strongly suggest you get an annulment."
Angela (to Warren about going to BJ): "If you go in that back room, I won't be here when you come back."
Warren: "I'm counting on that."
What will happen - Synopses Section
o Skyler gleans a hidden truth from BJ by using hypnosis.
o Near love turns into tragedy for Warren and BJ.
o An untimely calamity opens doors for both Mason and Julia.
o What Sawyer brings home from work deeply disturbs Aurora.
o Connor proposes an odious theory to Reese as to why Cruz really left.
o Who will suffer the most when Jodie fights against time to locate Reese?
Under Soundoff
Most Offbeat remark: From D.H. of Oberlin OH: "SB's Kim Zimmer chews up so much scenery it's a wonder she doesn't have lead poisoning."