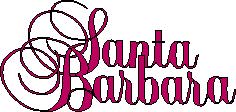 Santa Barbara Family Tree
Please please please correct this SB family tree. I know there have got to be some mistakes here, and there are some things I didn't know (usually marked with a ?). Please email me with anything you find.
I am going to reformat this tree to make it more readable, so I'll add all the changes at that time. So far the correctons I've got are Pamela's maiden name is Peppridge, Rafe is Rafael's son from an affair with Isabel Secundo, Jeffrey's father's name Michael Conrad, and Hayley Benson is Gina's niece.
I've also been given a correction: CC's fathers's name was actually Emmet Capwell.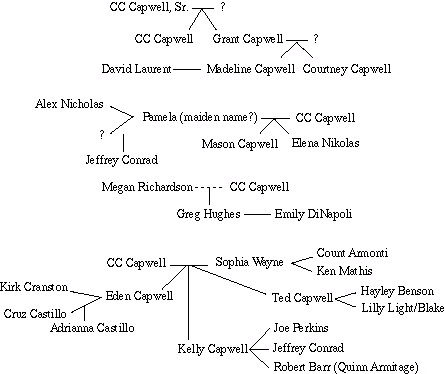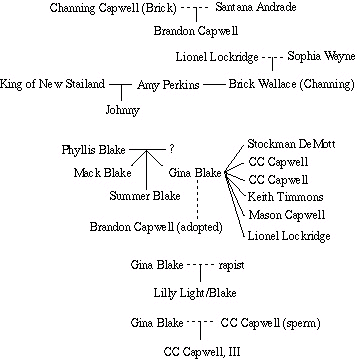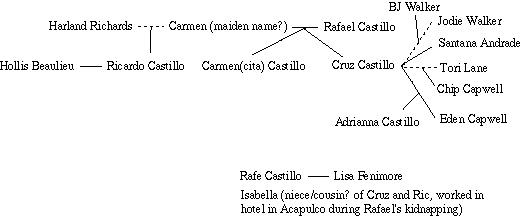 Return to the Santa Barbara home page