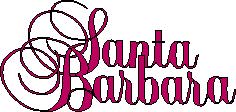 This quiz was written by Jim Armstrong, and originally posted on rec.arts.tv.soaps in 1994.
Want more trivia questions? Try quiz 2, quiz 3, quiz 4, quiz 5, and quiz 6, quiz 7, and quiz 8
Answers to this quiz are here!
1. Who was Mason Capwell's first wife?
2. What were the last words of Elena Nikolas?
3. Who killed Paul Marshall?
4. Who was dating the drunk driver who killed Hayley Benson?
5. Who tried to implicate Cain Garver in the murder of Andrea Bedford?
6. Who killed Raoul Mondragon?
7. Who served jail time for the murder of Raoul Mondragon?
8. Who served jail time for the murder of Channing Capwell, Jr.?
9. Which character is named after a real life NBC-TV executive?
10. Whose father was killed by "The Fox"?
11. Who was David Laurent's lover before the death of his wife, Madeline Capwell?
12. What was the name of the detective agency run by Cruz Castillo and Elena Nikolas?
13. What name did Elena Nikolas use before revealing her identity?
14. Who asked Pearl Bradford to reveal his real name under hypnosis?
15. Who slept with David Laurent while she was defending him in the murder of his wife?
16. Who raped Christy DuVall?
17. When Gina Capwell was presumed drowned, who showed up disguised in the back row at her funeral?
18. How did Katie Timmons die?
19. Who held the evidence that would clear Kelly Capwell in the death of Dylan Hartley?
20. When Jeffrey Conrad and T.J. Daniels plotted to throw Kelly Capwell off a train, who got thrown off instead?
21. After a fire destroyed Buzz's Place, under what name did it reopen?
22. Who was Channing Capwell Jr.'s gay lover?
23. Who was the saxophone-playing neighbor of Kelly Capwell's who got Pearl Bradford into the sanitarium to help her?
24. From whom did Gina steal the recipe for Mrs. Capwell's Cookies?
25. Who was caught stealing cash from the Casino to support his gambling addiction?
26. Who was Dylan Hartley's partner at the Casino?
27. Who witnessed the murder of Hal Clark at the age of 5?
28. Who was killed in the fire at Buzz's Place?
29. Who was the doctor who told Amy Perkins that her baby was dead, when in fact, had had help to kidnap it?
30. Who is the biological mother of Chip Castillo?
31. What was the name of Ric Castillo's wife?
32. Who was the director who supplied Victoria Lane with cocaine?
33. What name did Wendy McCormick use after she left her husband?
34. Who, using the name "Roxanne," placed harrassing phone calls to Ted Capwell?
35. What name did Heather Donnelly and Scott Clark give to their baby?
36. When Julia Wainwright entered Father Michael's church to investigate Mason Capwell's whereabouts, what alias did she use?
37. Who posed as Cain Garver's daughter?
38. Who was Robert Barr's secretary?
39. What name did Flame Beaufort use as a journalist?
40. Who took Mason Capwell to AA meetings?
41. Who killed Sasha Schmidt?
42. Who assisted Andre Wolfe in stealing jewelry?
43. Who was romancing Ric Castillo, unknowing that he was her half-brother?
44. Where did Mason Capwell learn that Lionel Lockridge was not Warren Lockridge's father?
45. Who did Minx Lockridge hire to find her daughter?
46. Who killed Amato Gonzales?
47. What puzzle did Gina Timmons solve to win the bonus round on "Wheel of Fortune"?
48. On Christmas in 1987, CC, Sophia, Ted, Hayley, Laken, Jake, and Lionel all joined in singing what Christmas Carol?
49. What was the name of the waitress at The Lair who was played by an actress who in real life married the actor who played a manager of The Lair, Steven Slade?
50. Jade Perkins was subpoenaed to testify against Ted Capwell in which trial?
51. Which character was played by the actress who married the actor who played Angel, the drug dealer?
52. Where did Nick Hartley and Kelly Capwell first make love?
53. Who told Mason Capwell that Sophia Armonti was pregnant with Lionel Lockridge's child when she married CC Capwell?
Return to the Santa Barbara home page